Rare, 300-milion-year-old fossils have recently been discovered in northern Illinois.
Rediscovered is more like it. The fossils, unearthed from the famed Mazon Creek site, have been sitting in collections for close to 50 years, misidentified as ancient jellyfish.
A team of scientists from the University of Illinois-Chicago, led by Roy Plotnick, recently reexamined the fossils from a different perspective — the team turned them upside down.
Eureka! The fossils were actually sea anemones. 
"Anemones are basically flipped jellyfish. This study demonstrates how a simple shift of a mental image can lead to new ideas and interpretations," said Plotnick, UIC professor emeritus of earth and environmental sciences and lead author of a study published in Papers in Paleontology.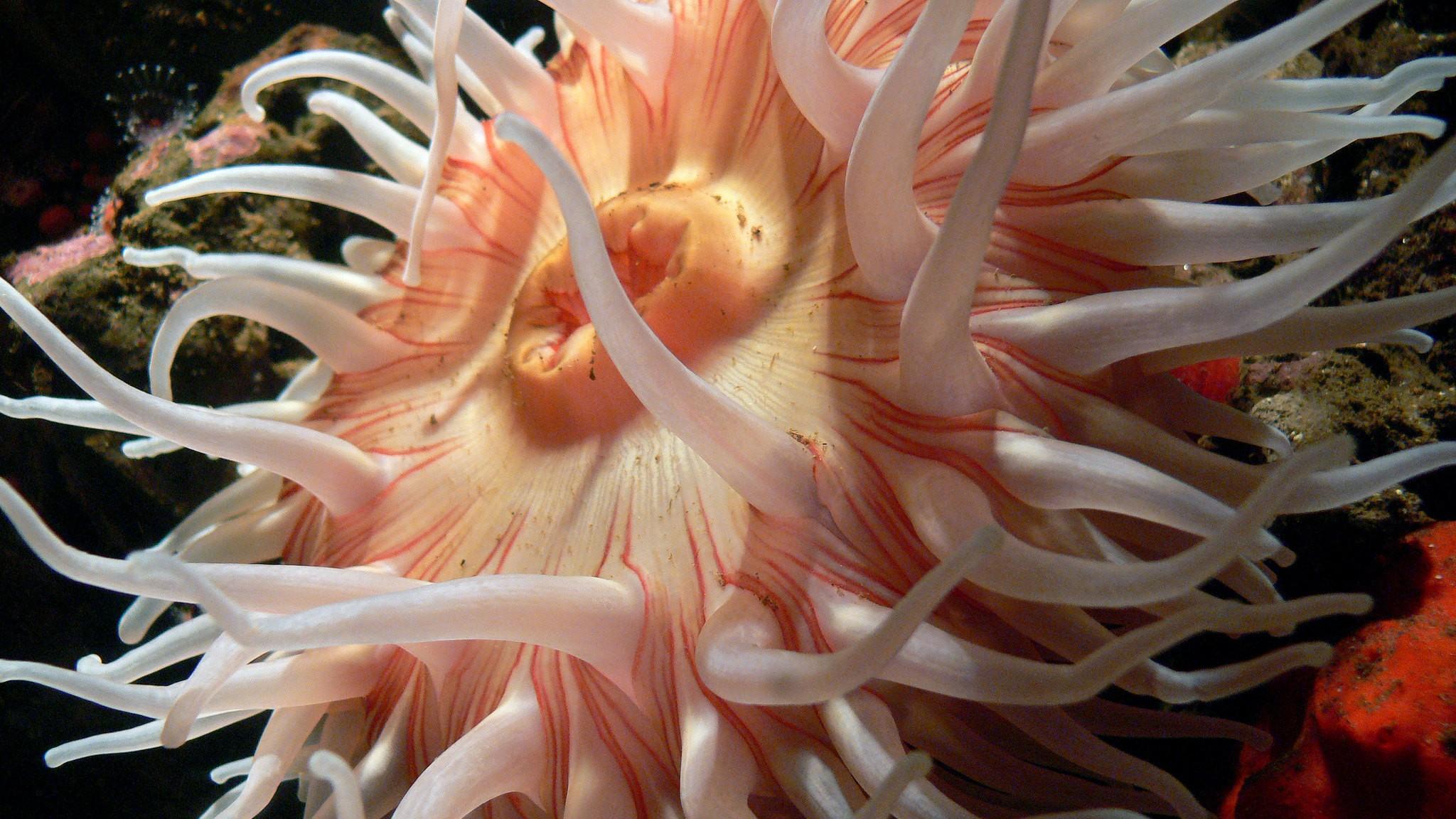 Sea anemone. (Bernard Spragg NZ / Flickr Creative Commons)
Squishy anemones rarely occur in the fossil record, making the Mazon Creek breakthrough significant.
The fossils, called "blobs" by amateur collectors, are the most common find at Mazon Creek. The blobs were first studied in the late 1970s, which is when they were labeled jellyfish.
Interestingly, this initial study reported a unique feature found in no living jellyfish: a "curtain" that hung off the top part (or bell), like a skirt.
That curtain, Plotnick's team concluded, was the barrel-shaped body of the anemone.
"Some specimens are so superbly preserved that we can even see the muscles that the anemones used to bend and contract their bodies," said study co-author Graham Young, of the Manitoba Museum.
With hundreds of thousands of Mazon Creek specimens held in museum and private collections, who knows what other secrets are waiting to be unlocked.
Here's what else caught our attention this week. 
Great Lakes
The water crisis in the western U.S. has some folks revisiting the idea of siphoning off the Great Lakes. Apart from it being illegal, transporting the water would require construction of a 1,000-mile-long Continental Divide-crossing pipeline that's pretty much a non-starter.
Other Hail Mary ideas outlined in a report from USA Today include harvesting icebergs and chopping down trees, which are heavy drinkers. The only proposal not "riddled with logistical, legal or cost problems," according to the article, is to simply conserve water.
---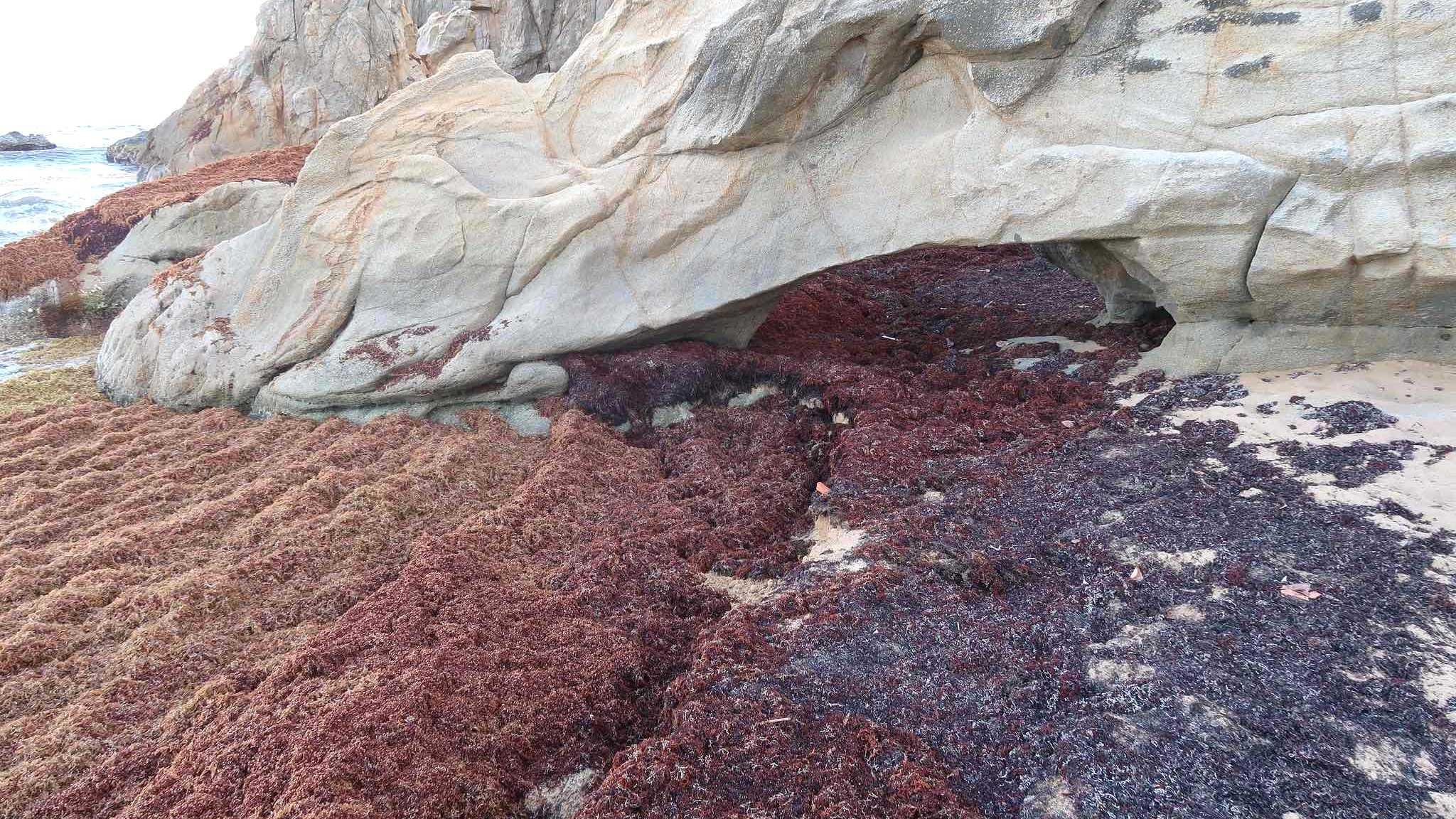 Sargassum washed up on a beach in Puerto Rico. (Bobble Joe / Flickr Creative Commons)
Pollution
The Atlantic Ocean's answer to the Great Pacific Garbage Patch is the Great Atlantic Sargassum Belt, visible from space as it stretches from the Gulf of Mexico to the mouth of the Congo River in Africa.
Vast fields of sargassum — a brown seaweed — have exploded courtesy of fertilizer runoff from the Amazon, Mississippi and Congo rivers. Huge rafts of the stuff wash ashore, piling up several feet high and then rotting. Caribbean islands are reporting "devastating impacts on tourism, fishery sectors and transport," according to The Guardian.     
---
Conservation
The British Broadcasting Corp. has reportedly pulled the plug on an episode of David Attenborough's new series "Wild Isles" out of concerns its subject matter — destruction of the United Kingdom's natural areas — would offend conservative politicians.
The decision has faced considerable backlash, with critics calling it a "dereliction" of the broadcaster's public duty. Said one Green party member of parliament: "This government has taken a wrecking ball to our environment ... which cannot go unexamined and unchallenged by the public."
---
Parks
Promontory Point continues to inch its way toward official Chicago Landmark designation, having received final approval from the Commission on Chicago Landmarks and the consent of the Chicago Park District. Now City Council just needs to vote on the matter, which should occur in April.
It's been a 20-year fight by supporters of the Point — a manmade peninsula that juts into Lake Michigan along the south lakefront — to save its original limestone stair-step revetment from demolition and replacement with concrete.
Notably, the landmark designation was amended to also include preservation of the Point's landscape design of a central meadow edged by irregular groupings of plants and trees.
---
Wildlife
Birds have begun migrating north, which got us thinking about how much we'll miss the anticipation of the annual reunion between Monty and Rose, Chicago's beloved piping plovers.
To fill a lovebird-sized hole in our heart, let's check in on Jackie and Shadow, a pair of bald eagle mates who know a thing or two about overcoming obstacles on the road to parenthood. The couple make their home in southern California's San Bernardino National Forest and in true L.A. style have their own web(cam) series.
---
Gardening
We like to think of March as pre-season for gardening: time to plan what to plant. If you're thinking about adding more natives to your garden, the Chicago Audubon Society's annual native plant sale is now underway, with online ordering open through April 23. The list of available plants includes a number of varieties that can be hard to find at garden centers.
---
Tweet of the Week
"Until you dig a hole, you plant a tree, you water it and make it survive, you haven't done a thing. You are just talking." — Wangari Maathai

This #InternationalWomensDay, we're honoring Kenyan climate activist Wangari Maathai w/ this print by @SpringtidePress @deadfeminists pic.twitter.com/eoXtUFJQCJ

— Newberry Library (@NewberryLibrary) March 8, 2023
---
Contact Patty Wetli: @pattywetli | (773) 509-5623 |  [email protected]