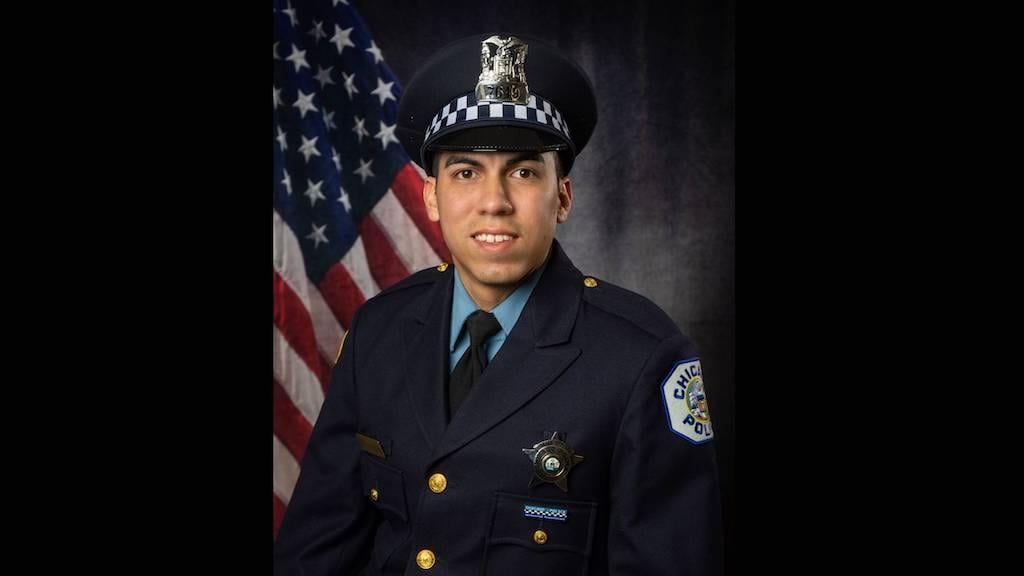 Officer Andres Vasquez-Lasso (Chicago Police Department)
The 18-year-old charged with killing Andres Vasquez-Lasso allegedly opened fire on the Chicago police officer outside an elementary school as children took cover under a playground slide.
Cook County Judge Mary Marubio on Friday ordered Steven Montano held without bail following his arrest on charges of first-degree murder, aggravated unlawful use of a weapon and aggravated discharge of a firearm stemming from the fatal March 1 shooting.
"This case, from start to finish, it begins with violence and it ends with violence," Marubio said in setting bail.
Montano was not present for Friday's hearing as he was shot in the head by Vasquez-Lasso during the altercation and remains hospitalized in critical condition.
According to Assistant State's Attorney Anne McCord Rodgers, the shooting arose from an argument between Montano and his 37-year-old girlfriend inside their home in the 5200 block of South Spaulding Avenue.
During that argument, Montano allegedly charged at the woman and then threatened to get a firearm, at which point she called 911. As police arrived at the home, Montano fled out a back window and asked neighbors to hide a firearm and magazine inside their garage, according to McCord Rodgers.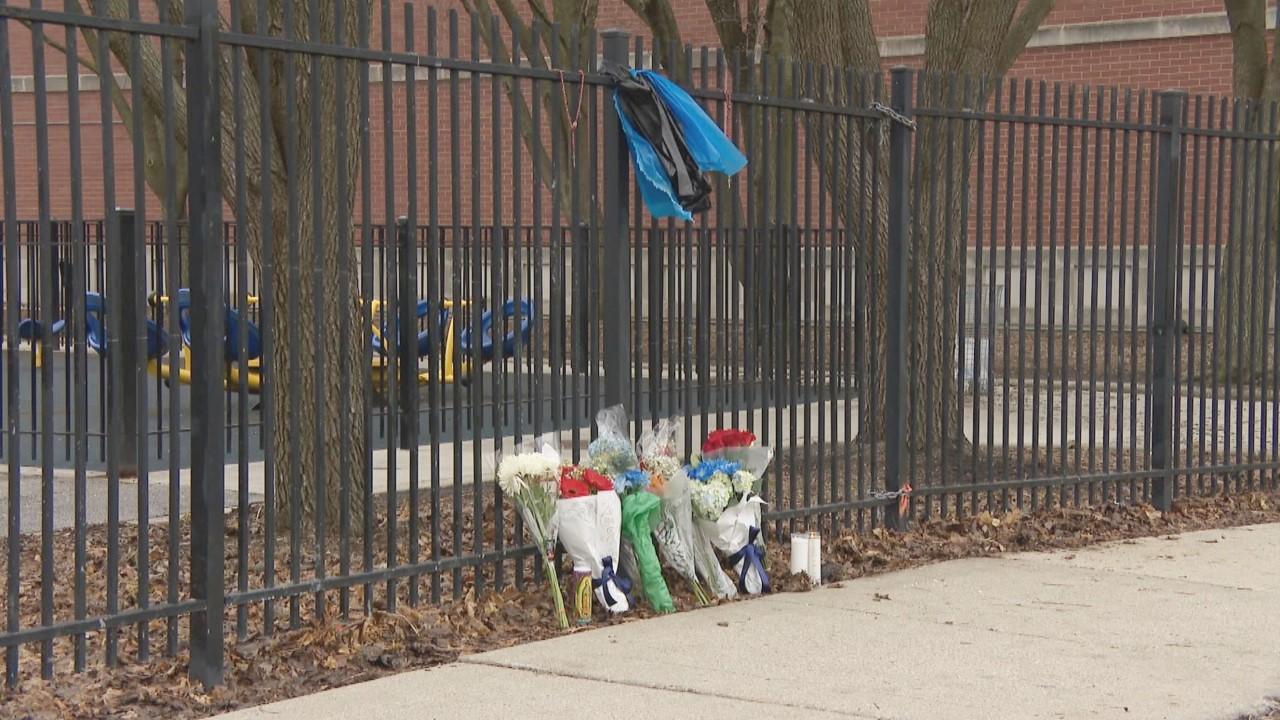 A memorial outside Sawyer Elementary School near where Officer Andres Vasquez-Lasso was shot and killed is pictured on March 2, 2023. (WTTW News)
When they refused, Montano allegedly took off on foot, hopping through multiple yards before Vasquez-Lasso and another officer — who were driving down Spaulding Avenue — located him and began pursuit.
Vasquez-Lasso got out of a police vehicle and began chasing Montano, who allegedly went through a gate and entered the schoolyard area of Sawyer Elementary despite repeated orders from Vasquez-Lasso to stop running.
According to McCord Rodgers, Vasquez-Lasso got within a few feet of Montano, at which point the teen looked back, turned around while racking the slide on his firearm, and began shooting.
Montano allegedly fired five shots, striking Vasquez-Lasso three times — one time each in his left temple, left forearm and left calf. Vasquez-Lasso was also able to fire his weapon twice, hitting Montano in the mouth area.
McCrod Rodgers said there were multiple children nearby as this happened, some of whom had taken cover under a nearby slide during the shooting.
Montano stumbled into the school's parking lot where he fell to the ground, before officers arrived. He allegedly ignored their orders to stay down and was tasered and handcuffed as he tried to walk away.
Vasquez-Lasso's pursuit and the shooting is captured on his body-worn camera, according to McCord Rodgers. The 32-year-old officer was rushed to Mount Sinai Hospital where he died of his injuries.
Police recovered a .45 caliber handgun and five spent .45 caliber shell casings on the scene, McCord Rodgers said.
Montano's public defender was unable to provide any mitigating evidence, as she's been unable to meet with him due to his ongoing hospitalization.
In denying bail, Marubio pointed to the "significant flight and significant resisting," and noted that while it's unclear who fired their weapon first, "it is not relevant to these findings." She also stated that Montano allegedly firing a gun near a school where children were present shows he "poses a real and present threat to the safety of the community."
Montano's next hearing is scheduled for March 22.
Contact Matt Masterson: @ByMattMasterson | [email protected] | (773) 509-5431
---