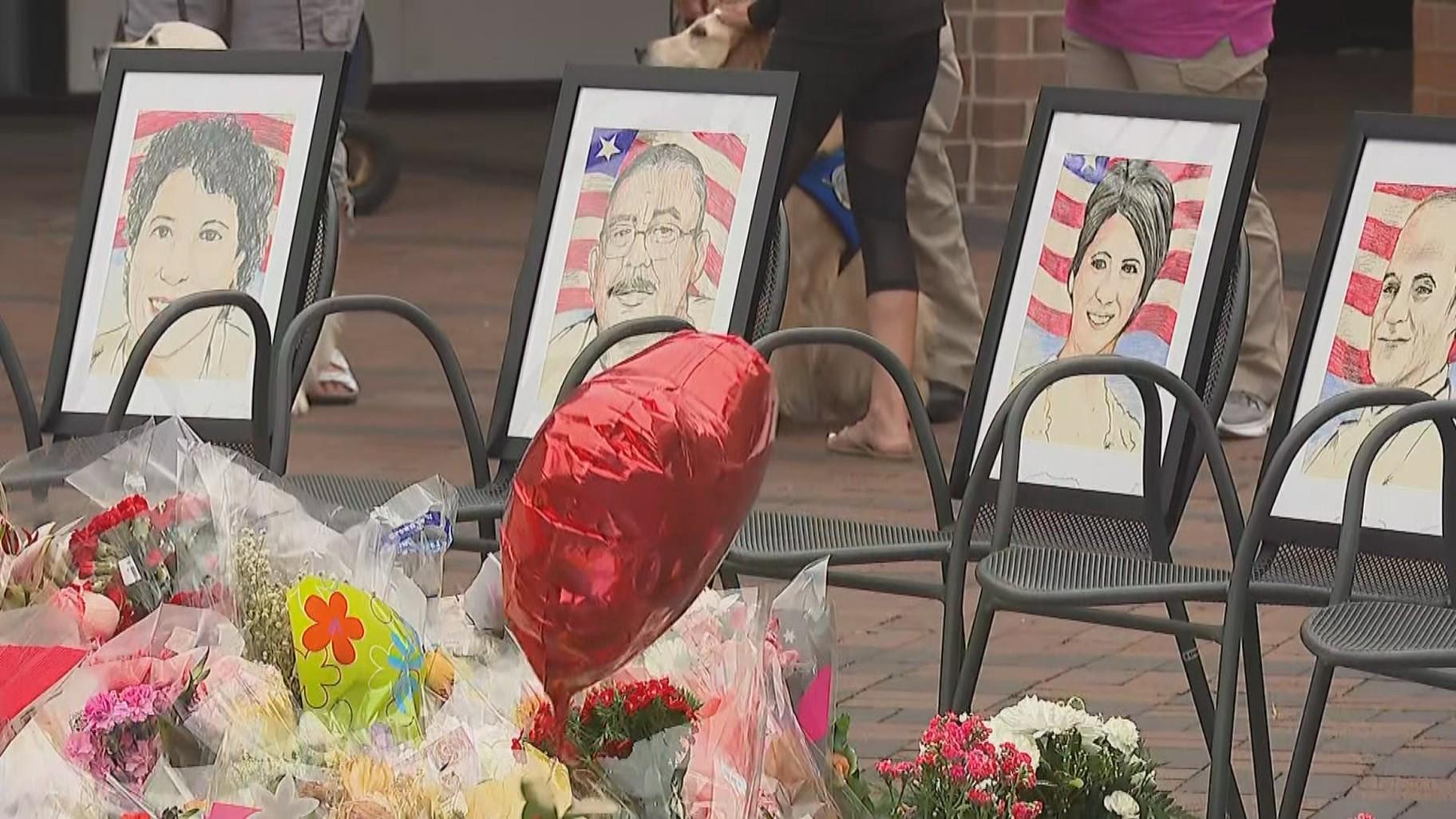 A memorial to the victims of the July 4, 2022, shooting in Highland Park. (WTTW News)
CHICAGO (AP) — A federal warrant unsealed Thursday says agents found bomb-making materials at the apartment of the alleged gunman charged with fatally shooting seven people at a Fourth of July parade in suburban Chicago last year, a newspaper reported.
Among the items found in the Highland Park-area home of Robert Crimo III days after the attack were commercial components used for explosions and a timer, according to the Chicago Tribune report.
An affidavit attached to the warrant cited Crimo, 22, as telling FBI agents he mulled the possibility of deploying explosives in the attack on the annual holiday parade in Highland Park, just north of Chicago.
"It could have been planted if it worked, in theory it could have been planted . . . somewhere where it could cause harm," Crimo was quoted as saying. "If it worked, I might have planted it early, or I might have just sat down, left the bag there, and walked away."
The affidavit said that Crimo also told agents the explosives would have been "too heavy to carry to the parade, but he considered using them if the opportunity arose."
A grand jury indicted Crimo in July on 21 first-degree murder counts, 48 counts of attempted murder and 48 counts of aggravated battery, representing the seven people killed and dozens wounded in the attack at the holiday parade in Highland Park. He has pleaded not guilty.
The warrant was filed in U.S. District Court shortly after the shooting, though no federal charges have been filed in the case, the Tribune reported.
Last month, Crimo's father, Robert Crimo Jr., 58, entered a not guilty plea to charges that he helped his then-19-year-old son obtain a gun license three years before the attack. A grand jury indicted him on seven counts of reckless conduct. Each count carries a maximum 3-year prison term.
The father is free on bail. His son was ordered held in jail pending trial.
---