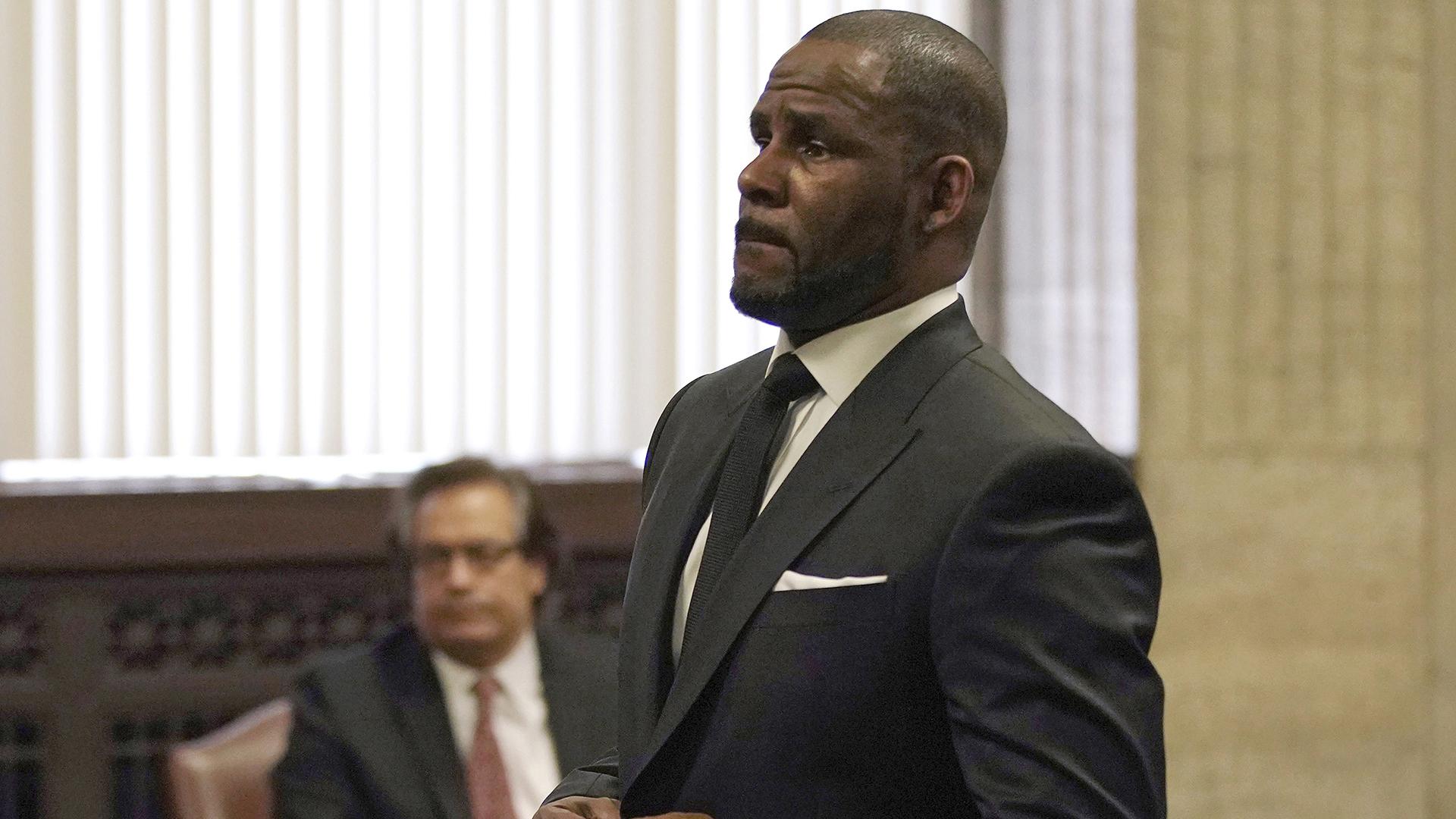 R. Kelly appears for a hearing at the Leighton Criminal Court Building on Friday, March 22, 2019 in Chicago. (E. Jason Wambsgans / Chicago Tribune via AP, Pool)
Federal prosecutors are asking a judge to sentence R. Kelly to 25-years in prison, calling the R&B singer a "serial sexual predator" who has preyed on young women and "refuses to accept responsibility for his crimes."
In a 37-page sentencing memorandum released late Thursday, federal prosecutors argue that not only should Kelly serve 25 years in prison following his conviction on child pornography and child enticement charges — but that time should be consecutive to a 30-year sentence the singer is already serving.
"Kelly committed horrific crimes against children," assistant U.S. attorneys wrote in the filing. "He not only refuses to accept any responsibility for his conduct, but he repeatedly deflects any blame for his crimes, and instead advocates that he is being treated unfairly because, for example, 'other artists and musicians' should be prosecuted for these crimes.
"Plain and simple, Kelly does not comprehend that what he did was wrong. The Court should impose a consecutive sentence in order to protect the community from Kelly, as he has shown no signs of rehabilitation."
Kelly, 56, received his 30-year sentence last year following his conviction in New York on separate charges of sex trafficking and racketeering. He faces between 10 and 90 years in prison in this latest case.
During the Chicago federal trial, four separate accusers testified under pseudonyms — including "Jane," as well as "Pauline," "Tracy" and "Nia" — that Kelly had coerced them into illicit sexual activity when they were underage. Another alleged victim, referred to as "Brittany," never testified.
"Jane" — the government's key witness and Kelly's own goddaughter — told jurors that she indeed was the 14-year-old girl with Kelly in the three separate sex videos shown to jurors at trial.
Prosecutors argued a 25-year sentence would account for the "indescribable harm" Kelly caused those victims.
Kelly's defense team said a sentence of 11 to 14 years is more appropriate and that it should be served concurrently with his New York sentence.
A federal judge this week rejected Kelly's request for a new trial. He is scheduled to be sentenced in Chicago on Feb. 23.
Contact Matt Masterson: @ByMattMasterson | [email protected] | (773) 509-5431
---