Forget chocolates and flowers, the way to a porcupine's heart is a gelatin biscuit.
In what's become an annual tradition, staff at Brookfield Zoo handed out Valentine's Day treats to several animals this holiday. The reactions were priceless.
Banana, a 3-year-old pygmy hippopotamus, approached her trio of heart-shaped watermelon snacks with deep suspicion, while PJ, the 10-month-old prehensile-tailed porcupine, gnawed at her biscuit with glee.
Proof that out of sight isn't out of mind, the zoo also made sure to send valentines to its bottlenose dolphins, which are hanging out in Minnesota while their digs are being renovated.
The treats, according to the zoo, are a way of keeping the animals physically and mentally stimulated by providing them with food items they don't normally receive.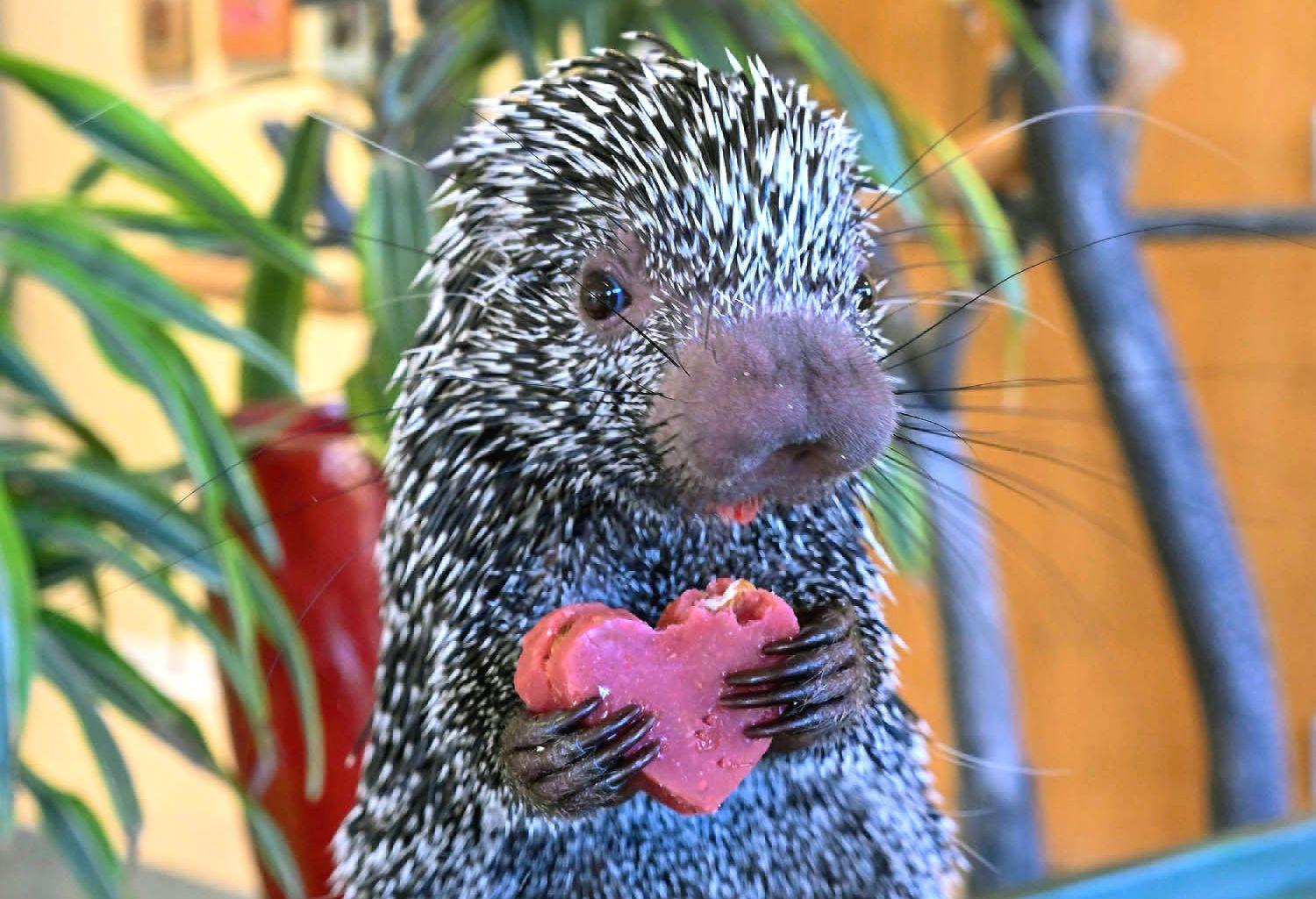 PJ, 10-month-old prehensile-tailed porcupine, has stolen our hearts. (Jim Schulz / CZS-Brookfield Zoo)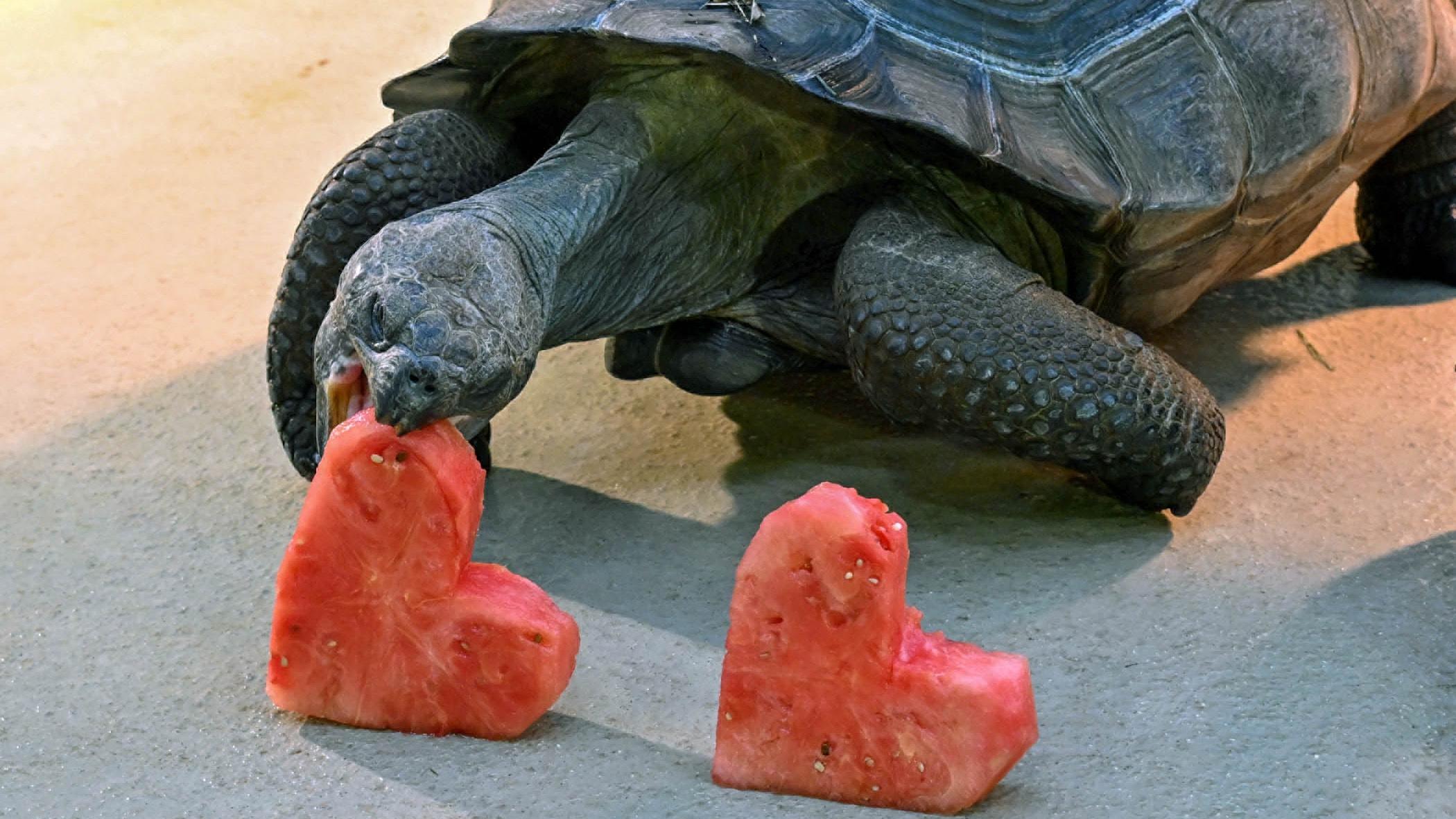 One of Brookfield Zoo's Galapagos tortoises chomps on a heart-shaped watermelon. (Jim Schulz / CZS-Brookfield Zoo)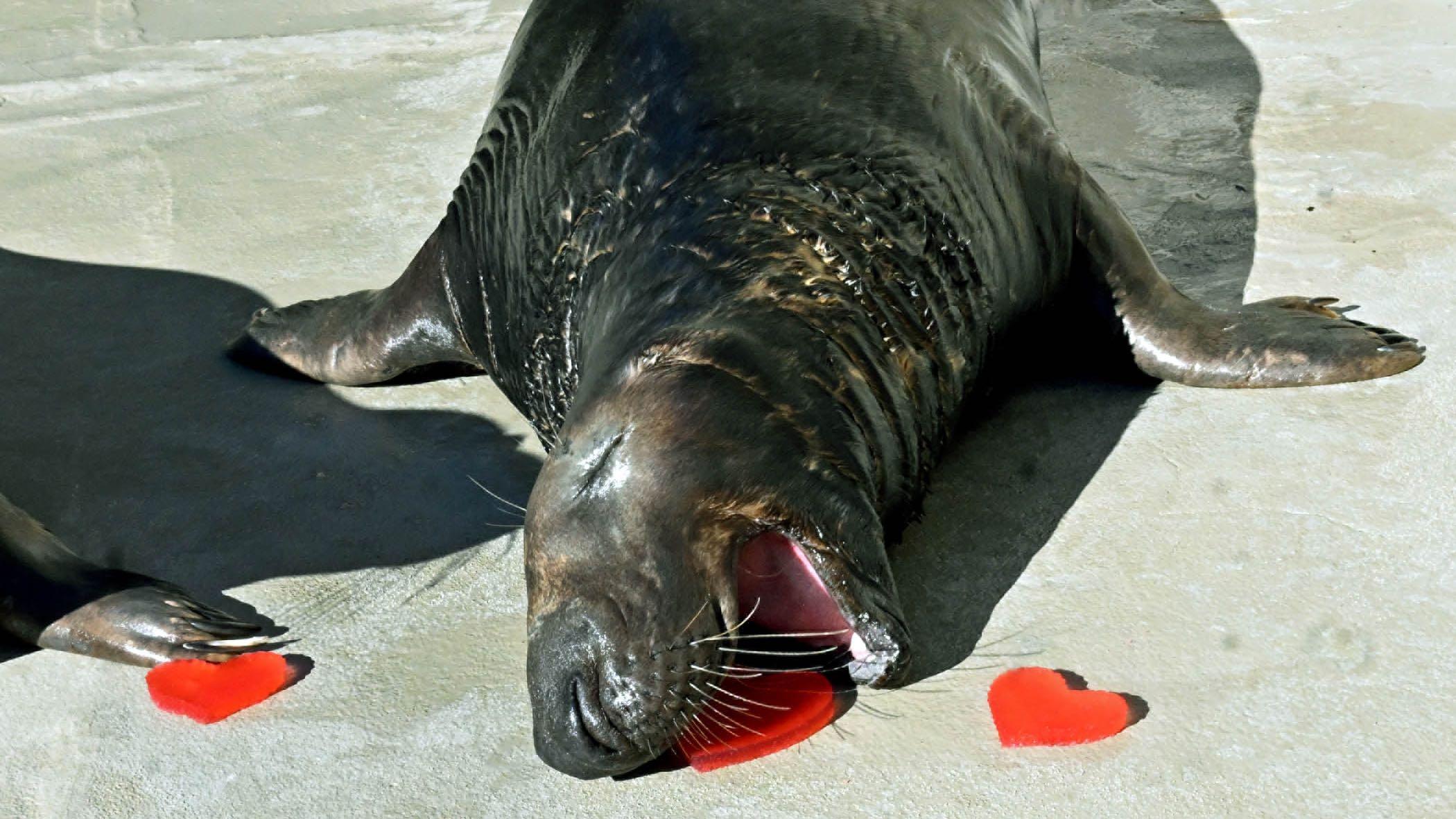 Kiinaq, a grey seal, tackles a slippery gelatin heart. (Jim Schulz / CZS-Brookfield Zoo)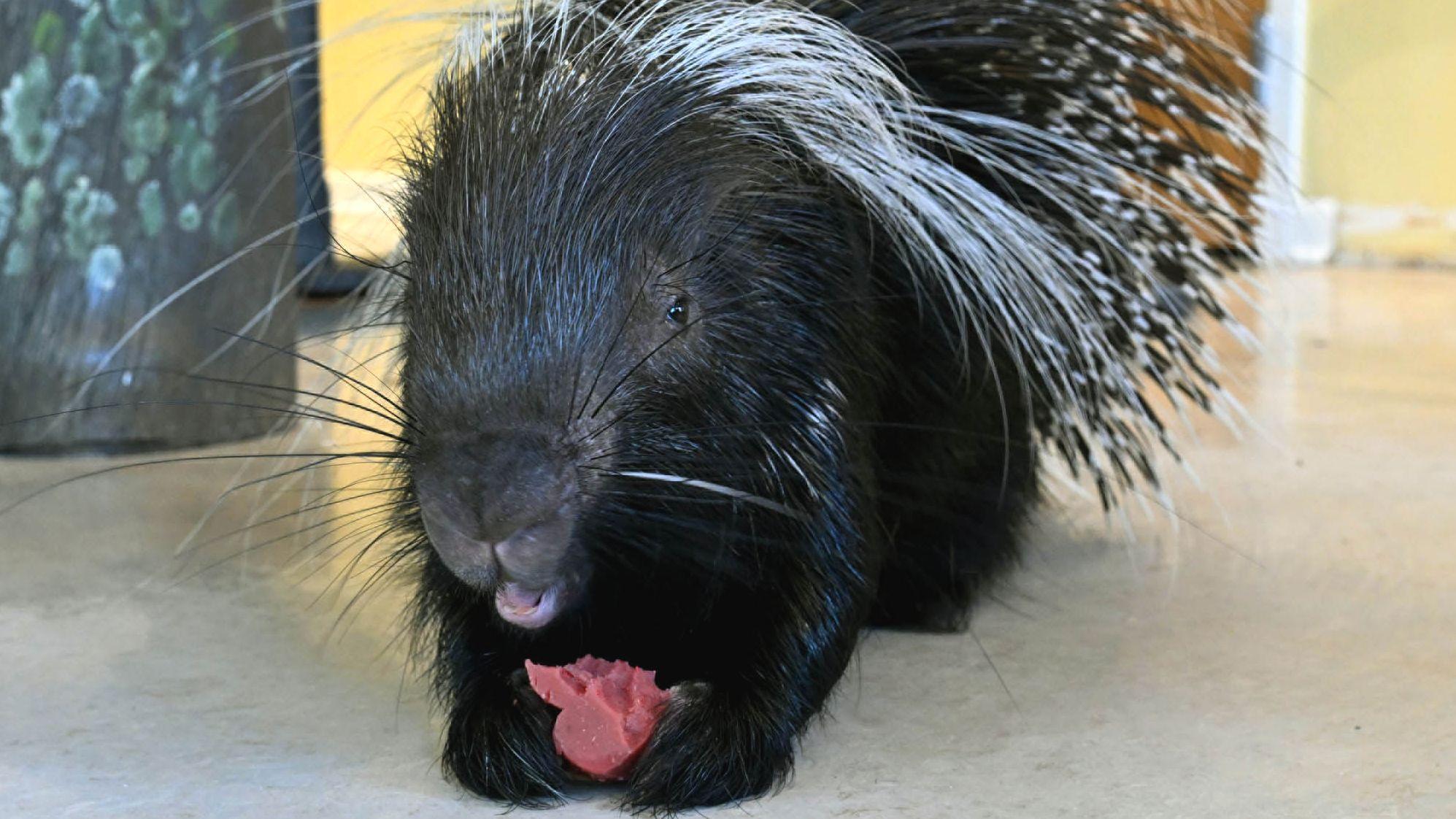 Norman, a Cape porcupine, received heart-shaped treats made of biscuit and gelatin. (Jim Schulz / CZS-Brookfield Zoo)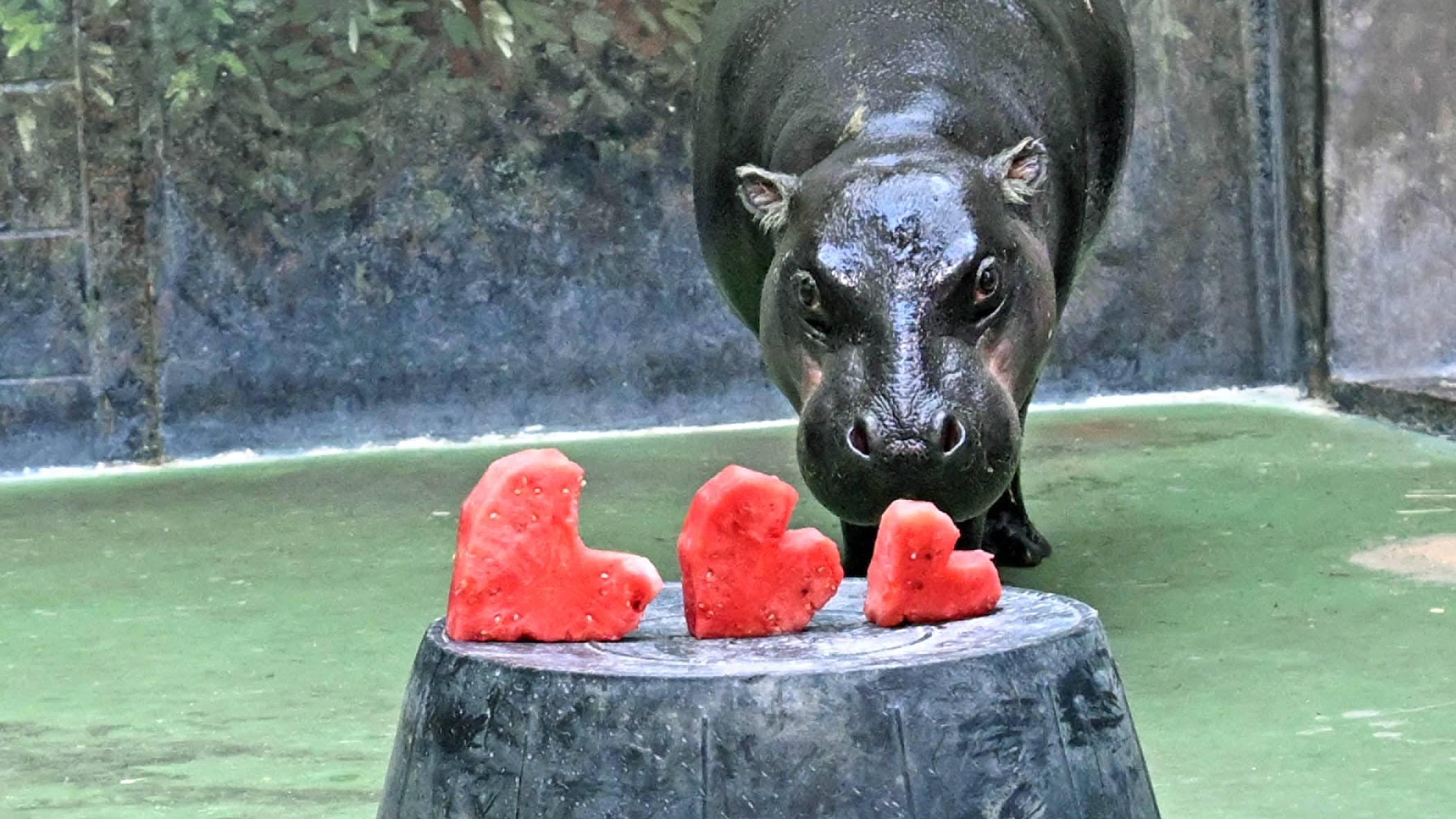 Three-year-old Banana, a pygmy hippopotamus at Brookfield Zoo, eyes her heart-shaped watermelon. (Jim Schulz / CZS-Brookfield Zoo)
Contact Patty Wetli: @pattywetli | (773) 509-5623 |  [email protected]