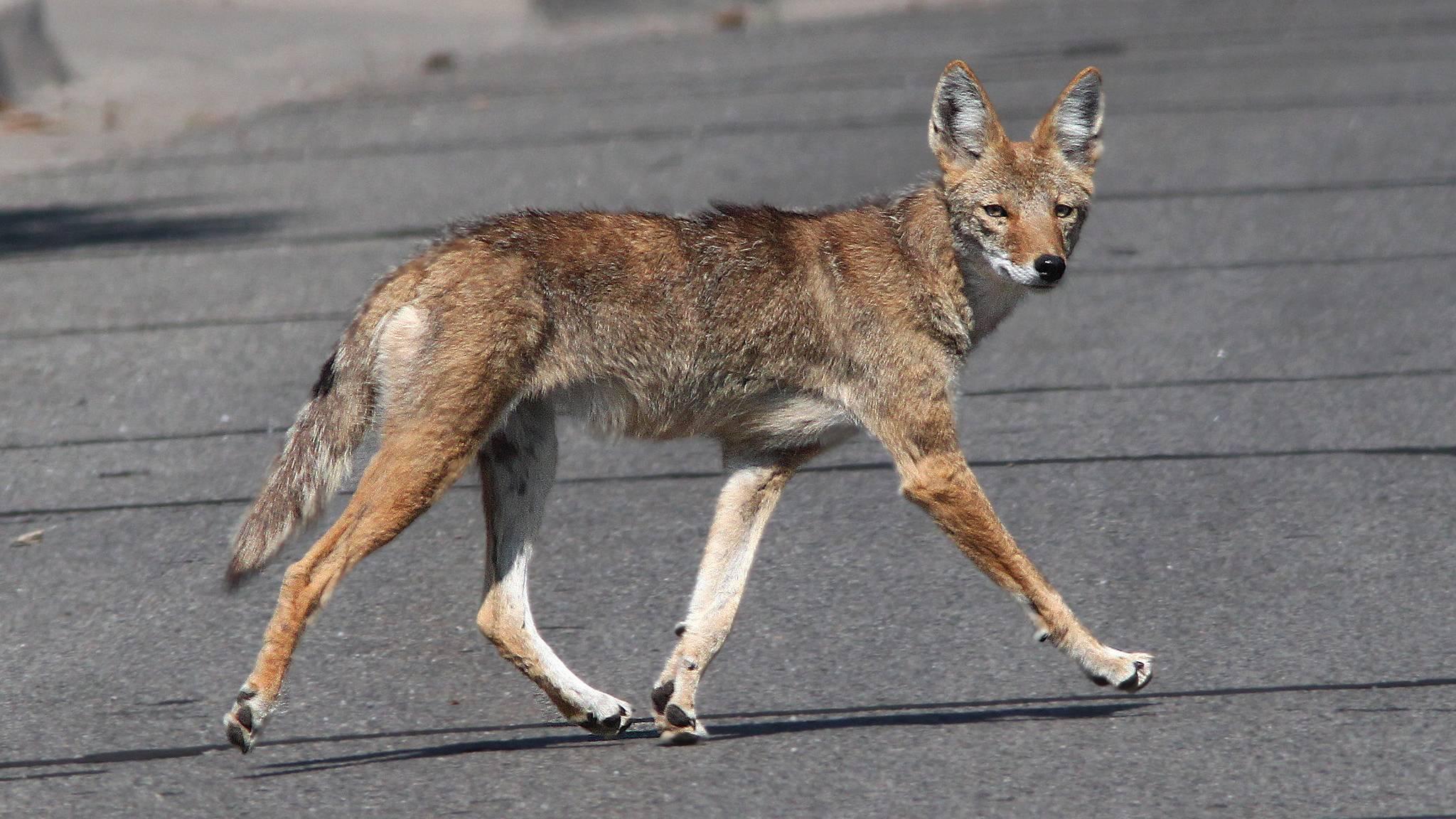 Coyotes are on the move, looking for love. (Alan Schmierer / Flickr Creative Commons)
Valentine's Day is right around the corner and the rush to find a partner is on — among coyotes.
Late winter is coyote mating season, which reaches its peak toward the end of February. And that's leading to more sightings than usual by humans — even in downtown Chicago — as the animals are a bit bolder and on the move in their search for a soulmate. (Yes, coyotes mate for life.)
With people sharing news on social media of coyotes spotted in parks and crossing streets, wildlife officials are advising caution, not panic.
"Just because you see a coyote isn't a cause for alarm," said Dan Thompson, ecologist with the DuPage County Forest Preserve District. "The more we can understand they're just trying to live their lives, the more we can safely share our neighborhoods."
Cities like Chicago have developed management plans that emphasize coexistence with coyotes, not their removal. To keep the potential for conflict to a minimum, here's what experts say to do if you cross paths with a coyote:
— Don't feed coyotes. It just habituates them to humans. This even includes "unintentional" feeding, such as leaving compost or garbage unsecure.
— If you have a dog, keep it leashed. During mating season, male coyotes may view dogs as competition, or coyotes might approach a female dog in heat as a potential mate. Coyotes will also behave more aggressively when defending a den with pups, so steer clear. If you have a cat, keep it indoors.
— If approached by a coyote, don't turn and run. Make yourself look big and make a lot of noise — yell, wave your arms, throw a rock, etc.
The Urban Coyote Research Project has been tracking coyotes in the Chicago metropolitan area since 2000. The project's studies show that the animals are highly adapted to urban areas, except for collisions with cars, and they generally go about their business without attracting attention. Coyotes also provide benefits like helping to control the populations of rats, white-tailed deer and even Canada geese by eating their eggs.
It's Coyote mating season, this is a great time to check out our Wildlife Management & Coexistence plan that we developed with @LPZ_UWI. This plan guides the way we respond to calls about wildlife−everything from skunks to squirrels.

Learn more: https://t.co/55Upv6z1JK pic.twitter.com/DKqkaTTT29

— Chicago Animal Care and Control (@ChicagoACC) February 1, 2023
---
Contact Patty Wetli: @pattywetli | (773) 509-5623 |  [email protected]