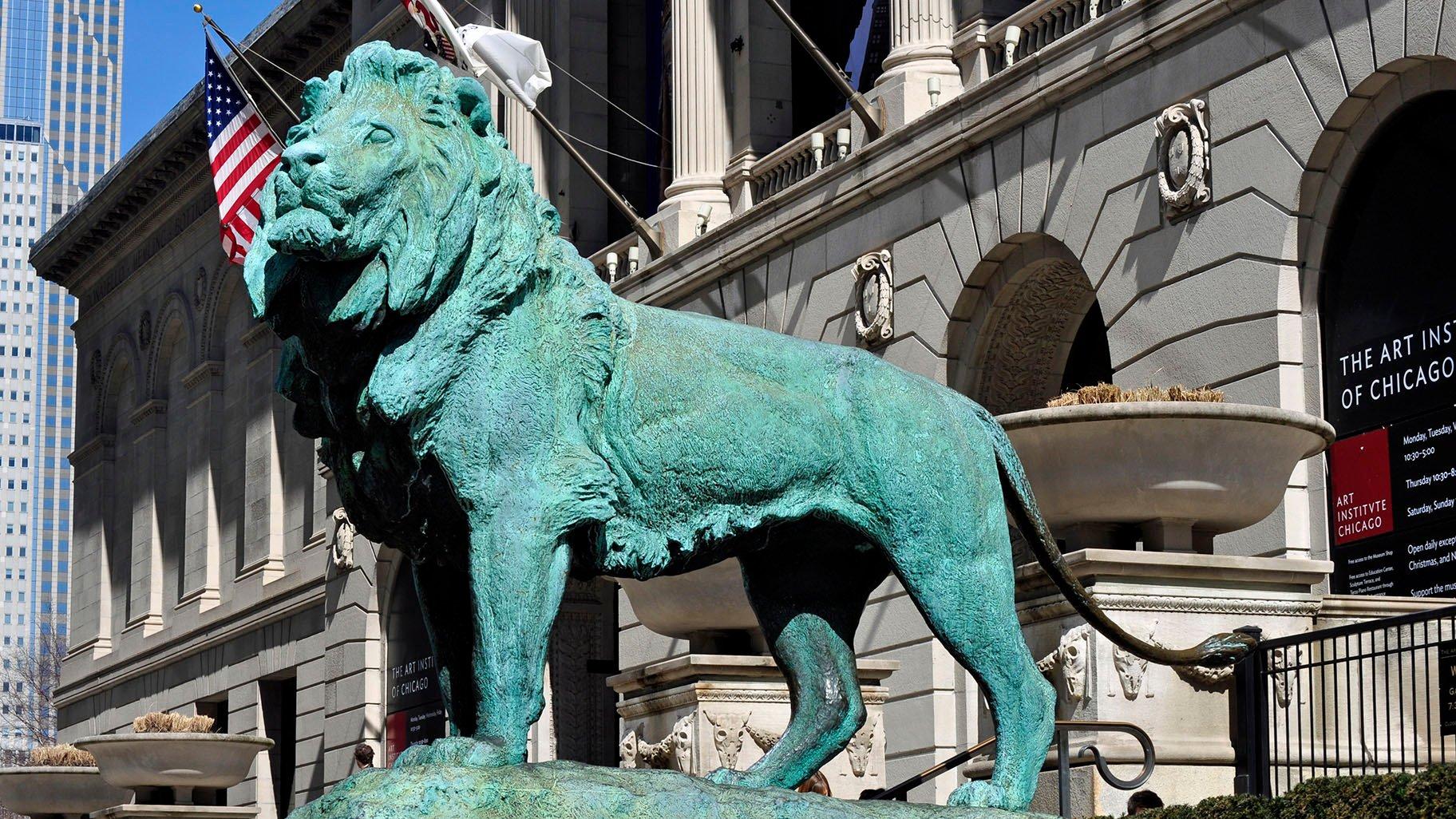 South lion at the Art Institute of Chicago. (Heather Paul / Flickr)
The former payroll manager at the Art Institute of Chicago allegedly defrauded the museum out of more than $2 million by siphoning funds intended for other current or former employees into his own bank account for more than a decade.
Federal prosecutors on Friday announced 56-year-old Michael Maurello has been charged with two counts each of wire fraud and bank fraud. His arraignment in Chicago has not yet been scheduled.
In his role as payroll manager, Maurello had access to make direct deposits. But between 2007 and 2020, he disguised payments to make it appear as though they were going to other employees, when they were actually going into his own account, according to a federal indictment.
In a statement, the Art Institute of Chicago said it began a review of its financial control procedures in 2019, which led to the "discovery of unusual account activity." An internal investigation later revealed Maurello's alleged scheme.
"This individual's employment was terminated for cause, and the matter was immediately referred to law enforcement," an Art Institute spokesperson said. "After an investigation, the Department of Justice has filed criminal charges against the former employee."
According to the Art Institute, Maurello stole more than $2 million from the organization.
"The cumulative loss was significant, but because of the length of time and manner in which it was taken, it did not impact decisions around staffing, payroll, scholarship funding, programming or other financial aspects of the organization," the spokesperson said. "We have implemented additional controls and procedures to help detect and prevent any future malfeasance and are recovering funds through insurance."
Federal prosecutors said that when Maurello was confronted about the fraudulent payments in January 2020, he falsely stated the transaction had been a test of the payroll system.
He then allegedly altered a report from the museum's payroll system to conceal the misappropriated funds by changing the employees' names, the dates and dollar amounts of the payments, according to the indictment.
Each count of bank fraud is punishable by up to 30 years in federal prison, while each count of wire fraud carries a maximum of 20 years.
---