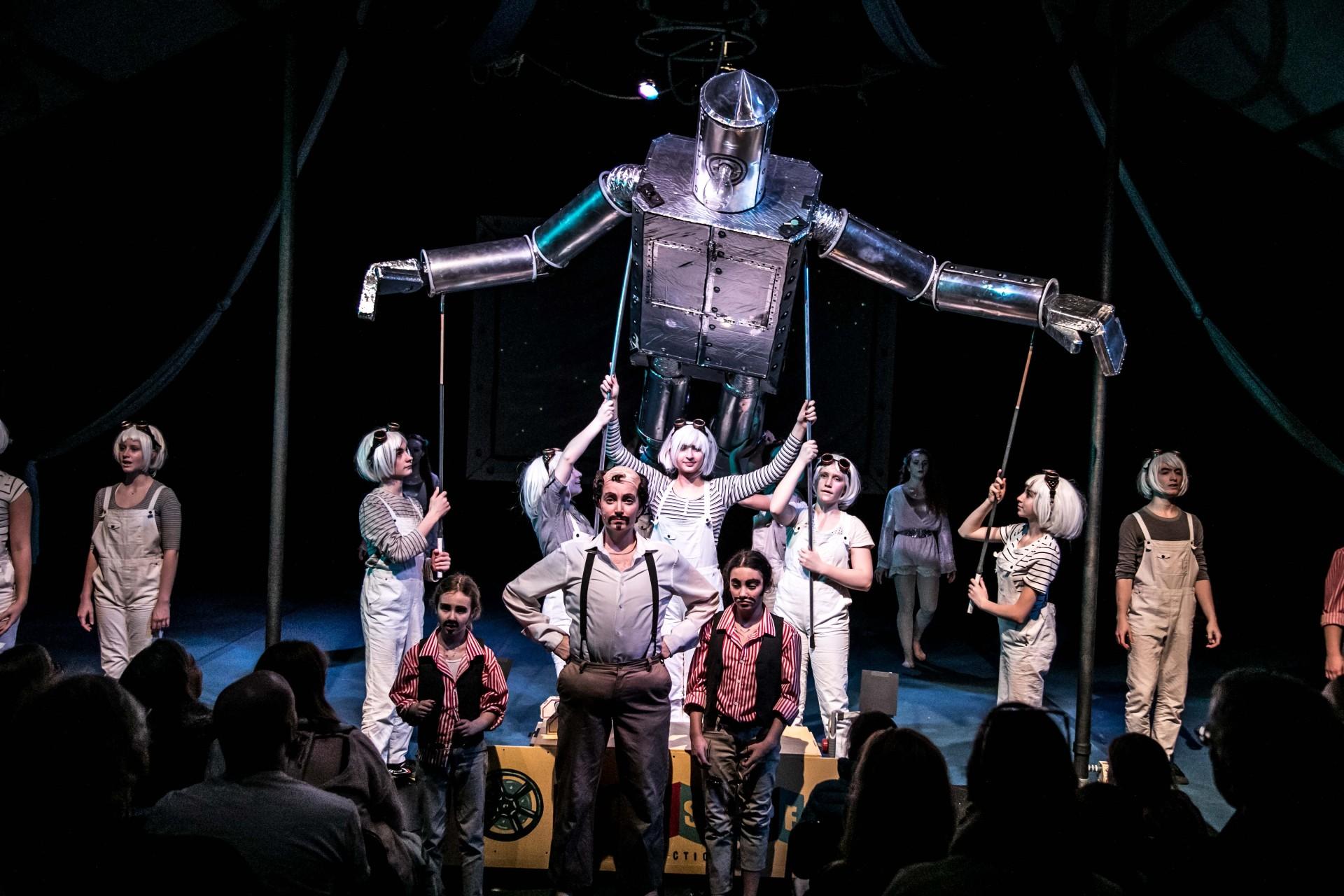 Photo Courtesy of Journey For the Sun initial 2021 producers, presenters, and directors, The Actors Gymnasium (Evanston), Sylvia Hernandez, Kasey Foster, and Lindsey Noel Whiting.
1. Venture
Watch as two brothers embark on a mythological journey to save Earth from overheating and destruction while encountering "little green men," asteroid showers, space monkeys and giant robots in "The Icicle Picnic: Journey for the Sun."
Details: Performances 7:30 p.m. Thursday and Friday; 1 p.m., 3 p.m. and 7:30 p.m. Saturday and Sunday at Chopin Theatre, 1543 W. Division St. $15-$25 / MAP
---
2. Bend
Make sticking to your new year's resolution of exercising fun with Goat Yoga. After a 50- to 60-minute yoga session with mini and baby goats (all of which are up to date on vaccines and shots, according to organizers), you'll have at least half an hour to play with the goats, grab a goat selfie and take a nature walk (weather permitting). Wear comfy clothes with your hair tied up and leave loose jewelry at home.
Details: 4 p.m. Saturday at Nature's Trail Yoga, 14655 S. 82nd Ave., Orland Park. $35 / MAP
---
3. Share
Spend Martin Luther King Jr. Day teaching your little one about King's legacy with activities tailored to kiddos at the Chicago Children's Museum, including a story lounge dedicated to tales about important figures in the civil rights movement.
Details: 10 a.m.-5 p.m. Monday at the Chicago Children's Museum, 700 E. Grand Ave. $19 / MAP
---
4. Clap
Dedicated to the tradition of stepping, Step Afrika! blends percussive dance styles with southern African dances, contemporary dance and art forms while integrating songs, storytelling, humor and audience participation into each performance.
Details: 7:30 p.m. Saturday at Auditorium Theatre, 50 E. Ida B. Wells Drive. $37-$83 / MAP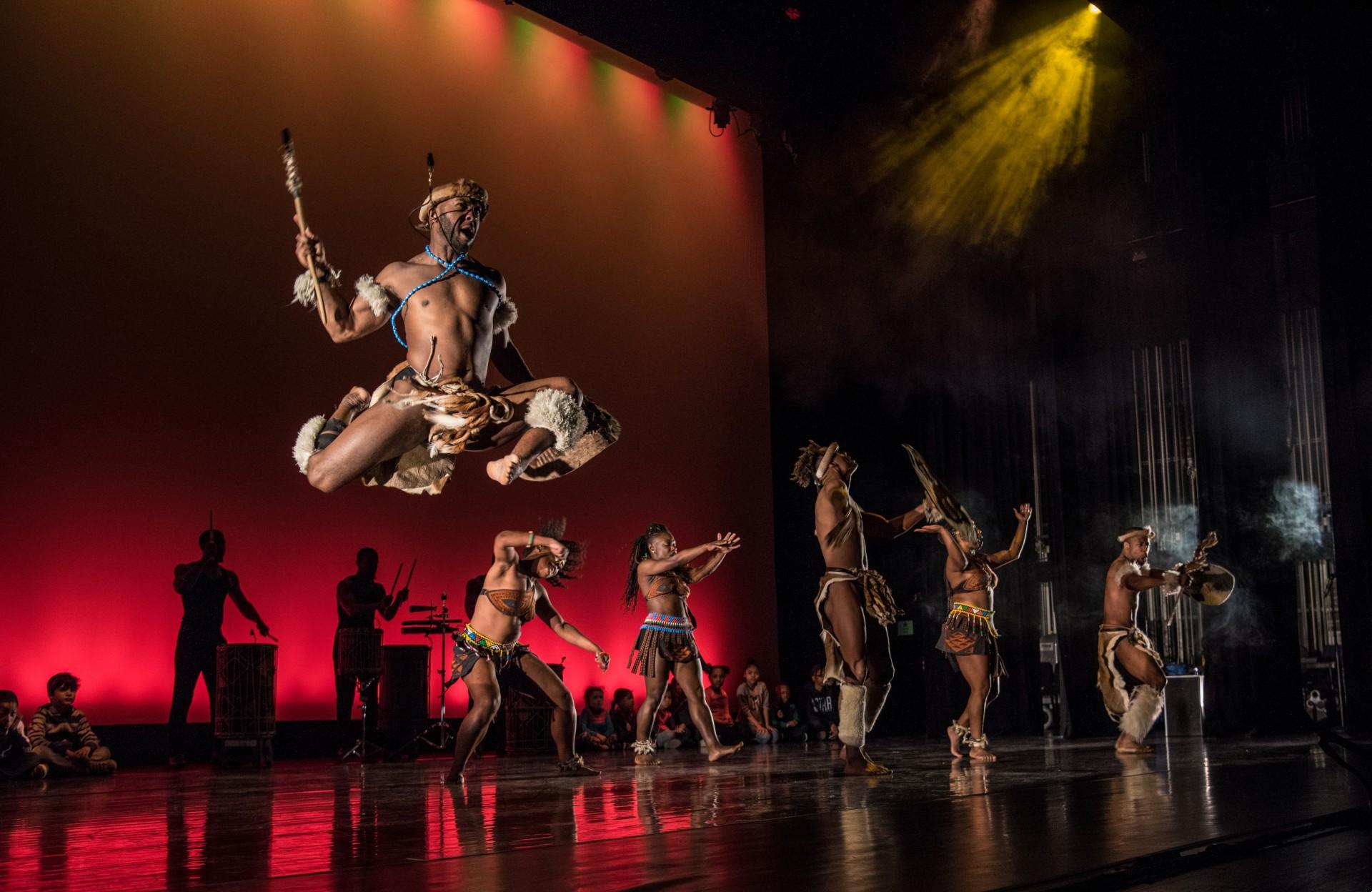 (Photo by Sekou Luke)
5. Reflect
The Chicago History Museum will mark Martin Luther King Jr. Day with a slate of special programming to honor King's legacy, including "freedom sing-alongs," a community fair, art-making activities and a screening of the 2008 documentary "King in Chicago."
Details: 10:30 a.m.-3:30 p.m. Monday at the Chicago History Museum, 1601 N. Clark St. Free for Illinois residents; $17-$19 / MAP
---
6. Applaud
The Chicago Philharmonic Orchestra performs works by Academy and Grammy Award-winning Chinese American composer Tan Dun, who organizers describe as a "master of mood, melody and mixing of traditional Chinese and Western music."
Details: 7:30 p.m. Saturday at Millennium Park's Harris Theater, 205 E. Randolph St. $35-$75 / MAP
---
7. Step
Put your best foot forward at Shuffle Into the New Year and learn how to shuffle from Magda with The Chicago Shufflers while a DJ provides the beats for you to move your feet.
Details: 11 a.m.-1 p.m. Saturday at City Hall, 838 W. Kinzie St. $35-$50 / MAP
---
8. Buck
The top 35 bull riders in the world saddle up for the PBR Unleash The Beast Tour's Tractor Supply Co. Invitational. Watch as they go head-to-head against the sport's top-ranked bovines.
Details: 7:45 p.m. Friday; 6:45 p.m. Saturday at Allstate Arena, 6290 Mannheim Road, Rosemont. $15 and up / MAP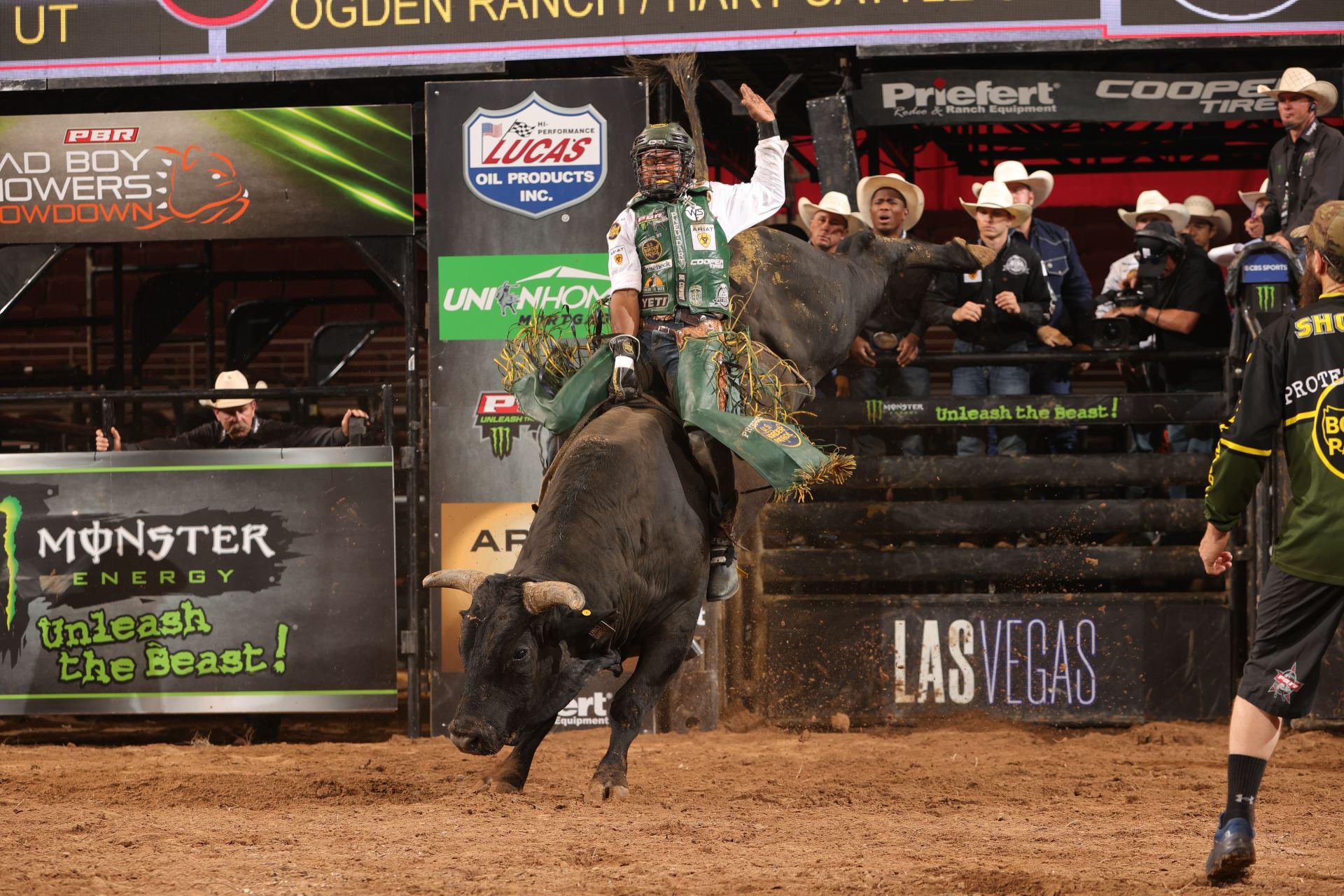 (Courtesy Andy Watson / Bull Stock Media)
9. Tune in
Presented by the Music Institute of Chicago and the Fleetwood-Jourdain Theatre, the Dr. Martin Luther King, Jr. Celebration Concert features music, dance and spoken word performances, as well as a visual art exhibition. The concert will also be livestreamed.
Details: 3 p.m. Sunday at Music Institute of Chicago, Nichols Concert Hall, 1490 Chicago Ave., Evanston. Free, reservations recommended / MAP
---
10. Cruise
Pining for summer days on the lake? Escape winter — at least temporarily — at the Discover Boating Chicago Boat Show, where you can tour yachts, pontoons and fishing boats, catch a wave on a surf simulator and try stand-up paddleboarding.
Details: 11 a.m.-8 p.m. Thursday; 1 a.m.-9 p.m. Friday; 10 a.m.-8 p.m. Saturday; 10 a.m.-5 p.m. Sunday at McCormick Place, 2301 S. King Drive. $15; Free for kids 12 and under with paid adult admission / MAP
---
11. Lend an ear
Dozens of storytelling collectives and solo performers take to the stage for the annual Fillet of Solo festival, including 80 Minutes Around the World: Immigration Stories, Sweat Girls and Story Sessions.
Details: Performances 7 p.m. and 8:30 p.m. Friday; 1 p.m., 2:30 p.m., 4 p.m., 5:30 p.m., 7 p.m. and 8:30 p.m. Saturday; 1 p.m., 2:30 p.m., 4 p.m. and 5:30 p.m. Sunday through Jan. 22 at Lifeline Theatre, 6912 N. Glenwood Ave. (MAP) and South of the Border, 1416 W. Morse Ave. (MAP) $12 per performance; $60 festival pass
---
12. Mix
Run out of drink recipes for dry January? Get inspiration at the Zero-Proof Cocktail Class & Tasting, where you'll sample six classic cocktails turned mocktails, including the French 75 and margarita. Bonus: The class includes a take-home mocktail kit so you can stock your bar.
Details: 2-4 p.m. Sunday at the J. Parker, 1816 N. Clark St. $35 / MAP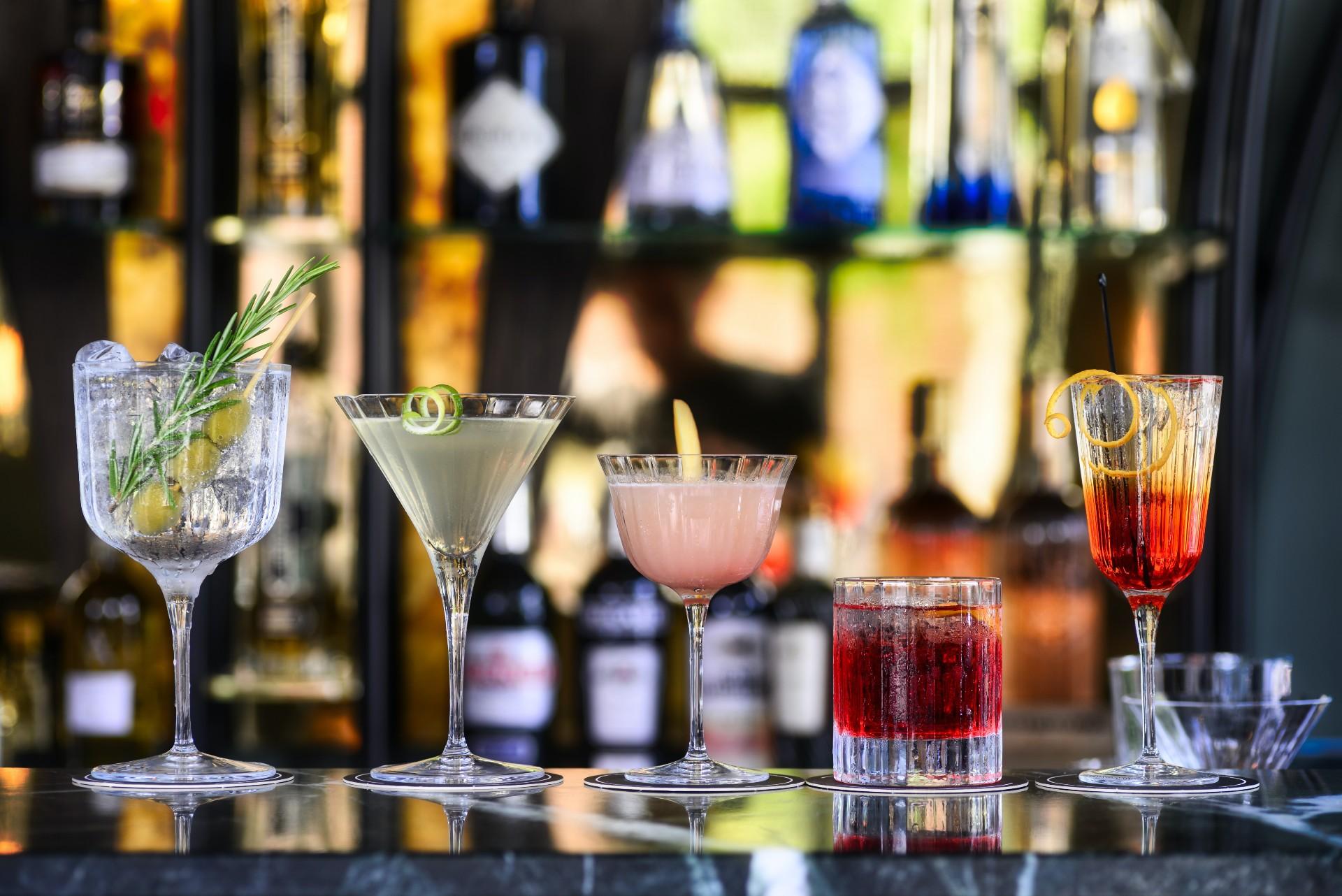 (Photo by M.S. Meeuwesen on Unsplash)
Events listed are subject to change. We recommend double-checking times and locations before you head out the door. Want to share your upcoming events with us for consideration in a future roundup? Send us an email.
---