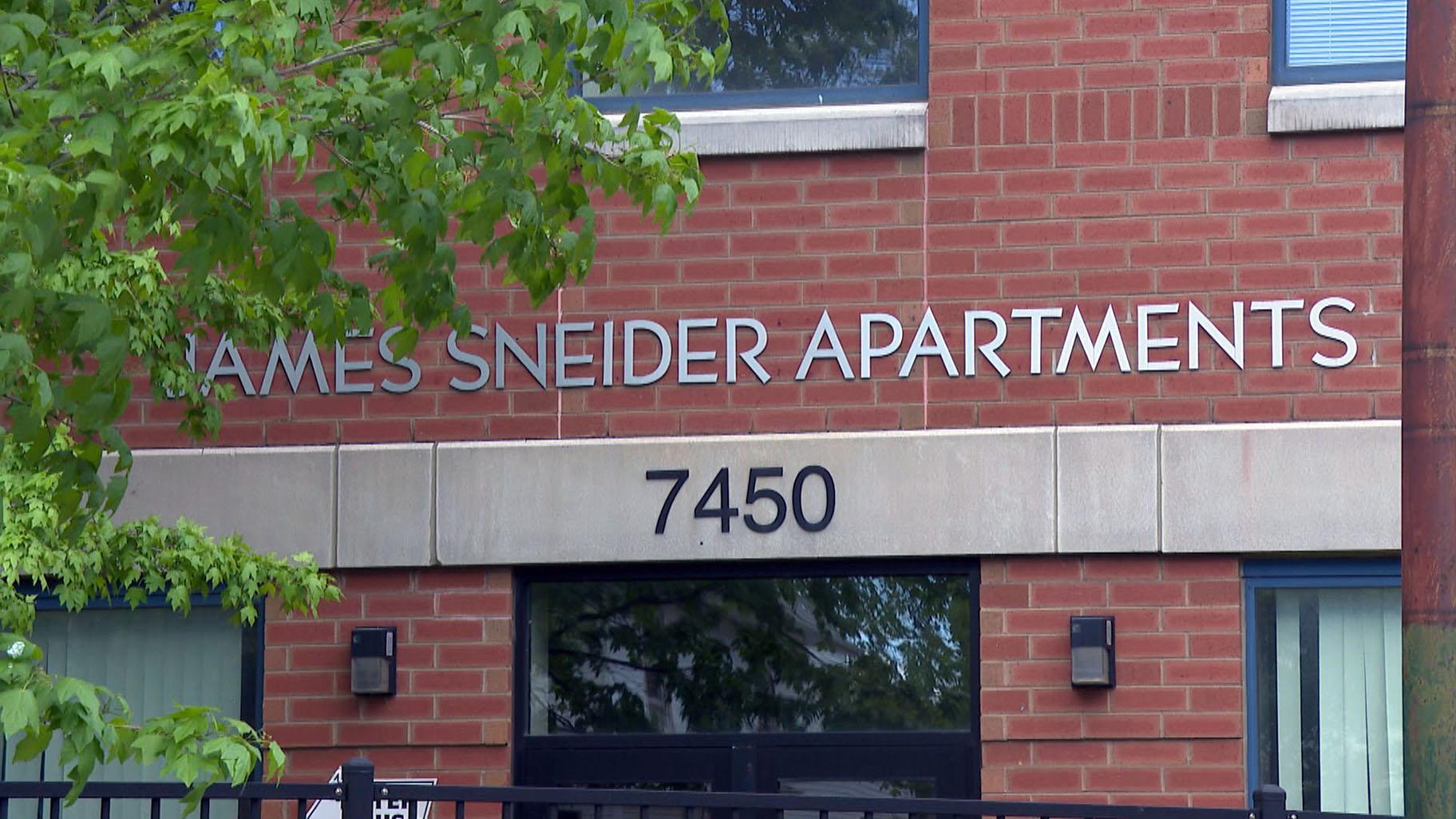 (WTTW News)
The landlord of the Rogers Park senior apartment complex where three women died during a mid-May heat wave will pay their families $16 million to resolve lawsuits prompted by their deaths.
Delores McNeely, 76, Gwendolyn Osborne, 72, and Janice Reed, 68, died May 14 after temperatures soared into the 90s for several days.
"There is no excuse for apartment owners or managers to ignore cries for help from their tenants, especially when their main clientele is the elderly," said attorney Brian L. Salvi, who represented the McNeely family.
McNeely's apartment reached 103 degrees during the heat wave, her attorney said.
Steve Weiss, of Tribler, Orpett & Meyer, P.C., who represented Gateway Apartments Ltd. and Hispanic Housing Development Corp., which own and operate the James Sneider Apartments at 7450 N. Rogers Ave., did not respond to a request for comment from WTTW News about the settlement.
Ald. Maria Hadden (49th Ward) told WTTW News that the landlord of the building where the women died did not turn off the heat and turn on the air conditioning — despite the outside temperature — for fear of violating a city ordinance that requires landlords to keep temperatures to at least 68 degrees during the day and 66 degrees at night between Sept. 15 and June 1.
After the women died, the City Council passed a measure to require all apartment complexes with more than 100 units and those designated for residents older than 55 that do not have air conditioning to cool and dehumidify all indoor common areas to give residents a respite from their sweltering apartments.
City law allows those common areas to be cooled with a temporary system — including window air conditioning units — until May 1, 2024. Cooling rooms in senior complexes must be open on days when the heat index reaches 80 degrees or greater, according to the law.
The ordinance also requires senior buildings to meet the same rules on maximum temperatures set for nursing homes, and requires all new buildings to have a permanent air conditioning system.
In addition, the law passed by the City Council requires landlords to ensure their properties are at least 64 degrees between Sept. 15 and Oct. 15, before the first recorded temperature at or below 45 degrees, and between May 1 and June 1, after the first recorded temperature of 75 degrees or more. That would ensure that landlords would not face sanctions if the temperature unexpectedly changes direction as the seasons change, Hadden said.
Contact Heather Cherone: @HeatherCherone | (773) 569-1863 | [email protected]
---