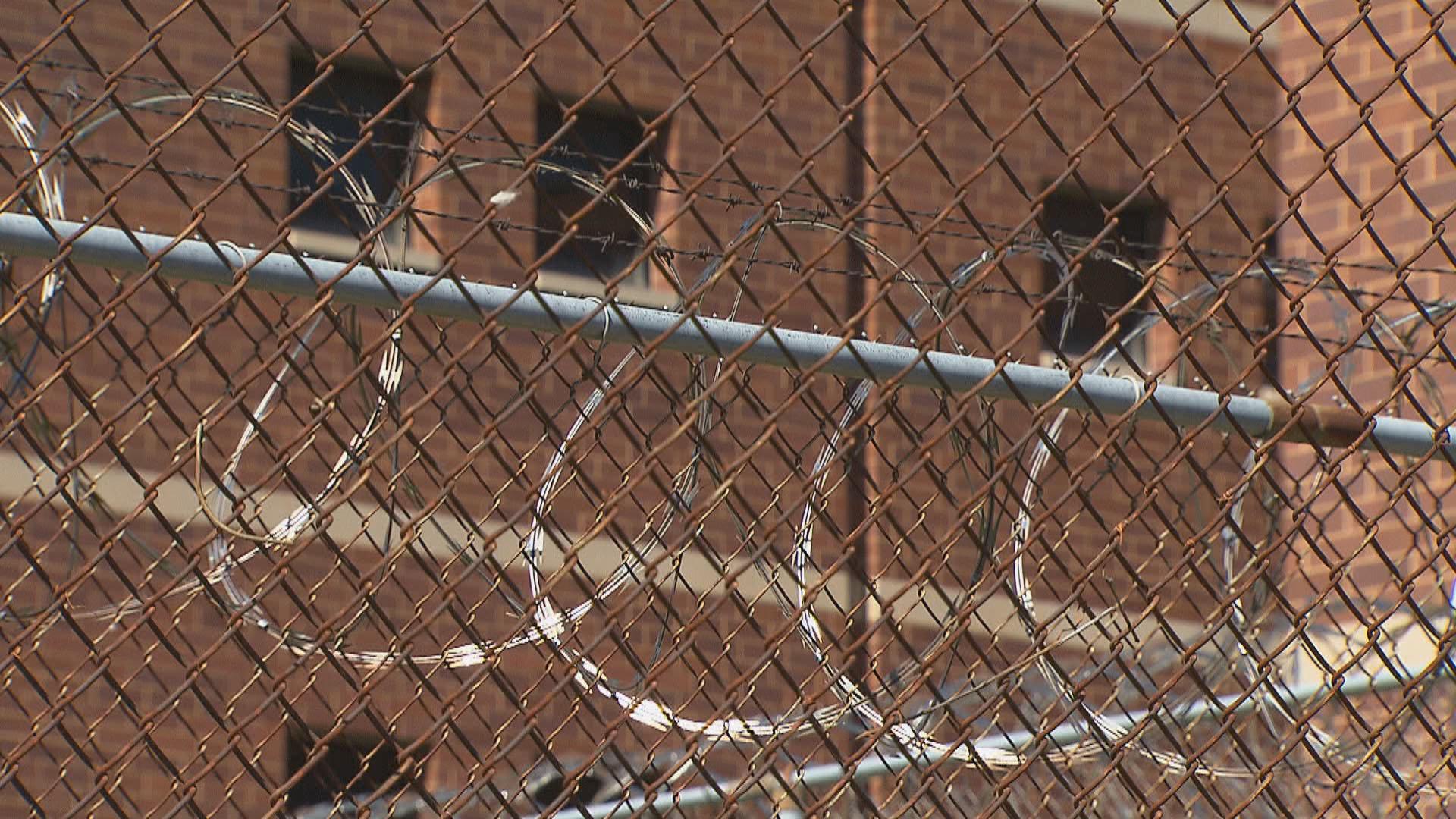 (WTTW News)
A teenager is facing a murder charge after he and another person allegedly opened fire on two men during an attempted carjacking at an Englewood gas station earlier this week.
Rafael Harvey, 17, was charged Thursday with first-degree murder, attempted first-degree murder, attempted vehicular hijacking and other felonies after a shooting that left one man dead and another injured outside a Citgo gas station early Tuesday morning.
Harvey was not present during Thursday's hearing as he remains hospitalized in serious condition with a gunshot wound to his shoulder, a police officer said. In Harvey's absence, a judge issued him a $1 million D-bond.
A second person who prosecutors believe was also involved in the shooting has not yet been identified or arrested.
According to Assistant State's Attorney Anne McCord Rodgers, the two victims — a 45-year-old man and a 36-year-old man who were not identified during Thursday's court hearing — drove to the gas station in the 1100 block of West 63rd Street around 2:30 a.m.
As the 36-year-old ran inside to buy drinks, a stolen Hyundai that allegedly contained Harvey and the second gunman pulled into the same lot.
Once the two victims were both back in their vehicle, Harvey and the second man allegedly got out of the Hyundai and "ambushed" the men, McCord Rodgers said, pointing firearms at them and attempting to open a driver's side door on their vehicle.
As Harvey allegedly did this, one of the victims shot him in the right shoulder. Harvey and the other man then "unleashed" their firearms, firing multiple shots at both victims, McCord Rodgers said.
The 36-year-old victim exited his vehicle with a .357 firearm as Harvey and the other man allegedly continued firing, before they got back into the Hyundai and fled the scene.
The 45-year-old man was struck multiple times in his chest, abdomen, groin and thigh, and ultimately died of his wounds. The other victim was struck in both legs and survived.
The incident was captured on surveillance footage, which was later posted online.
Multiple surveillance cameras and license plate readers tracked the Hyundai's path from the gas station to St. Bernard Hospital, where the second alleged gunman abandoned Harvey within 10 minutes of the shooting, McCord Rodgers said.
The clothing and shoes Harvey was wearing at the hospital matched what was seen on video during the shooting, according to McCord Rodgers, and during a previous incident hours before the shooting, an officer's body-worn camera also recorded Harvey wearing those same clothes.
In that incident, Harvey's girlfriend called police after he allegedly threatened her with a gun.
Police later located the stolen Hyundai in a vacant lot four houses away from Harvey's home and found blood and a fired rifle casing inside, McCord Rodgers said.
Another hearing in this case is scheduled for Jan. 12.
Contact Matt Masterson: @ByMattMasterson | [email protected] | (773) 509-5431
---