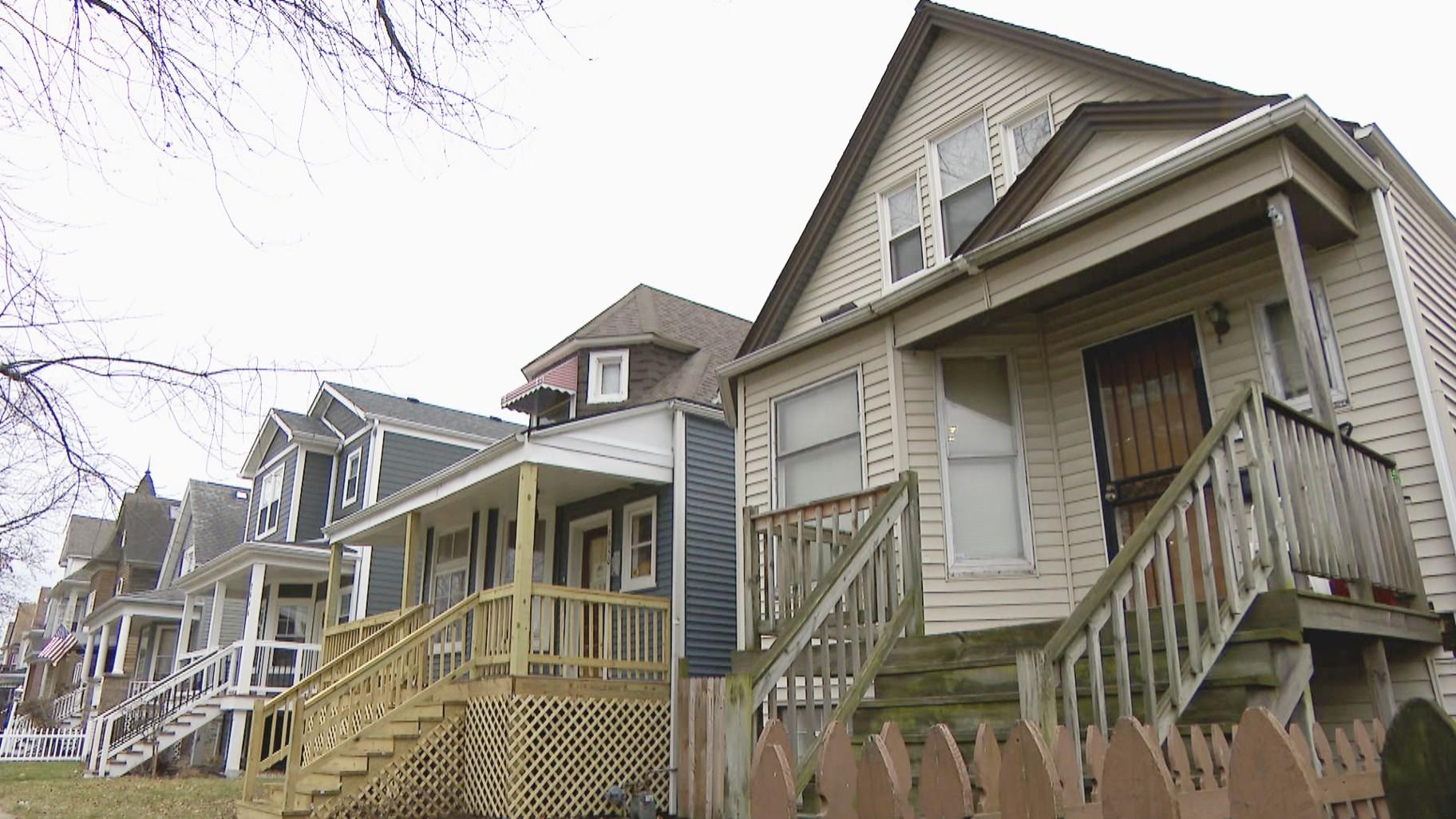 (WTTW News)
The share of property taxes collected by the city and then claimed by Chicago's tax increment finance districts grew 15.5% in 2021, fueled in part by the reassessment of the value of every property in Chicago, according to a report by Cook County Clerk Karen Yarbrough released Thursday.
Demolishing the record set in each of the past two years, $1.22 billion poured into the city's 129 TIF funds in 2021, according to the clerk's report. That accounts for approximately 40% of the nearly $3.02 billion in property tax revenue banked by city officials, an increase of 9% since 2017, according to data compiled by the clerk's office.
After the reassessment conducted by Cook County Assessor Fritz Kaegi, the equalized assessed value of properties in Chicago rose 8.3%, in part because of soaring home prices amid the COVID-19 pandemic.
In some parts of Chicago, including predominately Latino areas of the city, saw their property tax bills increase by as much as 46% after the reassessment, according to a report from Cook County Treasurer Maria Pappas.
Kaegi has blamed the massive increases on the Cook County Board of Review, which is charged with hearing property owners' appeals of their assessments. That board overturned a significant number of decisions by the assessor's office that served to shift the lion's share of the city's $3 billion property tax levy back to homeowners, rather than to commercial property owners.
The growing share of city property taxes sent to TIF districts is sure to fuel the argument over whether the districts, which capture all growth in the property tax base in a designated area for 23 years, actually spur redevelopment and eradicate blight or serve to exacerbate growing inequality in Chicago.
The burst of additional TIF revenue allowed Mayor Lori Lightfoot to declare $98.3 million in TIF funds to be in surplus — returning them to the city, Chicago Public Schools and other taxing districts.
As part of the city's 2023 spending plan, Lightfoot used $56 million of the city's share of the TIF surplus to help defray the city's budget shortfall.
The transit TIF district formed by the city in 2017 to fund the renovation of the CTA's Red and Purple train lines is once again the city's highest-grossing TIF, according to the report.
The transit TIF generated approximately $190.1 million in 2021, an increase of 11.8% from 2020.
The Chicago City Council approved the creation of a second transit TIF in December to fund the extension of the CTA Red Line south from 95th Street to 130th Street.
Contact Heather Cherone: @HeatherCherone | (773) 569-1863 | [email protected]
---