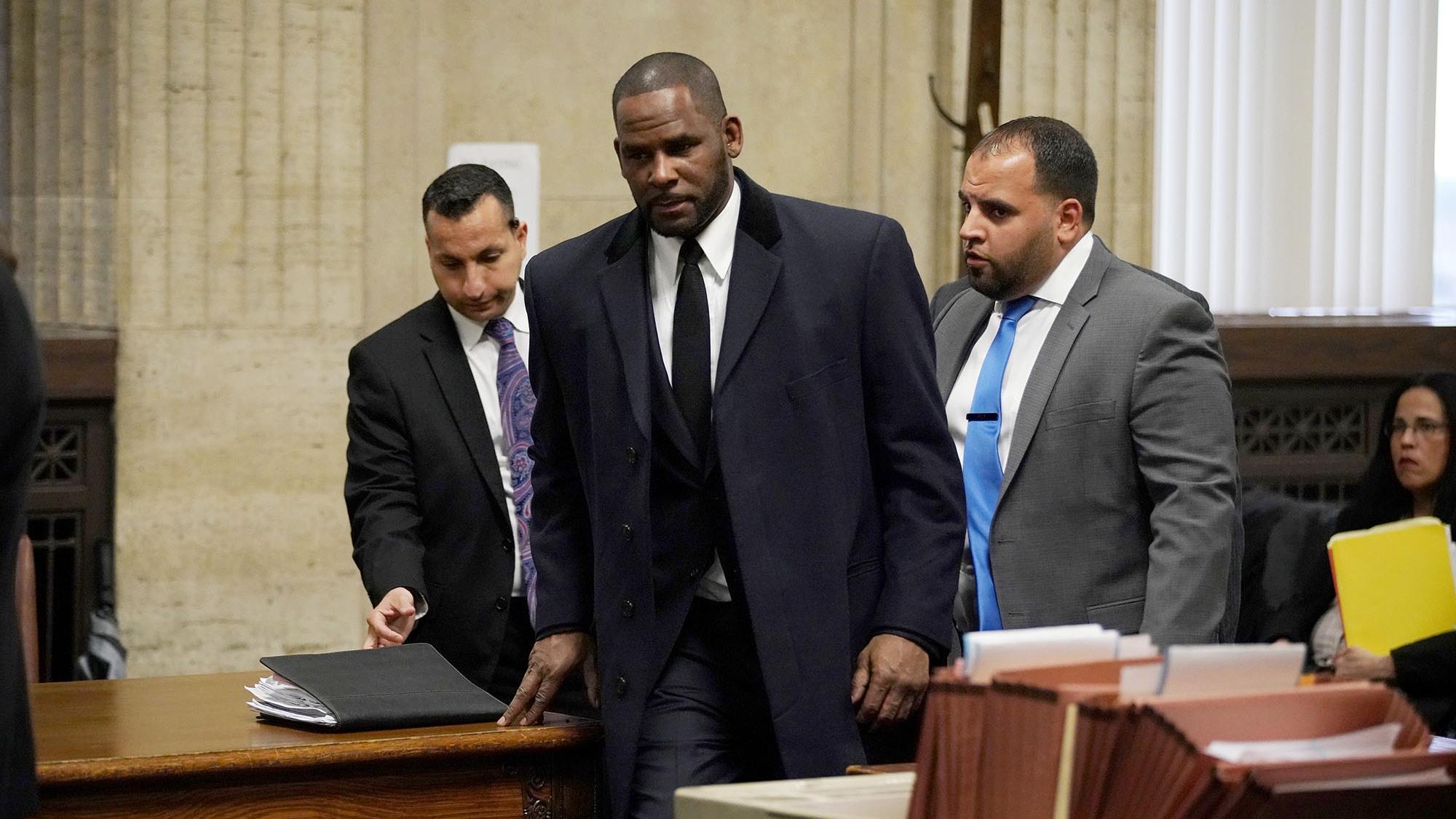 On Monday night, the final installment of "Surviving R. Kelly" began airing on Lifetime. R. Kelly, (C), here appears at a hearing in 2019 in Chicago, Illinois. (E. Jason Wambsgans / Getty Images)
(CNN) -- "Surviving R. Kelly" raised awareness of the abuse allegations against the singer who is now serving time. On Monday night, the final installment of the docuseries began airing on Lifetime.
"Surviving R. Kelly Part III: The Final Chapter" is a two-part look at the legal fallout Kelly has faced. He was sentenced to 30 years in prison in June following his 2021 conviction on federal racketeering and sex trafficking charges, stemming from his efforts over decades to use his fame as a top-selling recording artist and songwriter to ensnare victims he sexually abused.
Kelly was later convicted of multiple child pornography charges at a Chicago federal trial in September and still faces charges in other jurisdictions. (He has maintained his innocence and is appealing.)
Kelly's downfall came after years of public chatter about his seeming attraction to young girls and the airing of the original "Surviving R. Kelly" series in 2019, which came at a time of heightened cultural focus on people in positions of power using it to exploit and abuse others.
Jesse Daniels, the executive producer of the series, told Variety producers began talking to victims and their families before the #MeToo movement took off. Consequently, "the survivors were worried that they were not going to be heard or believed," Daniels said. "They were, as they've said, shouting into the wind."
"Where we are now at part three, which is the start of a trial where R. Kelly has faced many, many charges that are tied to the allegations made by our survivors," Daniels said. "I can't speak for our survivors, but I believe that they feel heard finally and believed."
The final night of the series airs at 8 p.m. ET Tuesday on Lifetime.
The-CNN-Wire
™ & © 2023 Cable News Network, Inc., a Warner Bros. Discovery Company. All rights reserved.
---