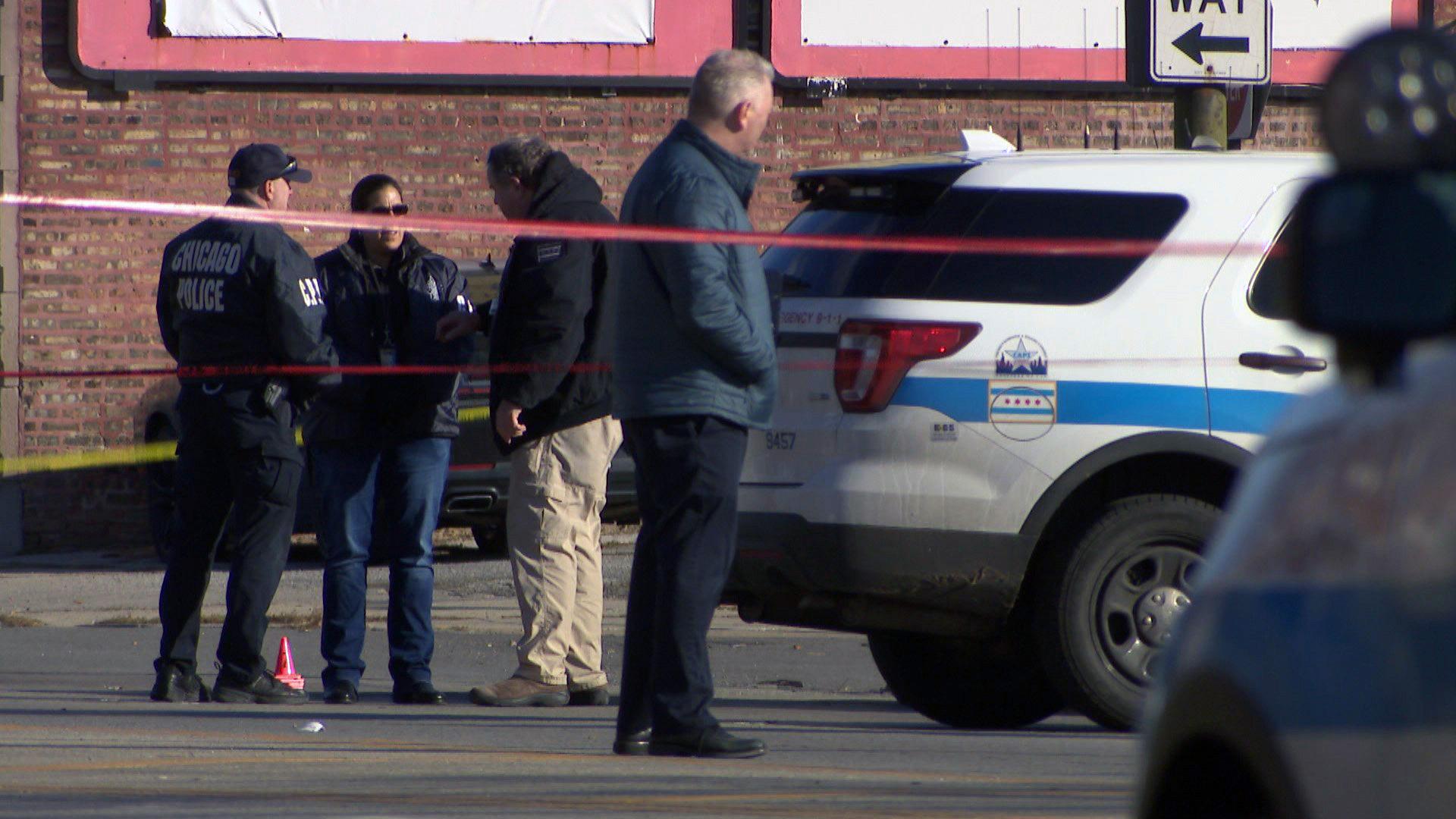 (WTTW News)
Chicago police have again improved their compliance levels on court-mandated reforms under the consent decree, but the independent monitor tracking the department's progress says it must "significantly improve" its partnerships with community residents.
Independent Monitor Maggie Hickey and her team published a sixth semi-annual report Thursday, which shows the Chicago Police Department has hit some level of compliance with 433 out of 552 consent decree paragraphs.
The CPD touted this as a "significant increase" over previous monitoring periods. Hickey said that if properly supported, the existing compliance levels would "pay dividends" going forward, but added that without "​​significant progress," the city and police department "will continue to fall behind."
"The City and the CPD must significantly improve efforts to develop and maintain partnerships with Chicago's communities to simultaneously implement effective reforms and effective crime-reduction strategies," Hickey said in a statement.
According to the ACLU of Illinois, while the CPD's partial compliance has increased, that "obscures the reality" that the department has achieved full compliance with just 5% of the paragraphs of the consent decree.
Alexandra Block, senior supervising attorney at the ACLU of Illinois, said the CPD has not committed itself to making the transformational changes needed to regain the community's trust.
"Preliminary compliance has barely progressed since 2021," she said in a statement. "Worse, CPD went backwards and lost compliance levels with six paragraphs because of inadequate staffing in the unit that reviews incidents where police use force against community members. In short, the City still has not committed itself to overhauling the culture of violence, racism, and impunity in CPD."
Police Superintendent David Brown said his department is proud of the progress it has made, but noted "there is much more work to be done."
Over the last reporting period, the CPD said it released a permanent foot pursuit policy, completed a 40-hour in-service training program for the 2021 training year and revised or drafted new policies on accountability, disciplinary procedures and crisis intervention.
The CPD also said it's also working to implement management systems including Unity of Command and Span of Control. According to the department, this will lead to improved accountability through consistent staffing and supervisory models.
But Hickey's team noted the CPD has struggled to find the staffing and resources available to fulfill those responsibilities.
"While the CPD continues to work diligently on reaching the required supervision ratios, including running pilots in select districts," Hickey's team wrote in its latest report, "the CPD has a long way to go for citywide implementation and continues to be hindered by insufficient staffing."
Contact Matt Masterson: @ByMattMasterson | [email protected] | (773) 509-5431
---