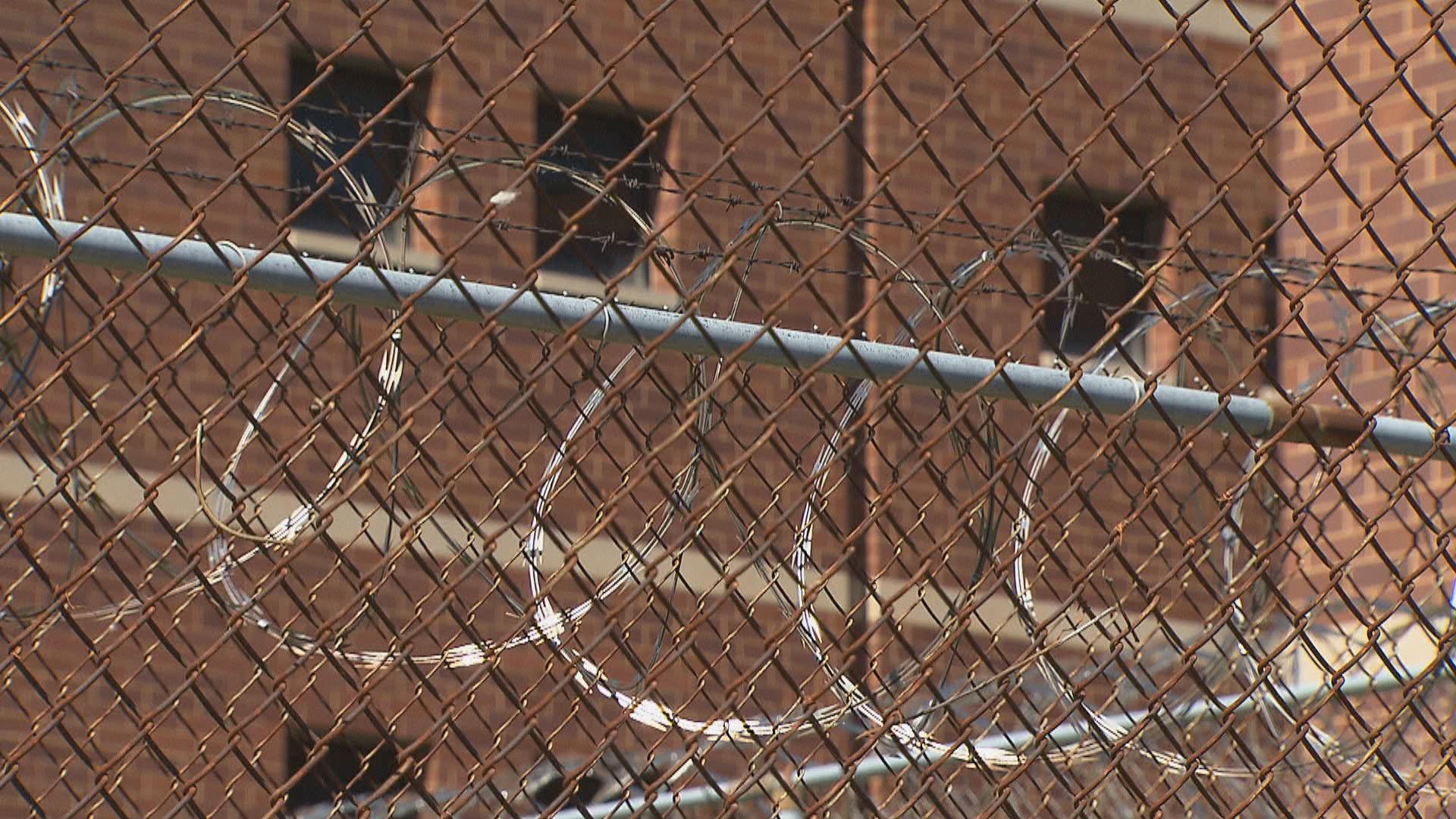 (WTTW News)
A man out on parole after being convicted of pointing a BB gun at officers inside a Chicago police station in 2020 was charged with fatally shooting his stepfather at a Bronzeville home last week.
Kenneth Haywood, 30, was ordered held on a $400,000 D-bond during a hearing Monday following his arrest over the weekend in the killing of 56-year-old Shenan Thompson.
According to Assistant State's Attorney Christopher Nugarus, Haywood was living with his mother and Thompson at their home in the 4400 block of South Calumet Avenue after being released from prison following his conviction on a charge of aggravated battery of a peace officer.
That incident reportedly occurred in 2020. Haywood was convicted and sentenced in 2021 before he was ultimately released on parole.
Nugarus said Haywood's mother and Thompson were sitting on a back porch at the home on the evening of Nov. 10, when Haywood returned home wearing two jackets, despite the weather being unseasonably warm.
Haywood was "acting strangely," according to Nugarus, who said Haywood refused to take his hands out of his pockets. At around 10 p.m., Thompson decided to go back inside, and as he approached a back door, Haywood allegedly shot him twice in the chest.
Thompson collapsed on scene and later died of his injuries. No motive for the shooting was offered in court Monday.
Haywood allegedly fled from the home on foot after the shooting, jumped a turnstile at a CTA train station and discarded one of his jackets in a garbage can there. He later contacted multiple family members before he turned himself in to police Saturday.
According to Nugarus, Haywood was the only person inside the home at the time of the shooting, and he was identified by three family members who viewed still photographs taken from surveillance footage while Haywood fled the area.
But investigators never recovered any firearm and Haywood did not admit to the shooting following his arrest.
While prosecutors sought to have Haywood held without bail, Haywood's public defender argued there was no physical evidence tying his client to the shooting, no eyewitnesses to the shooting, no video of the shooting and no proof that Haywood had been carrying a firearm.
In deciding bail, Cook County Judge Susana Ortiz noted the "powerful circumstantial evidence" presented by prosecutors, but agreed that the proof was not evident and the presumption not great that Haywood was the shooter, meaning she could not hold him without bail.
Haywood is due back in court Dec. 2.
Contact Matt Masterson: @ByMattMasterson | [email protected] | (773) 509-5431
---