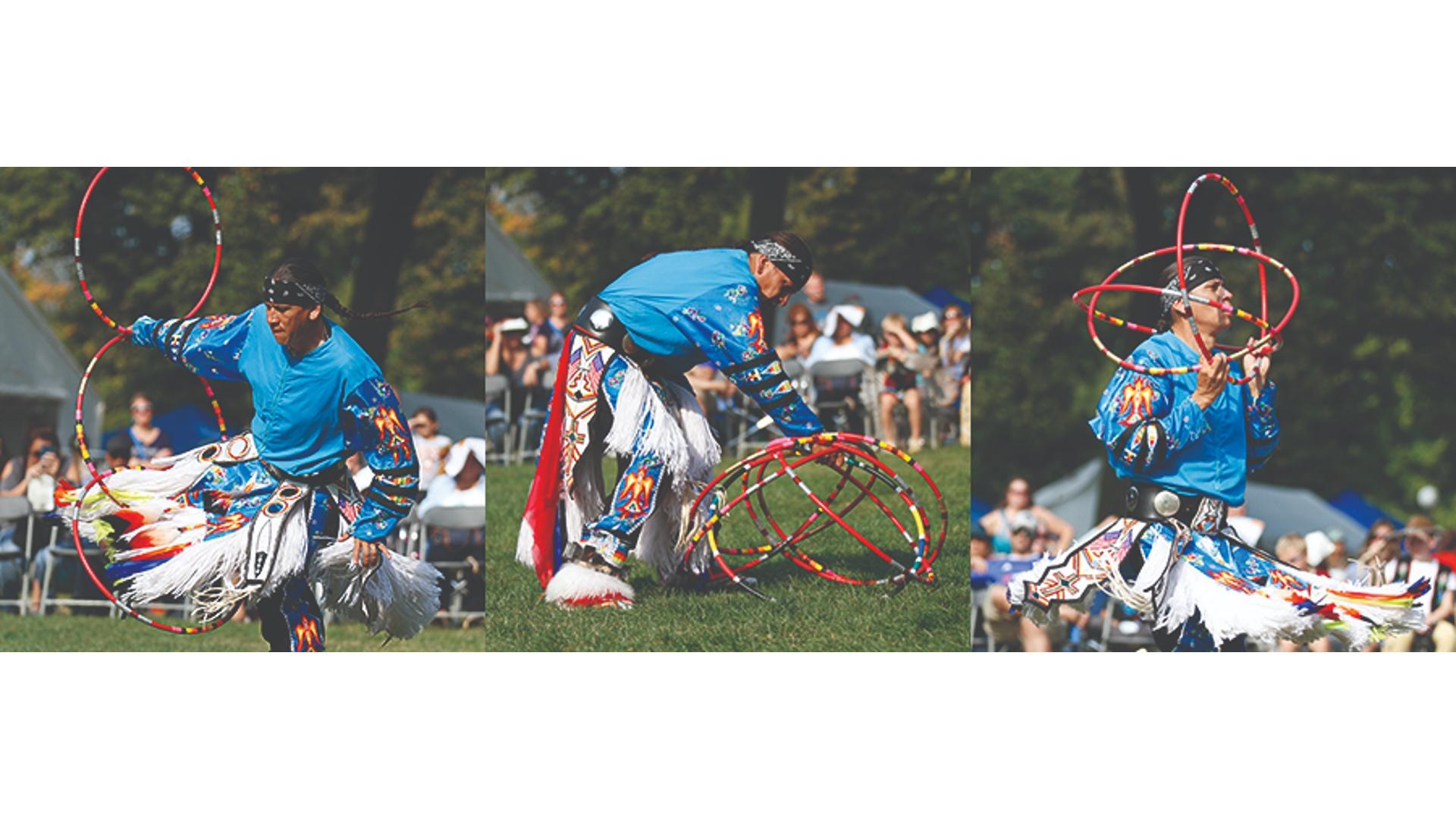 (Photo provided Midwest SOARRING Foundation)
1. Honor
During the Mexican-American War, a group of Irish immigrants, called the St. Patricks Battalion, fought alongside Mexican soliders to fight against the U.S. invasion of Mexico. The Sones de México Ensemble and Irish Music School of Chicago unite to host a concert that pays tribute to the story of "Los San Patricios." 
Details: 7:30 - 9:30 p.m. Friday at the Irish American Heritage Center, 4626 N Knox Ave. $35 tickets / MAP
---
Find more fests: 2022 Fall Festival Guide
---
2. Cheers
Goose Island's Prop Day festivities are returning for the first time since 2019, inviting people for an afternoon gathering on the streets outside of the brewery. Lucky lottery winners can pick up bottles of the brand new Bourbon County Stout. If you didn't get to enter the lottery, bottles of the new beer can be picked up when they officially drop on Black Friday. 
Details: Saturday at Goose Island Fulton Street Brewery, 1800 W Fulton St. $180 package / MAP
To celebrate Native American Heritage Month, the Field Museum will be hosting a free, day-long celebration full of Native American cultural performances, story tellers and more. Warrior Legacy Dance group will perform with Oka Homa Singers, a local Indigenous artist Norma Robertson will host a beadwork demonstration in the Science Hub and more. 
Details: 9 am. - 5 p.m. Saturday at the Field Museum, 1400 S Lake Shore Dr. Free / MAP
---
4. Experience
The 10-time Academy Award-winning film, "The Godfather," will be celebrating its 50th anniversary with a special screening at the Auditorium Theatre and a live accompanying 61-piece orchestra performance.
Details: 8 p.m. Saturday at the Auditorium Theatre, 50 E. Ida B. Wells Dr. Tickets range from $70.75 to $142.50 / MAP
---
5. Observe
The 26th Annual Harvest Pow Wow returns to celebrate life, friendships and sharing Native American culture through dance, drumming, arts and crafts, vendors, demonstrations and foods and storytelling. 
Details: 11 a.m. - 10 p.m. Saturday and 11 a.m. - 6 p.m. Sunday at the DuPage County Fairgrounds, 2015 Manchester Road, N County Farm Road. $15 Adults, Children 3 - 12 $7, Children under 3 are Free / MAP
---
Events listed are subject to change. We recommend double-checking times and locations before you head out the door. Want to share your upcoming events with us for consideration in a future roundup? Send us an email.
---