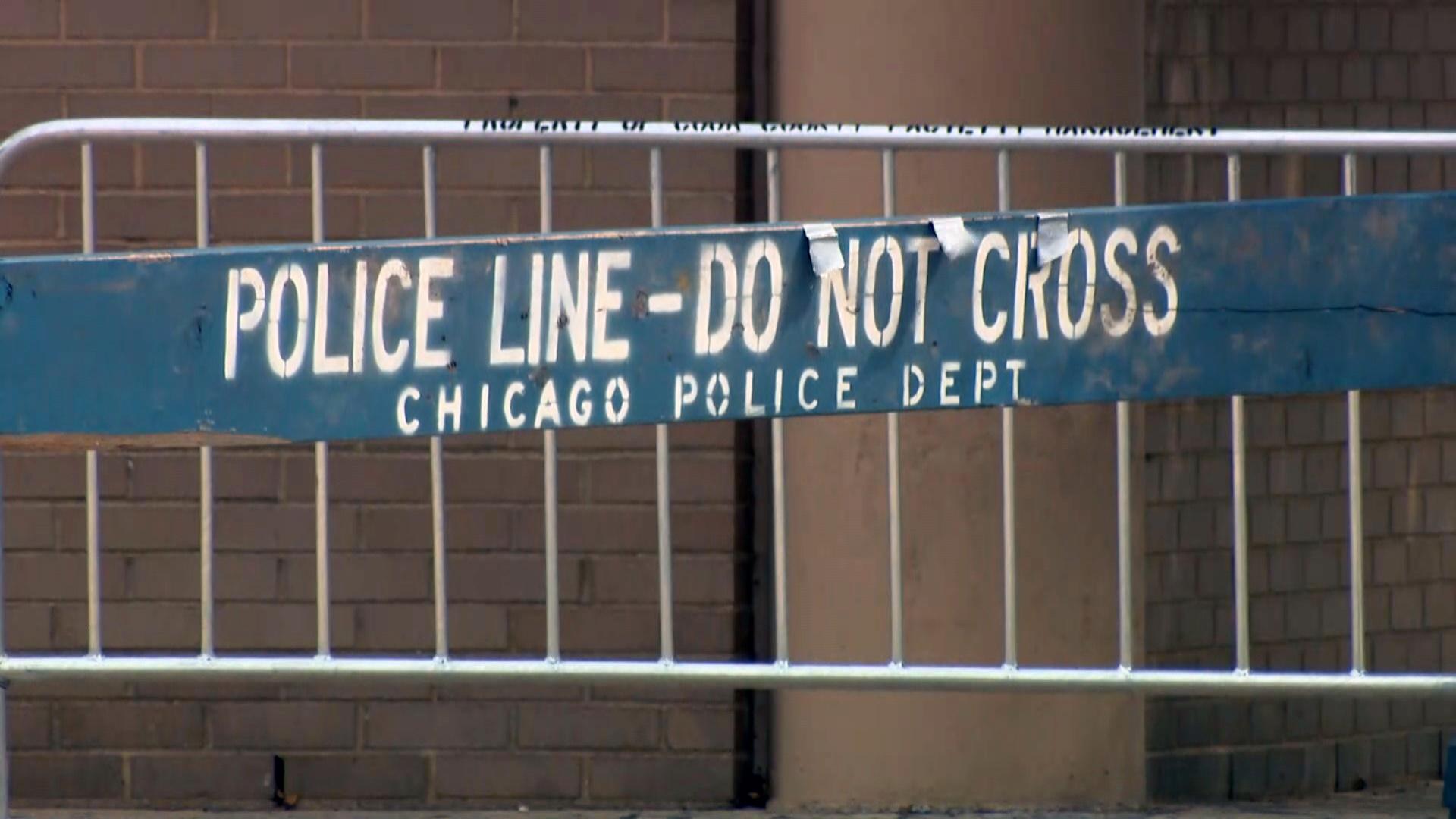 A file photo shows a crime scene blocked off by the Chicago Police Department. (WTTW News)
The Chicago man accused of fatally shooting a clerk inside a far North Side store last week was identified by police after he left his phone and bicycle at the scene, prosecutors said.
Sean Dunnavant, 53, was denied bail during a hearing Friday after he was arrested and charged with first-degree murder and attempted armed robbery in the fatal shooting of 66-year-old Salim Khamo.
Cook County prosecutors said Khamo was working at the J&K Food and Liquor store in the 6300 block of North Western Avenue just before 10 p.m. on Oct. 17 when Dunnavant entered the store wearing a medical mask over his face and carrying a 9mm handgun.
Dunnavant allegedly placed the gun on the counter with the barrel pointed toward Khamo and attempted to rob the store. But the clerk, who had a valid concealed carry license and FOID card, stepped back and attempted to pull his own firearm from his waistband.
Dunnavant then fired one shot at Khamo and fled the store on foot, dropping his cell phone and leaving behind the bicycle he'd ridden to the store, prosecutors said. Khamo later died of his injuries.
Investigators recovered the dropped phone and found that it contained numerous pieces of identifying material, including a selfie Dunnavant had taken of himself and photos of his Social Security card, commercial driver's license and a HIPAA form that contained his name and date of birth, prosecutors said.
Police also recovered security footage from inside and outside of the store during the shooting, which was released to the public. Prosecutors said a person who knew Dunnavant came forward after seeing this and said he recognized his bicycle — which had a unique rust pattern on it — and the jacket he was allegedly wearing at the time of the shooting.
Detectives also located surveillance footage of Dunnavant riding that same bike to a pawn shop in September, prosecutors said. Dunnavant was arrested Wednesday and allegedly gave police his phone number, which matched that of the phone found at the store.
According to prosecutors, Khamo had owned the J&K until recently, when he sold it to a family member as he planned to retire.
"We know this is extremely difficult and traumatic for the family of Mr. Khamo and the community, for that matter," Police Superintendent David Brown said Friday. "We're just hoping that this offender being brought to justice and being charged brings some matter of peace."
Contact Matt Masterson: @ByMattMasterson | [email protected] | (773) 509-5431
---