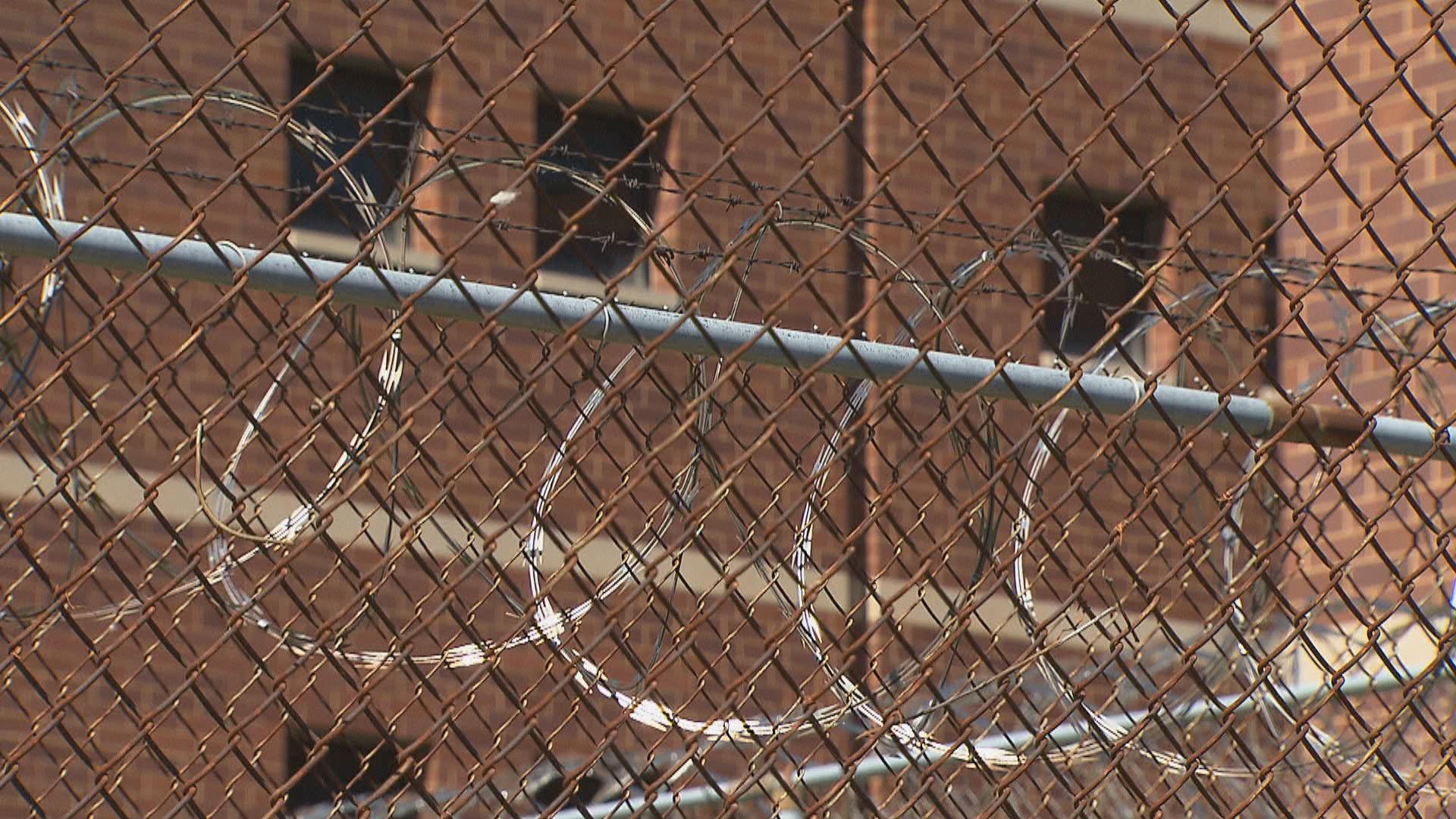 (WTTW News)
A Chicago woman accused of killing and dismembering her landlord inside a Northwest Side home was overheard arguing with the woman over an eviction notice before she went missing and later attempted to discard bloody rags at a local beach, according to prosecutors.
Cook County prosecutors on Thursday shared gruesome details in the killing of 63-year-old Frances Walker, whose severed head, arms and legs were found inside a freezer at her home in the 5900 block of North Washtenaw Avenue.
Sandra Kolalou, 36, has since been charged with first-degree murder, concealing a homicidal death and aggravated assault with a deadly weapon. She was ordered held without bail during a hearing Thursday morning.
"The facts of this case speak for themselves," Assistant State's Attorney Anne McCord Rodgers said. "The victim's body found in a freezer, dismembered, and all the things that transpired after."
According to McCord Rodgers, Walker owned the two-story home on Washtenaw Avenue and rented out units to Kolalou — who moved in sometime in July 2022 — and four other tenants. Walker and Kolalou both lived on the first-floor of the home, while others lived both on the second floor and in the basement.
But Chicago police said Kolalou had allegedly been having issues with multiple other residents living in the same building.
"Many of the tenants who lived in this house were afraid of this individual," Chicago police Chief of Detectives Brendan Deenihan said Wednesday evening. "There were several … 911 calls regarding tenants and this defendant who was just charged."
Following complaints from other tenants, Walker changed the locks on two doors inside the residence last Friday to keep Kolalou from going into the basement.
Due to the ongoing conflicts between Kolalou and the other tenants, Walker posted an eviction notice on Kolalou's door sometime Sunday. According to McCord Rodgers, residents saw and heard Kolalou and Walker arguing about that notice at around 11 p.m. that night.
At around 2:30 a.m. the following morning, residents again heard the women arguing, as well as "loud bangs" on the first floor, McCord Rodgers said. One tenant allegedly heard Kolalou screaming, while another said they heard Walker trying to calm her down.
Over the next few hours, tenants heard what sounded like furniture being moved, a person pacing around the first floor and scratching noises coming from a common area, according to McCord Rodgers.
According to Deenihan, detectives believe Walker was killed in her room and then dismembered — possibly through the use of large butcher knives — on the first floor of the home.
Other tenants began texting Walker to make sure she was OK, and around 6 a.m., they allegedly received replies from Walker's phone, telling them to allow Kolalou to take care of Walker's dog and instructing them to give Kolalou their keys if they planned to move out.
"Given the issues between defendant and the victim, coupled with the eviction notice, the tenants found the texts extremely unusual," McCord Rodgers said.
One tenant called 911 around noon, and police responded, spoke to both Kolalou and another resident, and then left. Another tenant filed a missing persons report hours later, and officers returned to the scene.
At around this same time, Kolalou called a tow truck to take her to her vehicle at Foster Beach at around 6 p.m., and left the home carrying a large black garbage bag, according to McCord Rodgers. Tenants informed the tow truck driver of the ongoing situation and told him to be careful, according to McCord Rodgers, and he provided them with a business card before driving off with Kolalou.
Upon arriving at the beach, Kolalou allegedly moved that garbage bag into a nearby garbage can before the driver took her and her vehicle to a mechanic's shop, according to McCord Rodgers, who added that police arrived at the beach and found pooled blood and blood-soaked rags inside that bag.
After police learned that blood had also been found inside Walker's home, they contacted the tow truck driver and asked him to stall Kolalou while they were at the mechanic's shop. Officers again spoke to Kolalou there and released her, McCord Rodgers said, but due to the police involvement, the mechanic refused to work on her vehicle.
The driver then took Kolalou to Western and Estes to park her car, and she allegedly paid him for his services using Walker's credit card. She then insisted the driver take her somewhere else, but when he declined, Kolalou allegedly pulled out a knife and threatened him. The driver yelled to police nearby and she was taken into custody, McCord Rodgers said.
After that arrest, officers executed a search warrant at Walker's home, and inside a first-floor freezer, they allegedly found Walker's severed head, arms and legs. McCord Rodgers said Walker's torso has not yet been located.
Investigators also found blood in multiple spots inside the home, including "many locations" inside Walker's bedroom, a first-floor bathroom sink, a closet, and on two chef knives and a cleaning product inside Kolalou's bedroom, McCord Rodgers said.
Deenihan said Kolalou invoked her right to remain silent and did not speak to detectives after her arrest.
She is due back in court for a hearing Oct. 31.
Contact Matt Masterson: @ByMattMasterson | [email protected] | (773) 509-5431
---