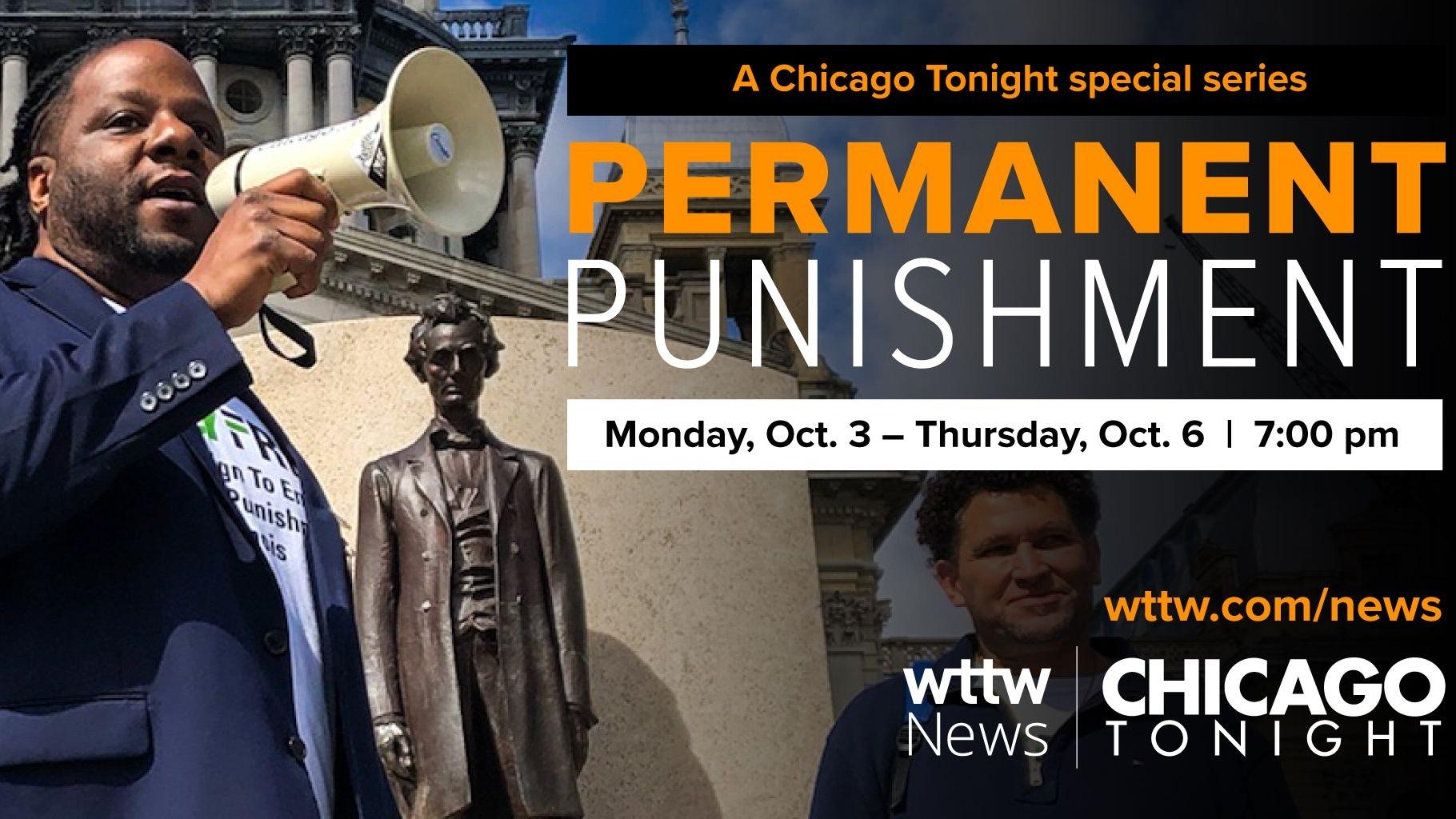 (WTTW News)
When a formally incarcerated person begins the process of building their life anew, they are often met with a host of laws, rules and policies that continue to penalize long after sentences have been served.
In Illinois alone, nearly 3.3 million people live under a different set of rules and restrictions. These permanent punishments impact the ability of formally incarcerated people to find work, housing and move about the world.
Advocates are working to support people with criminal records as they reenter their communities. Below is a list of area organizations that provide support to those who need it.
---
Economic sanctions. Collateral consequences. Permanent punishments. There are 44,000 restrictive federal laws, rules, and policies that continue to penalize people long after they have served their sentence in prison. Permanent Punishment, a four-part series, examines this stark reality faced by nearly 3.3 million men and women in Illinois. Airing on "Chicago Tonight" Oct. 3-7.
---
Fully Free Campaign – A campaign working to reduce the laws and regulations that provide barriers or restrict rights to people with a record.
Women's Justice Institute – An effort to reduce the women's prison population in Illinois, reduce harms caused by current policies and improve the well-being of women, their families and communities.
Giving Others Dreams – An organization that offers direct reentry pathway training and support around social and emotional needs. Services include mental health care, counseling and a variety of classes.
Safer Foundation – Provides a road to reentry by clearing the landscape of hurdles, including support, programs, education and advocacy.
Cabrini Green Legal Aid – A now statewide organization that supports low-income individuals negatively impacted by the legal system.
Illinois Prison Project – Through advocacy, public education and representation the group fights against policies and practices negatively impacting the incarcerated population.
Paper Prisons – An initiative that conducts empirical research into the prison system while documenting the "second change gap."
The Monroe Foundation – A nonprofit that looks to educate and fund development projects within low-income communities in Illinois.
Teamwork Englewood – An effort to improve the quality of life of residents and stakeholders of the Englewood community.
Chicago CRED – A multifaceted approach to reducing gun violence by working directly with individuals and communities where gun violence is concentrated.
New Leaf Illinois – A state-funded initiative of nonprofit groups providing free legal representation or information to people who want cannabis convictions removed from their record.
Illinois Equal Justice Foundation – Distributes funding appropriated by Illinois to support legal aid programs.
Marsy's Law – A law supporting crime victims' rights in Illinois that passed in 2014.
Jeff Korzenik – The author of "Untapped Talent," a book on the business case for hiring people with criminal records.
Corporate Coalition of Chicago – An alliance of companies that aims to address inequities in the Chicago area.
---