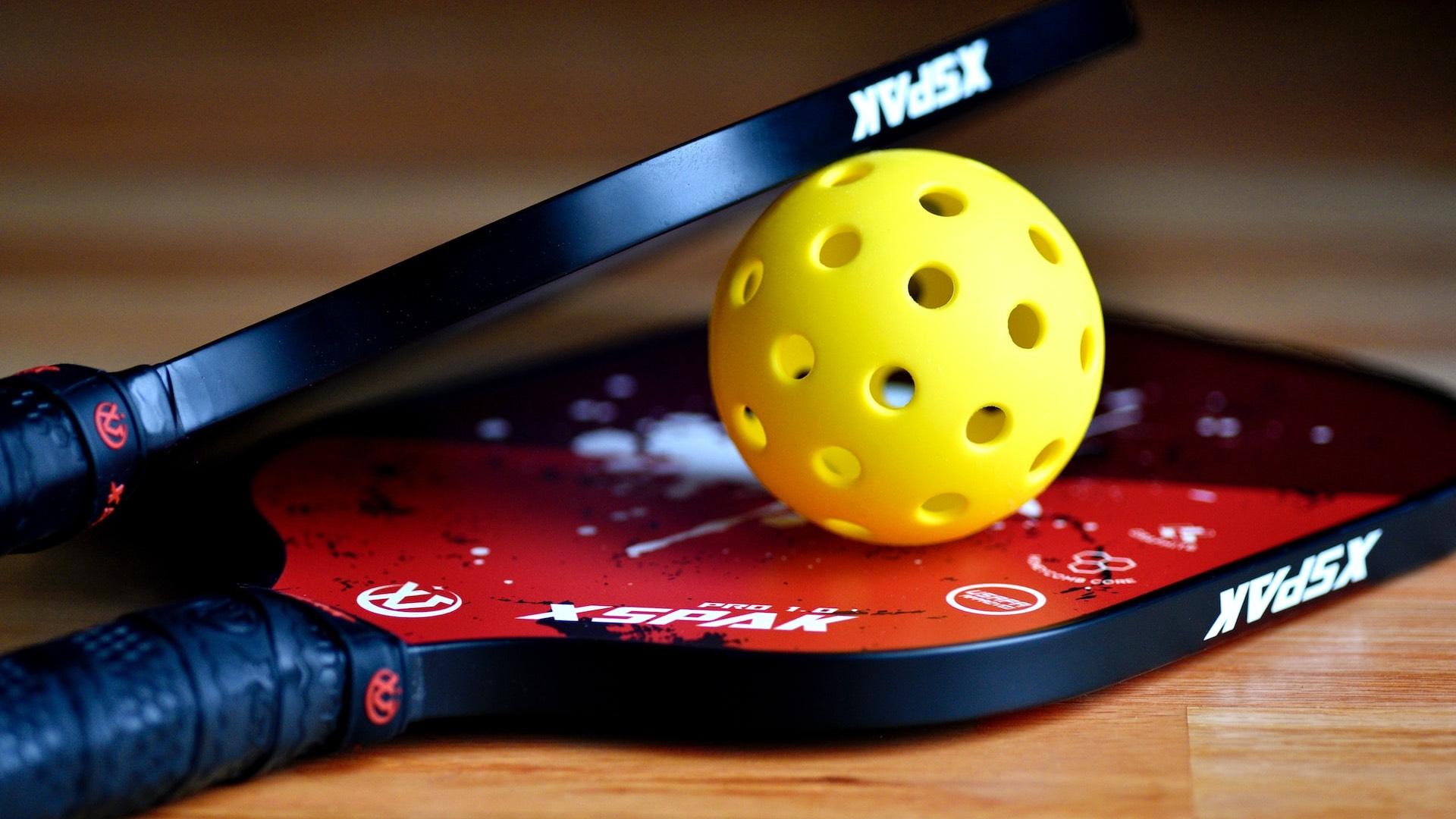 (Ben Hershey / Unsplash)
Pickleball fever is sweeping the nation and the Chicago Park District, like almost every one of its peer agencies, has struggled to keep up with the demand for courts.
To meet the boom in popularity, officials announced Thursday that the district will build 50 new pickleball courts by 2025, with construction expected to begin in 2023. The project will be funded through the city's Chicago Recovery Plan. 
The new courts will add to the nearly 80 pickleball courts already spread out across 40 parks. Only four of the parks boast dedicated pickleball courts; the vast majority are dual purpose tennis/pickleball courts, created by painting pickleball boundary lines onto existing tennis courts. (A single tennis court can accommodate two pickleball courts.)
The Park District plan includes development of three regional facilities that will have enough capacity to host potential tournaments. The Association of Pickleball Players is currently holding its Chicago Open in Highland Park, with more than 700 amateurs and professionals registered. 
Apart from the regional sites, the remainder of the 50 new courts will be scattered throughout neighborhood parks, either as new construction or by converting tennis or basketball courts. The Park District is seeking input on locations; suggestions can be submitted online.
According to the Sports & Fitness Industry Association, which tracks participation in 120 sports and activities, pickleball has been the fastest growing sport in the U.S. for two years in a row, with nearly 5 million players.
Contact Patty Wetli: @pattywetli | (773) 509-5623 |  [email protected]
---