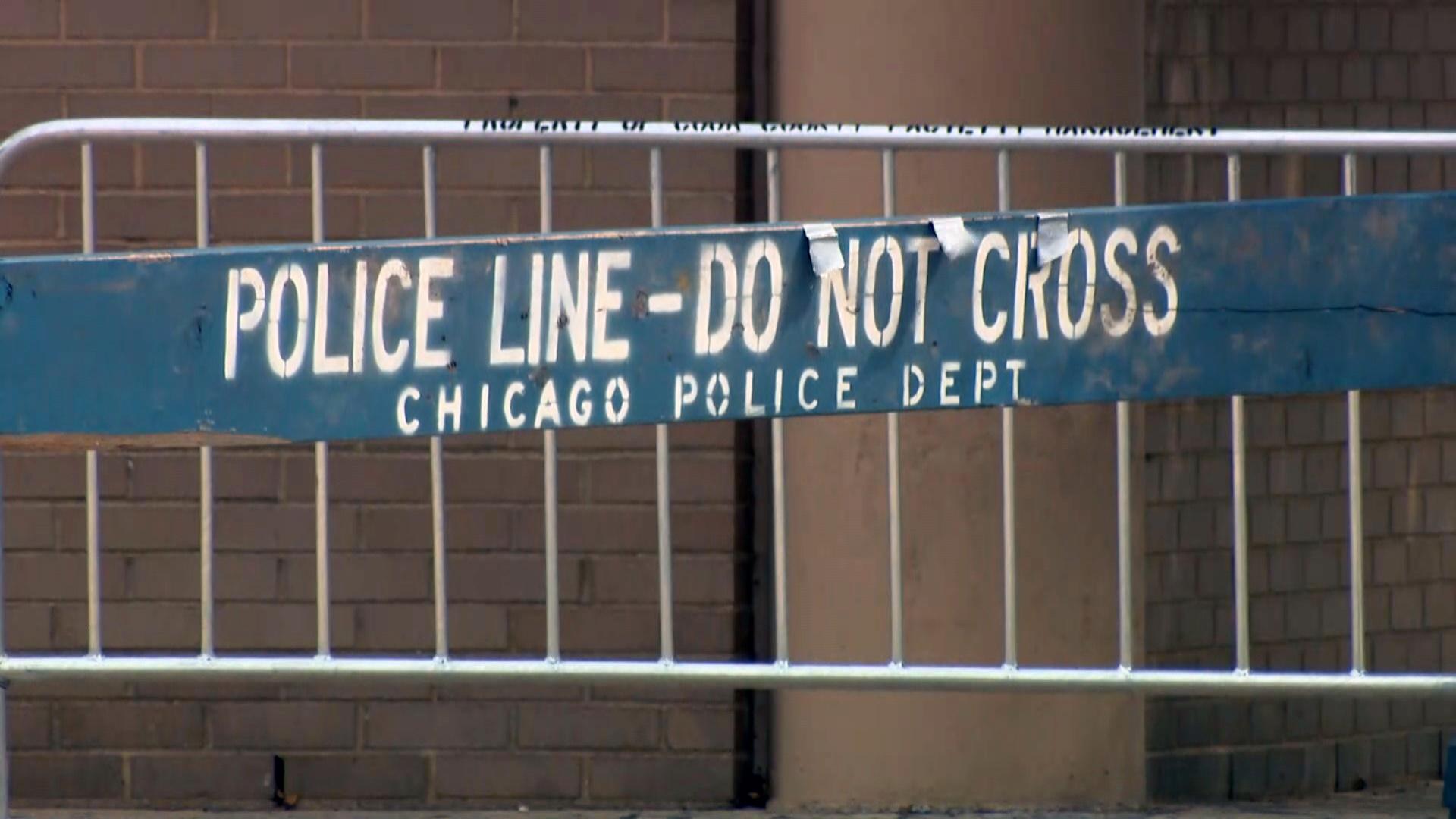 A file photo shows a crime scene blocked off by the Chicago Police Department. (WTTW News)
Three men were killed and one was injured after a car crashed into a group of people who spilled out of South Shore's Jeffery Pub early Sunday morning, according to Chicago police.
The incident occurred around 5 a.m. in the 7000 block of South Jeffrey Boulevard, police said.
Chief of Detectives Brendan Deenihan provided an update at a news conference Monday, where he confirmed that the car used to hit and kill the three men had been recovered four blocks from the pub.
Now police are asking for help tracking down the driver. "You can't charge a car with a crime. We need to know who the driver was," Deenihan said. "We know that people out there know that (identity)." 
Deenihan called a video of the crash, which has been circulating on social media, "pretty horrific."
Judging from the footage, the crash seems to have been intentional, he said. 
"It appears there was an argument inside that establishment (the Jeffery Pub) that spills out onto the street and that there's an ongoing altercation. And then you can see that this individual gets into the car and commits this horrific act," Deenihan said.
Though Jeffery Pub is a well-established gay bar, the investigation is not being treated as a hate crime at the moment, he said, but that could change once more witnesses come forward and a suspect is in custody.
"We have a lot of work to do still," Deenihan said of the active and ongoing investigation.
Anyone with information about the incident should call detectives at 312-747-8380 or leave an anonymous tip at cpdtip.com, police said.
The sedan was traveling southbound when it hit the men Sunday. Three of the men were transported to University of Chicago Medical Center where they were pronounced dead, and the fourth man was taken to Stroger Hospital, police said. His condition was not given.
The Cook County Medical Examiner's Office has identified two of those killed as Devonta Vivetter, 27, from Chicago, and Donald Huey, 25, from South Holland. The third victim has not been named pending notification of family.
The Jeffery Pub mourned the victims on social media, posting: "A very unfortunate tragic event occurred early this morning after closing.... Our hearts (are) heavy this morning that such a tragic event has occurred. And to those that lost a loved one or friend we stand with you."
This article originally published August 14 and has been updated.
---