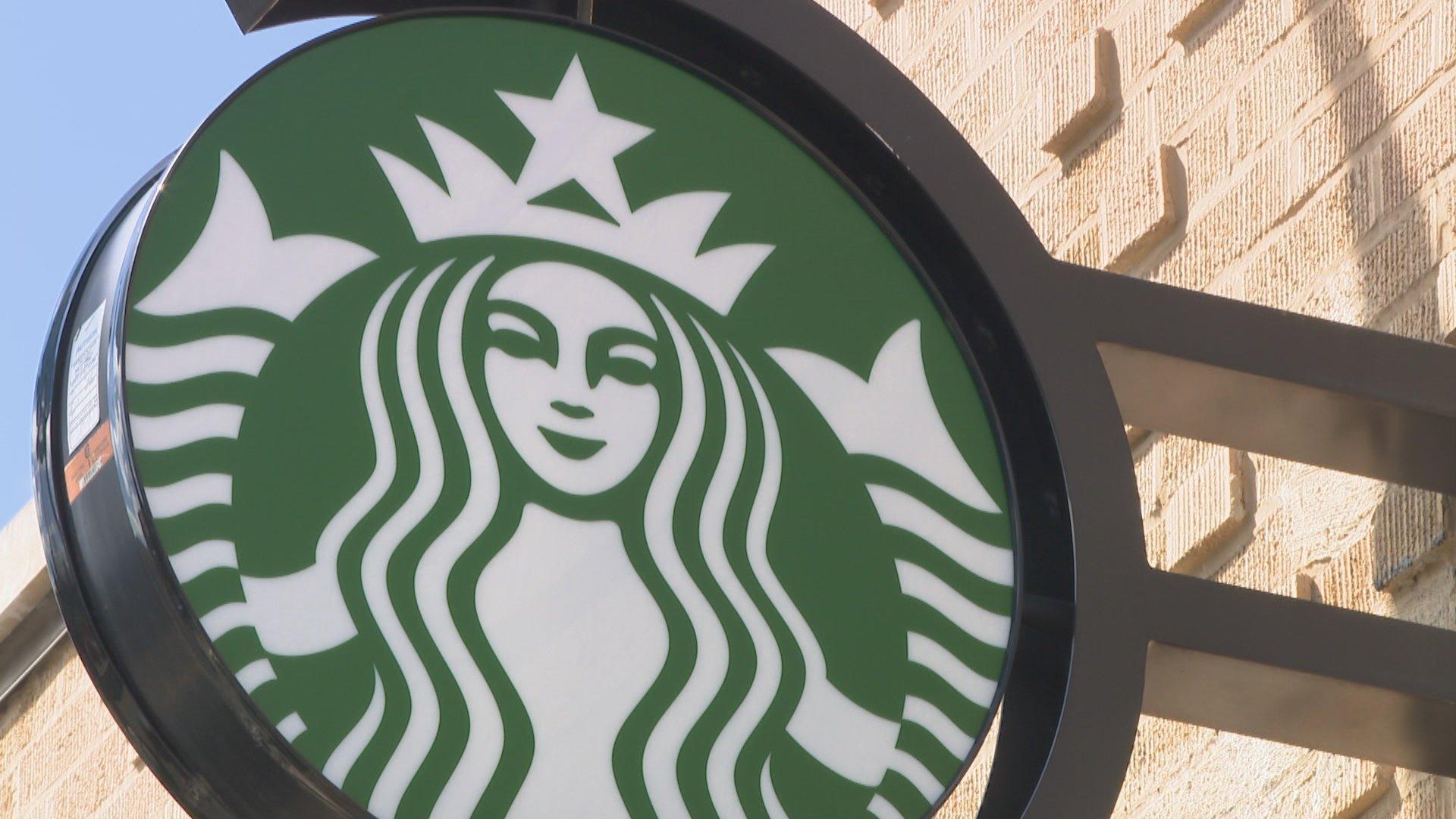 (WTTW News)
Employees at a Far North Side Starbucks voted 4-3 in favor of unionizing, according to election results shared by organizers Thursday.
The coffee shop, located at Lincoln and Jersey avenues on the border of North Park and West Ridge, is located in the Lincoln Village shopping center. It's now the sixth Chicago-area Starbucks to vote for unionization – and among more than 200 around the nation to unionize so far.
"I am elated," said employee Sean Plotts. "I'm very excited to get on with the work that we are bettering the store with."
The Lincoln Village Starbucks joins two locations in Edgewater and one each in Bucktown, Hyde Park and northwest suburban Cary that have unionized. Workers at another Edgewater Starbucks coffee shop expect results from their union elections next week. Votes to unionize have failed at Starbucks locations in Logan Square, La Grange and downtown.
Organizers say more than 300 Starbucks locations around the country have filed for union elections, and have successfully unionized in more than 80% of votes.
Plotts says he's been with Starbucks for about six years, and has been at the Lincoln Village location for more than a year. He says the cafe has gone long periods without a manager, and for a time had an interim manager who was "not great for the mental health of the store."
"That coupled with the national hours cuts that brought labor down to very minimal levels, all while expecting us to maintain the business that we do at the store, and inflation, and the lack of pay increases, and, and, and," Plotts said. "We weren't receiving the support we needed from Starbucks as a company, so we needed to look elsewhere to get the support we needed."
Around the U.S., organizers have accused the company of an array of union-busting tactics, including illegally firing more than 70 employees involved in the unionization effort.
In the Chicago area and Peoria, workers have filed nine unfair labor practice cases against the coffee giant this year.
According to National Labor Relations Board documents obtained by WTTW News, the claims include unfairly disciplining employees who backed organizing efforts, threatening retaliation against pro-union workers and forbidding staffers from discussing terms and conditions of their employment.
The charges also say a company leader promised benefits to an employee if they didn't support a union, improperly interrogated employees and suggested that a pro-union worker should simply quit if they "hate" Starbucks. Another claim says the company "(engaged) in surveillance of known union supporters."
"As we have said previously, we believe these claims are false and will be prepared to defend our case," a Starbucks spokesperson previously told WTTW News.
Plotts says he and his colleagues faced some of the anti-union techniques the company has used at other locations: "one-on-one meetings that were cloaked as it being about development or a partner's role in a store that morphed into it being an anti-union talk. We had a captive audience meeting in the beginning of July that was an hour and a half of anti-union talk."
Despite the pushback, he says the organizing paid off.
"It is worth the effort and the time it takes, because it is taking steps to be able to represent yourself in a way that you cannot presently," Plotts said.
Contact Nick Blumberg: [email protected] | (773) 509-5434 | @ndblumberg
---