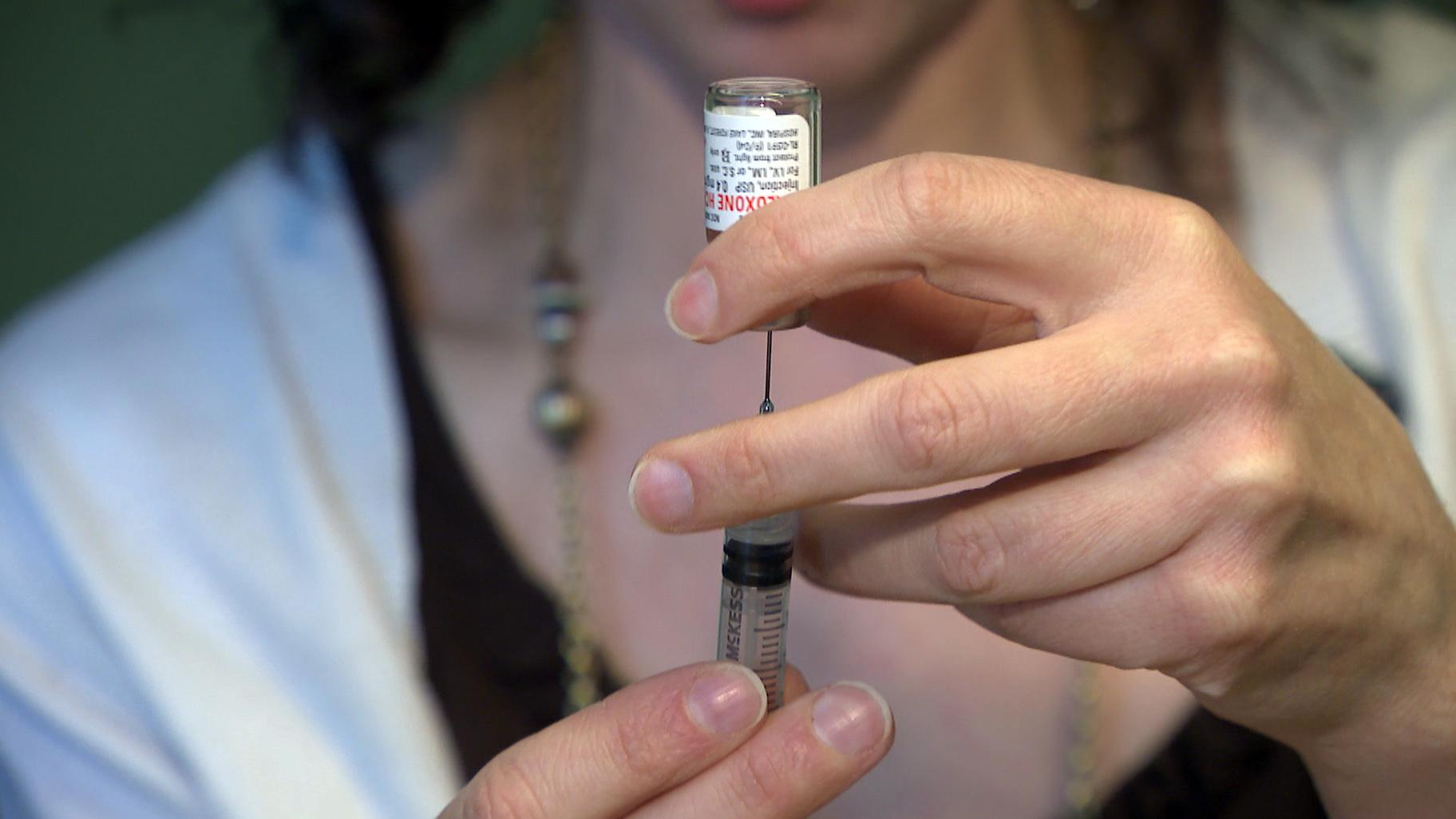 (WTTW News)
Illinois officials Friday unveiled their plans to use the $760 million they expect to get from the settlement of lawsuits against nation's three biggest drug distribution companies and the drugmaker Johnson & Johnson to fund recovery and treatment programs throughout the state.
The agreement will send $26 billion to state and local governments across the nation, and blocks Johnson & Johnson from manufacturing opioids for at least a decade. The three distribution companies — AmerisourceBergen, Cardinal Health and McKesson — agreed to share prescribing information under a new system intended to stop the pills from being overprescribed and abused.
The agreement represents the second largest national settlement in U.S. history, dwarfed only by the agreements with tobacco firms reached in the 1990s. Governments must spend the settlement funds to help those suffering from the opioid crisis, according to the terms of the agreement.
Pritzker announced he would sign an executive order to create the Office of Opioid Settlement Administration as part of the Illinois Department of Human Services to spend the funds during the next 18 years. The office's appointed administrator will be charged with spending the funds as called for in the State Overdose Action Plan and ensure they are "used equitably to fund recovery and treatment programs in the counties and municipalities with the most urgent need."
"Everyone's life is worth saving, and this administration will leave no stone unturned as we work to bring the opioid epidemic to an end," Pritzker said.
The governor's action also creates an advisory committee to make recommendations on how the settlement funds should be spent "to support critical recovery and treatment programs throughout the state." That board will be led by the state's chief behavioral health officer and made up of state and local appointees, officials said.
State Rep. La Shawn Ford, D-Chicago, said he will serve on that committee "to help save lives in Illinois from preventable fatal overdoses."
More than 74,000 Illinois residents have an Opioid Use Disorder, and nearly 400,000 misuse prescription opiates, Ford said in a statement released by the governor's office. 
Ford pegged the total economic and social cost of Opioid Use Disorders and fatal opioid overdoses in Illinois at $41 billion.
Cook County recorded 1,920 opioid-related deaths in 2021, up 4% from 2020, according to data from the Cook County Medical Examiner's Office.
Contact Heather Cherone: @HeatherCherone | (773) 569-1863 | [email protected]
---