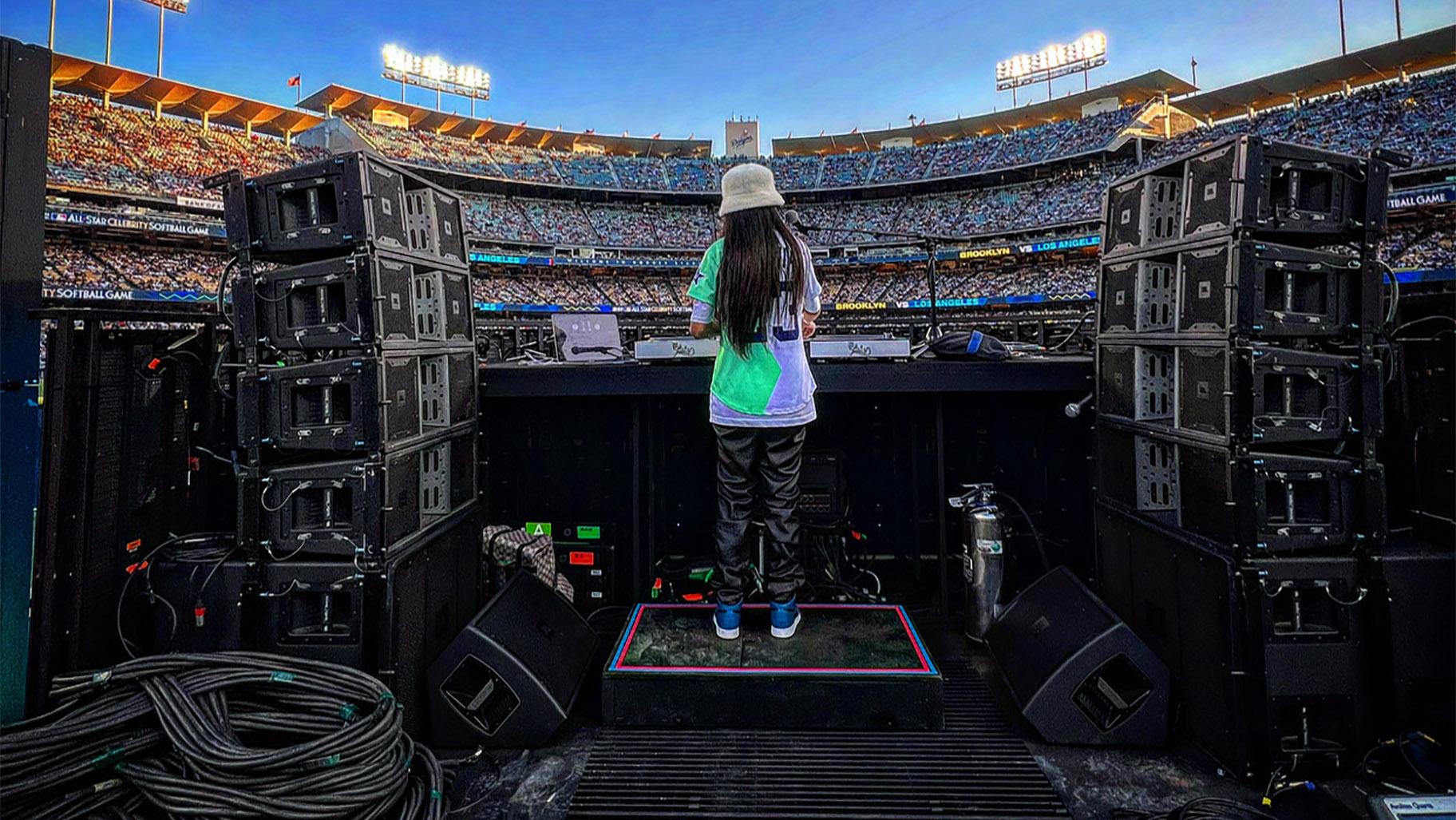 (Courtesy DJ Livia)
From homelessness to house parties to the major leagues. From Berwyn to Hollywood. DJ Livia has a life full of experiences and has worked with an impressive list of celebrities despite being only 15 years old.
Her summer vacation this year kicked off when she shared the stage with Snoop Dogg and Ice Cube. Then she was named the official DJ at this year's MLB's All-Star Celebrity Softball Game.
"Everybody showed me love," she said. "I just embrace the moment."
DJ Livia, aka Olivia Borjas, has been scratching records on turntables since she was 5 years old. She was fascinated by discs and needles as the youngest member in her family's breakdancing group, The Monster Kids, when she went by B-Girl Professional.
Under the mentorship of their parents, Henry and Saidy, Olivia and her five older siblings started performing together in public parks in Berwyn. They moved to the area after months of living without a home in the aftermath of the 2007 economic recession.
Henry Borjas said he and his wife lost their jobs and home in Chicago in 2009. The family lived in their vehicle for a few months until they were able to secure housing through a charity. That's when his children came across a VHS tape of him breakdancing, and they got the idea to form The Monster Kids.
Borjas said the group had fans in Berwyn where kids and parents alike would sign up for his breakdancing classes facilitated by the local park district.
The family act was invited to perform on national television shows such as "America's Got Talent" and Steve Harvey's talk show. But 5-year-old Olivia was more interested in the music than in the dance performances and insisted that her father teach her how to DJ. Soon, she learned how to cross fade and scratch records on his turntables.
"She just fell in love with it like it was a brand-new toy," said Henry Borjas, "little girls came with Barbies, but for her, most turntables were just like ice cream."
Chicago music and old-school hip-hop provided the backdrop to DJ Livia's musical education. Her father taught her the ABCs of DJing based on the works of Jam Master Jay and Kid Capri, but the sounds of her hometown represented in artists like Kanye West and Chance the Rapper were also influential to her jockeying style as a hip-hop DJ.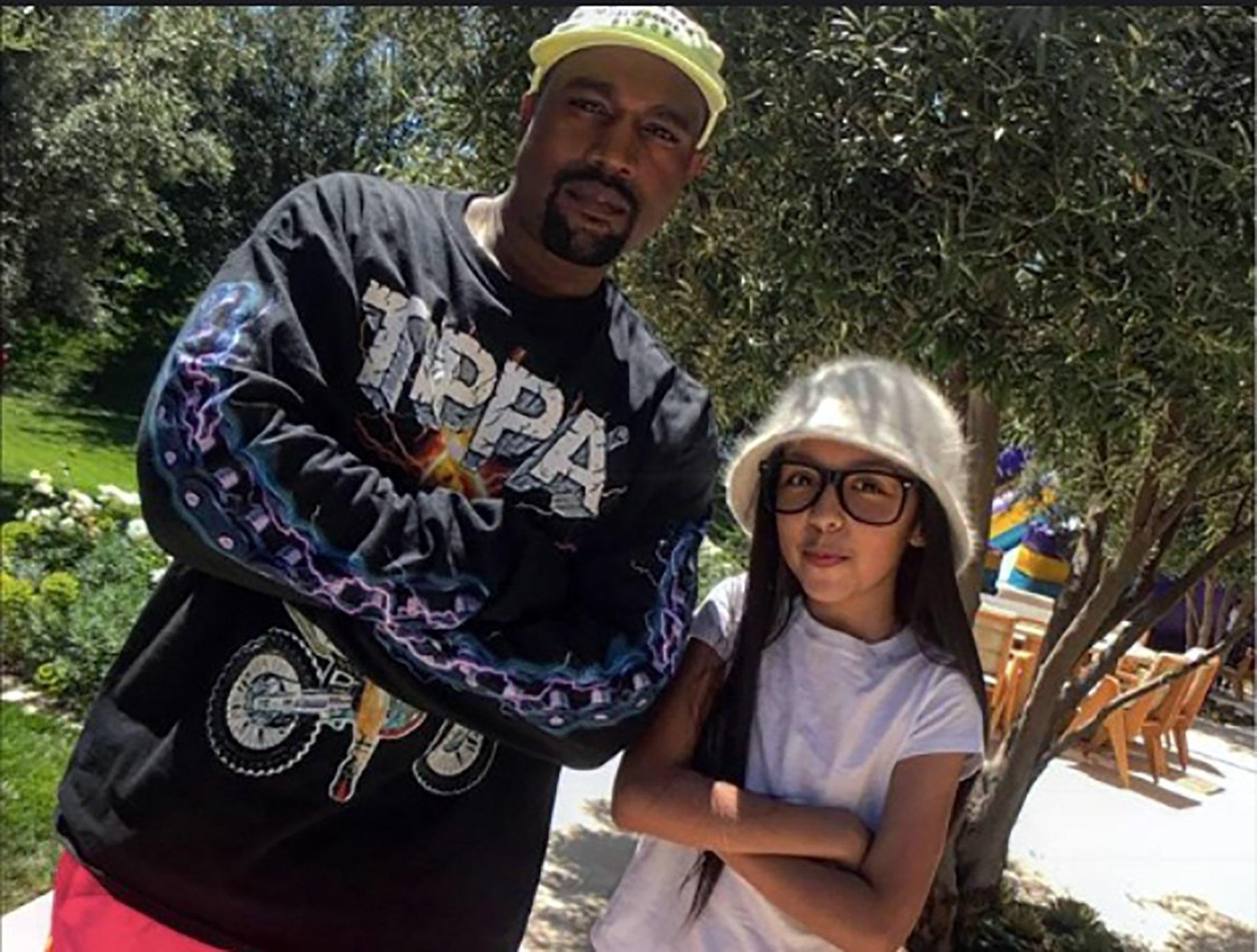 (Courtesy DJ Livia)
She appeared on Ellen DeGeneres' show in 2016. DeGeneres adopted her as one of the faces of Ellen's GapKids campaign.
That's when the family moved to California to work on Olivia's career. Since then, she's worked with hip-hop stars such as Rick Ross and DJ Khaled, and performed at private events for celebrities including Kim Kardashian and Shaquille O'Neal.
Despite leaving Chicago, Olivia and her family still want to find ways to give back to the city where their success started. One of their main goals is to help the school that she and her siblings attended to eventually build their own musical facility where kids can pursue their artistic passions.
"Music means everything to me," said DJ Livia, "and me as DJ getting to share that gift around the world is just the best feeling ever."
DJ Livia will perform with Mexican band Grupo Firme at the SeatGeek Stadium in suburban Bridgeview on July 30.
---