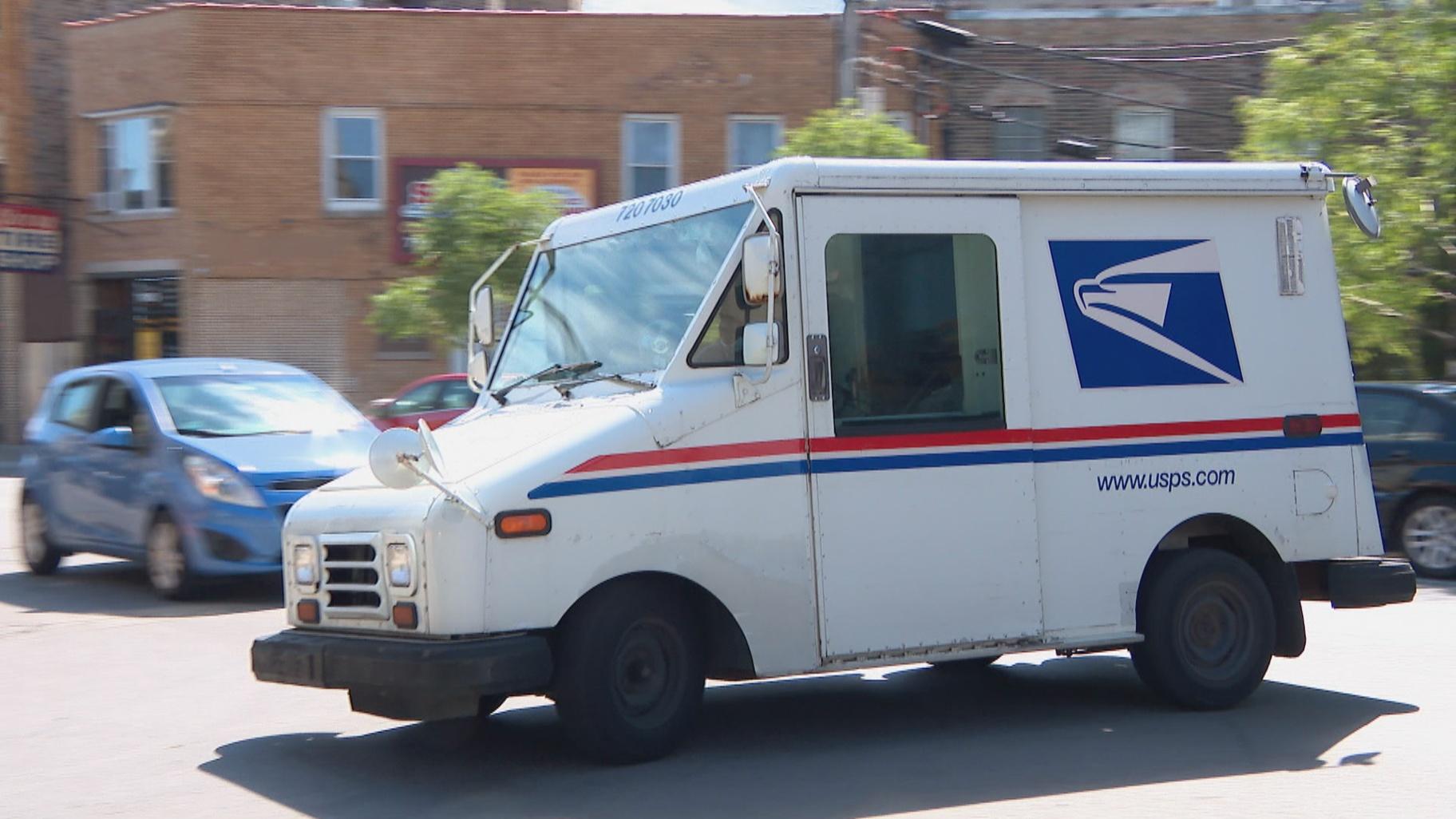 (WTTW News)
A Chicago husband and wife are among a half-dozen postal employees who allegedly applied fraudulently for various government loans and aid during the height of the COVID-19 pandemic.
Louis Lay Jr., 32, and his 34-year-old wife Erica Beck were each held on $20,000 D-bonds during a hearing Friday, a day after Illinois Attorney General Kwame Raoul announced an indictment that included dozens of charges filed against six current or former postal workers.
"Thieves who intentionally took advantage of the situation to steal money from the government also slowed the processing of legitimate claims," Raoul said in a statement. "I am committed to continued collaborations through the Task Force on Unemployment Insurance Benefits Fraud to ensure individuals are held accountable for their actions at a time when many Americans desperately needed assistance."
Lay and Beck must post $2,000 to be released from custody.
Also charged are: 30-year-old Davonte Kendall, 27-year-old Bria Taylor, 29-year-old Imani Butler and 28-year-old Raven Daniel. Raoul filed more than 65 felony counts, including theft by deception, state benefits fraud, loan fraud, wire fraud and forgery.
All six defendants are accused of fraudulently seeking loans through the Small Business Administration for businesses that didn't exist. Four of the defendants are also charged with applying for fraudulent state unemployment insurance benefits while they were still employed by the U.S. Postal Service.
Lay and Beck, specifically, also stand accused of running a scheme to steal $25,000 in economic impact payments from South Shore residents in Chicago.
During Friday's hearing, Raoul's office alleged Lay had taken money from the post office where he worked — including a gas card that was not intended for personal use — and stole economic impact payment checks from mailboxes along his route and deposited them into a checking account he shared with Beck.
Beck allegedly received unemployment benefits and loans for a business she didn't own. In total, they are alleged to have stolen approximately $88,000.
The charges came after the Postal Service's Office of the Inspector General learned some USPS employees were potentially receiving paychecks while drawing unemployment insurance benefits. That led to a joint state and federal investigation that included the Illinois Department of Employment Security, the U.S. Department of Labor, the Department of the Treasury, the U.S. Postal Inspection Service and the FBI.
"Unemployment programs exist to support our residents in times of extreme need, not to line the pockets of a select few with ill-gotten profits," Emmerson Buie, Jr., special agent-in-charge at the FBI's Chicago Division, said in a statement. "This week's charges are the first, but certainly not the last as we continue to work with our law enforcement and prosecutorial partners to safeguard public funds."
Lay and Beck are due back in court for a hearing July 7.
Contact Matt Masterson: @ByMattMasterson | [email protected] | (773) 509-5431
---