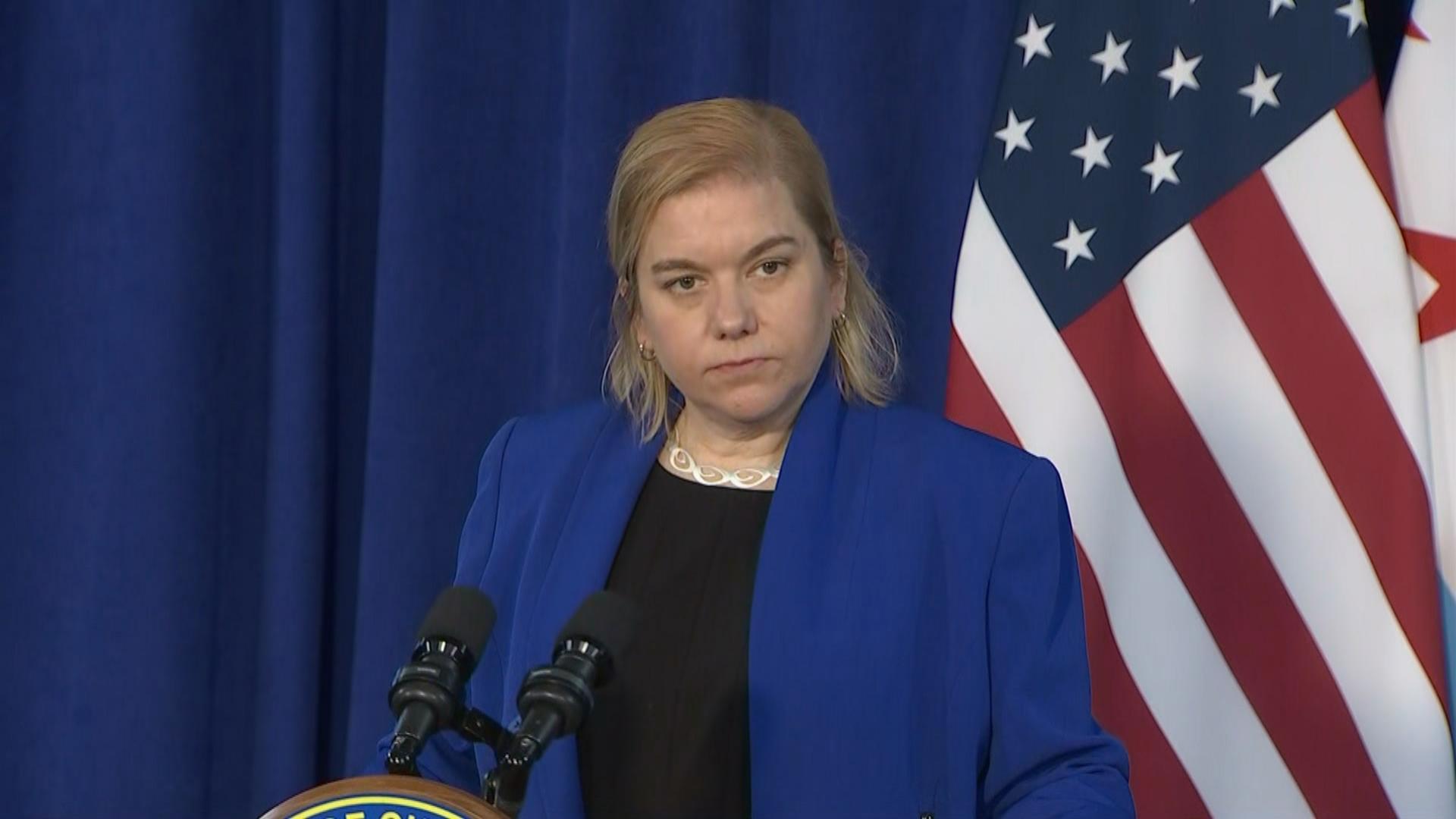 Chicago Department of Public Health Commissioner Dr. Allison Arwady speaks Thursday, May 26, 2022. (WTTW News)
More than 100 cases of monkeypox have been reported globally, including in North America, as the rare disease appears to be spreading among people who haven't traveled to Africa, where it is endemic.
Typically, the virus, which originates in wild animals like rodents and primates, is spread to people via infected animals, with most cases occurring in central and west Africa.
No cases have been reported in Chicago or Illinois, but health officials are monitoring the situation.
"The reason we're watching it closely is because (monkeypox is) showing up a little bit differently, and we want to make sure that we understand it," Chicago Department of Public Health Commissioner Dr. Allison Arwady said at an unrelated Thursday morning press conference. "It is rare but it is potentially serious."
Monkeypox belongs to the same virus family as smallpox and can cause fever, body aches, chills and fatigue. People with a serious monkeypox infection may develop a rash and lesions on the face and hands that can spread to other body parts.
Earlier this week, a top adviser to the World Health Organization posited the virus was likely spread after sexual activity at two recent raves in Europe.
While more cases have been seen among gay, bisexual and men who have sex with men, "we have seen cases in others," Arwady said. "It is not just in that population."
The virus is spread through contact with bodily fluid and close contact with a sick person, their clothing or bedsheets, according to officials.
Arwady urged anyone who has symptoms or develops an unusual rash to see a doctor, who can test for monkeypox and provide treatment, including smallpox vaccines which are affective against monkeypox.
Arwady said she "wouldn't be surprised" if cases occur locally but stressed "at this point it has not been an explosive kind of outbreak."
The Associated Press contributed.
Contact Kristen Thometz: @kristenthometz | (773) 509-5452 |  [email protected]
---