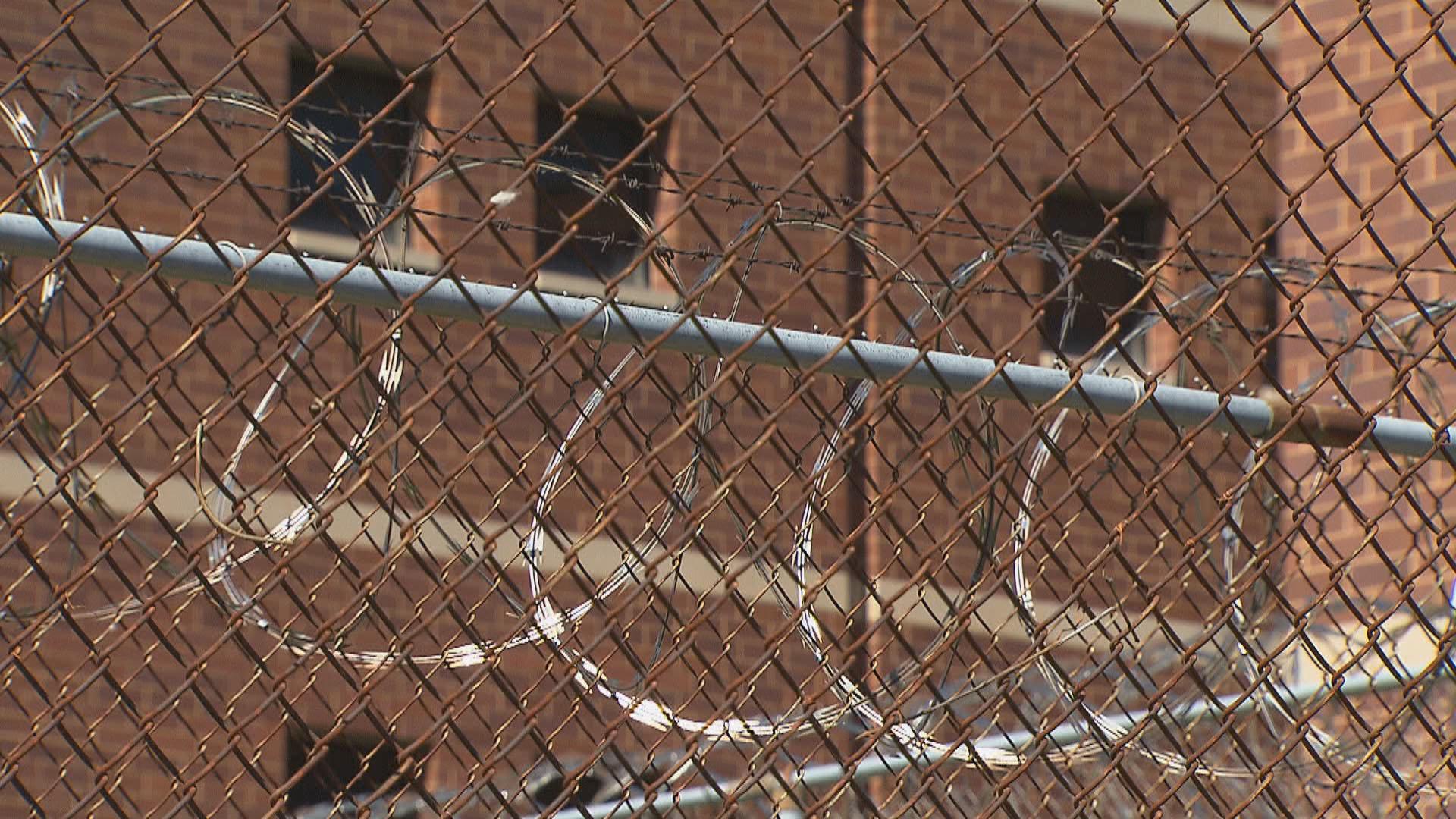 (WTTW News)
After allegedly striking a man in the head 20 to 30 times with a hammer, a Chicago man dragged the victim down three flights and left him outside "as if [he] was trash," Cook County prosecutors said Tuesday.
Gregory Stamps, 31, has been charged with first-degree murder in the Sunday morning killing of 42-year-old David Castile at an Englewood apartment. Stamps, who appeared in court for a hearing Tuesday afternoon, was ordered held without bail.
Stamps allegedly told police he acted in self-defense after Castile tried to rape him, but Assistant State's Attorney James Murphy said the evidence told a different story.
"He doesn't call 911, what he does is he tries to get rid of the body," Murphy said Tuesday. "He takes the victim who is naked, drags him out of that third-floor apartment, down three flights of stairs, through the hallway out to the back, drags him all the way to that back dumpster and leaves him there as if the victim was trash … that is not the actions of somebody who is acting in self-defense."
According to Murphy, Stamps and Castile met Saturday night at a club before they drove back to Stamps' apartment in the 7100 block of South Lowe Avenue.
At some point during the night, the men were in the apartment's bedroom when Stamps grabbed a hammer and repeatedly struck Castile in the head, Murphy said. He then allegedly dragged Castile — who was still alive — down the stairs and left him in an alley outside.
A short time later, a neighbor in the apartment complex contacted police after he saw a trail of blood in the building. Officers on scene located Castile suffering from "severe head trauma," Murphy said, and attempted to render aid, but he later died.
Inside the building, police found a blood-covered Stamps, who initially attempted to explain away the blood by claiming he had fallen down the stairs, according to Murphy.
As officers then began to detain Stamps, he allegedly stated "I'm [going to] be honest, he was just trying to rape me" and admitted that he had hit Castile with the hammer, later adding that he "hoped (Castile) is dead."
During Tuesday's hearing, Murphy noted that Stamps had sustained no injuries himself, never called 911 to report the alleged rape and had been attempting to get rid of Castile's body before his arrest. He added that an autopsy revealed Castile has 20-30 "skull defects" as well as defensive wounds on his hands and arms.
"That's 20 to 30 shots to the head that this defendant gave over and over and over again with that hammer," Murphy said. "That is not self-defense, that is first-degree murder."
Stamps also has a previous conviction for attempted murder from a domestic stabbing in 2013 in which he initially indicated he had acted in self-defense — a case Murphy described as "eerily similar" to Castile's murder. He remains on parole from that conviction.
Stamps is due back in court for a hearing May 16.
Contact Matt Masterson: @ByMattMasterson | [email protected] | (773) 509-5431
---