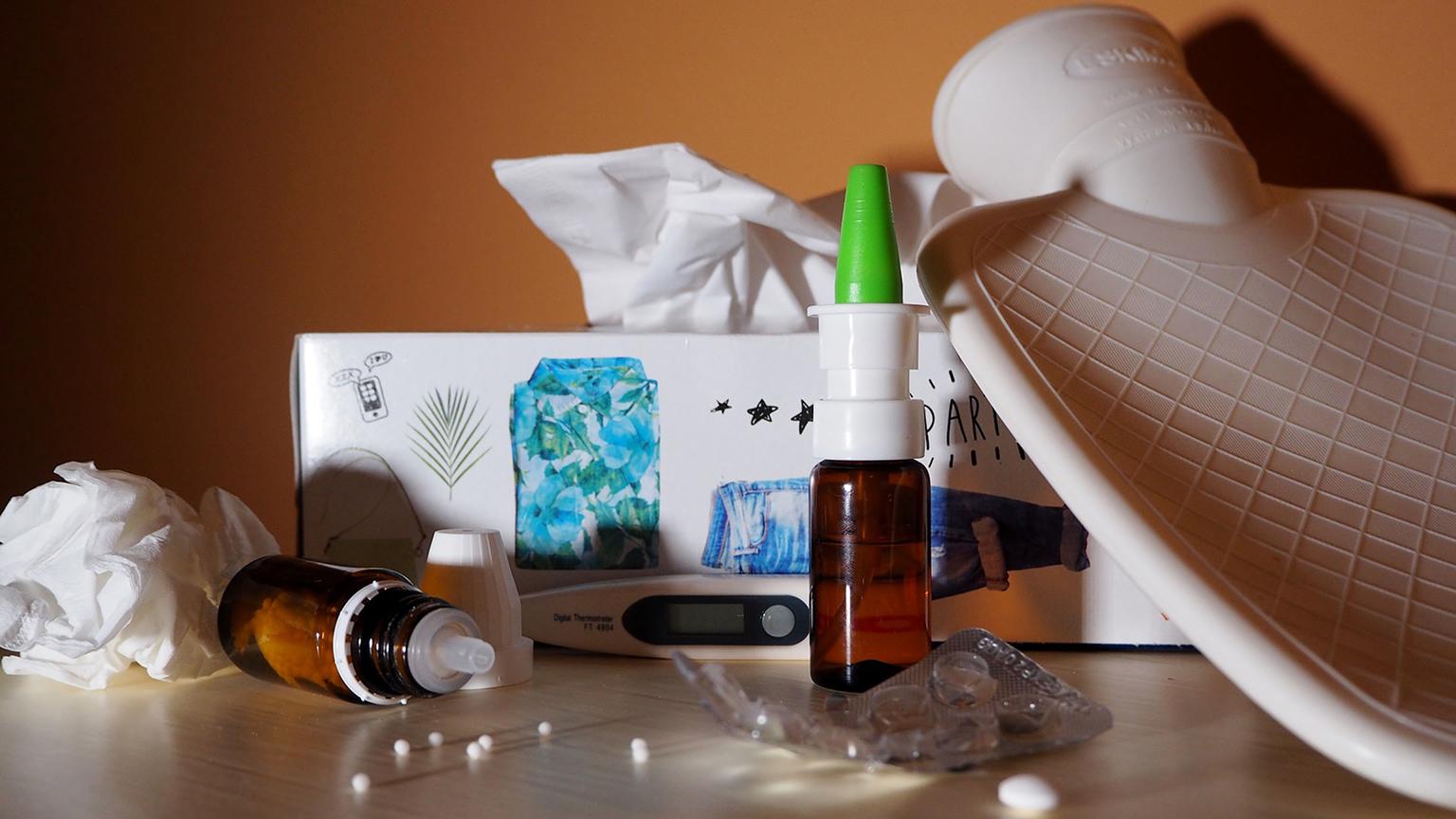 (flockine / Pixabay)
Budding plants and blooming trees signal the return of spring, triggering congestion, coughing and sneezing for the millions of seasonal allergy sufferers.
With COVID-19 still circulating across the country and the state, how can you tell if your stuffy nose is just a case of hay fever and not something more?
Dr. Michael Lin, an infectious disease specialist at Rush University Medical Center, says cough, congestion and a runny nose are the most common symptoms shared by both seasonal allergies and COVID-19.
Fatigue, headaches and shortness of breath can also occur with either, but the latter occurs more often with COVID-19 than seasonal allergies, according to Lin. Itchy or watery eyes and sneezing are common seasonal allergy symptoms and not typically associated with COVID-19.
"The top three symptoms that point toward COVID-19 are fevers and chills, muscle or body aches, and the new loss of taste or smell," Lin said. While sudden loss of taste or smell can occur with other respiratory viruses and the flu, those symptoms "raise a red flag it could be COVID-19, especially since the virus is circulating in the community."
Newer COVID-19 variants like omicron and its subvariant BA.2 tend to cause milder symptoms than the original strain, which means people may not experience a sudden loss of taste or smell – hallmark symptoms associated with the virus.
"Not everyone will have a loss of taste or smell – that occurs in a fraction of people," Lin said. "I think people need to understand that there's a whole range of symptoms with COVID-19 and seasonal allergies. You have to use your judgment to some extent."
To better gauge the likelihood someone has COVID-19 versus seasonal allergies, Lin says people should consider whether they've been recently exposed to the virus and how much of the virus is circulating in their community.
"If you were recently exposed to someone who had COVID, that should raise a higher suspicion for symptoms that are ambiguous," he said. "The higher prevalence of COVID-19 in a community, the more likely your symptoms could be COVID."  
When in doubt, take a COVID-19 test.
"I encourage people to do a test. Having rapid at-home tests these days are convenient ways to test yourself and to get an answer quickly," Lin said, adding people should take a PCR test if their symptoms persist or get worse.
"If there's any doubt, especially if you're working with people who are vulnerable, it makes sense to avoid going to work or school if you're very unsure and symptomatic," he said. "We're still at a time where there is COVID in the community, and there's a slight uptick. We want to prevent transmission, especially now as masking becomes less common."
In addition to testing, Lin advises people who are experiencing symptoms to wear a face mask to prevent infecting others as public health officials also see a rise in other respiratory viruses.
"There's been a small uptick in flu and other non-COVID respiratory viruses," he said. "Even if you test negative for COVID, if you have symptoms that look like COVID, it could be some other respiratory virus like the flu. So err on the side of staying home."
Contact Kristen Thometz: @kristenthometz | (773) 509-5452 |  [email protected]
---