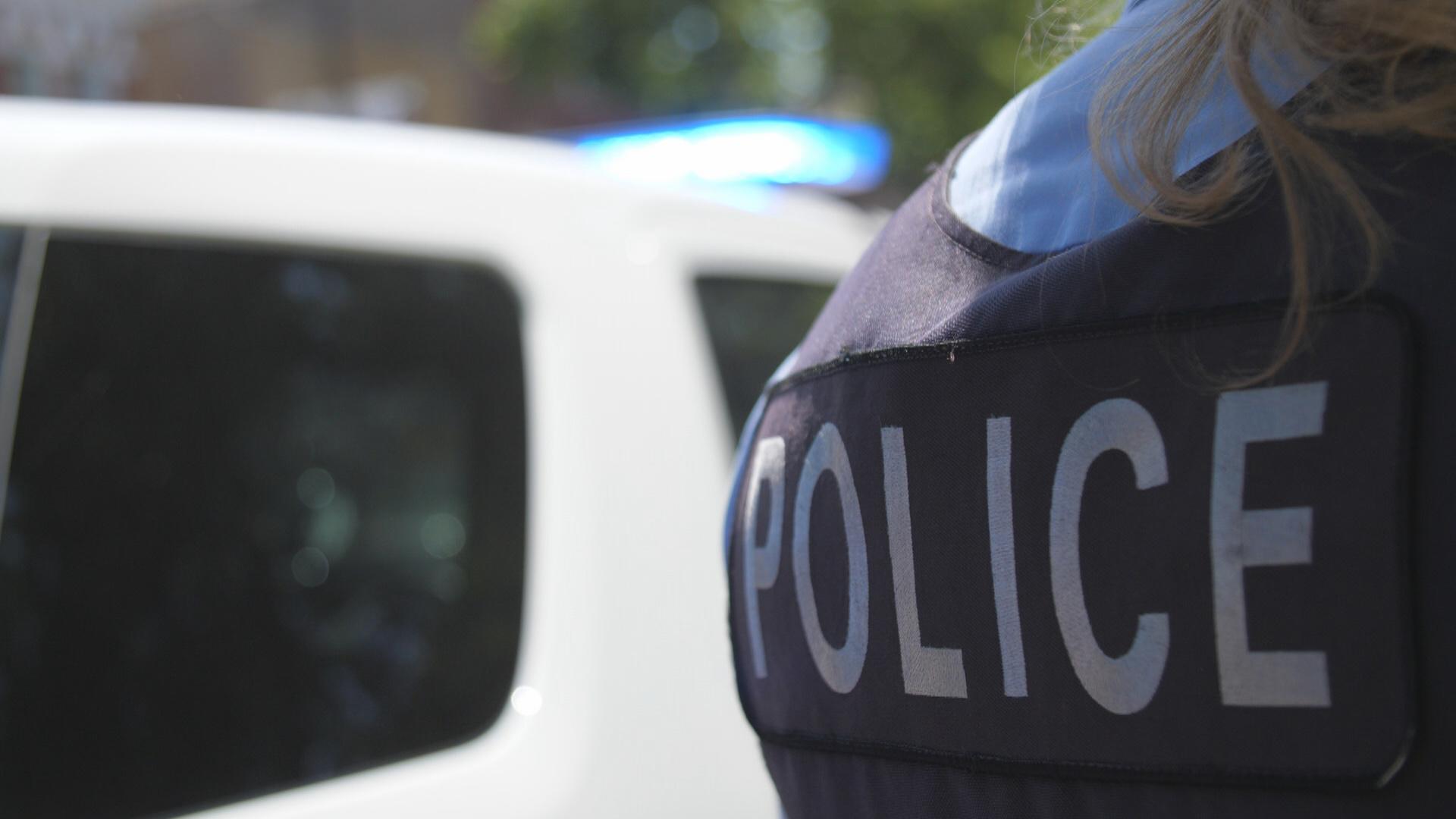 (WTTW News)
Following an argument over a drug transaction, a Glen Ellyn resident allegedly said "I'm warning you" numerous times before he walked to his car, retrieved a handgun and fatally shot another man in broad daylight in Humboldt Park last month.
Pretice Phillips, 46, was held without bail following a hearing Friday after he was charged with one count of first-degree murder in the March shooting death of 32-year-old Kevin Change.
According to Assistant State's Attorney James Murphy, several surveillance cameras captured Phillips, Change and others standing outside near 845 North St. Louis Avenue just before 2 p.m. March 17.
The two men got into an argument over narcotics sales, Murphy said, and Phillips could be heard on one surveillance video saying "I'm warning you" to Change at least eight times.
Phillips then allegedly walked to the passenger side door of his white Acura SUV, opened it and reached in, saying "I'm warning you right now." According to Murphy, Phillips then grabbed a gun from inside the vehicle and said "I just told you," before he began shooting multiple times at Change.
Change was struck and fell to the ground, and as Phillips walked around the front of his SUV to the driver's side, he allegedly fired another shot into Change. According to Murphy, Phillips then opened the driver's door and fired one last shot "just for good measure," before he got inside and drove away.
"You can hear the argument over narcotics sales, you can hear the defendant repeatedly saying that he was warning (Change) over and over and over again," Murphy said during a hearing Friday. "And you see him casually walk over to the passenger side, open the door, grab the gun and start gunning down the victim at approximately just before 2 p.m. on a city street in Chicago.
Phillips' cellphone records placed him at the scene of the shooting at the time it happened, according to Murphy, who also alleged that Phillips used that same phone to call an automated parole check-in line about 90 minutes after the shooting.
At the time of Change's killing, Phillips was on parole following a previous armed habitual criminal conviction, and his parole officer was able to identify him in multiple still photos from the shooting, Murphy said.
During Friday's hearing, Phillips' defense attorney William Murphy claimed that witnesses on scene have stated Change was also carrying a handgun, which may have been picked up by someone else after he was shot.
James Murphy, however, disputed that claim.
"There is no gun," he said, reiterating that there were multiple angles of the incident from multiple cameras, which captured both Phillips and Change. "You can clearly see that there is no gun. This is anger on the part of this defendant as he says over and over … 'I'm warning you, I'm warning you, I'm warning you.'"
Phillips is due back in court for a hearing May 4.
Contact Matt Masterson: @ByMattMasterson | [email protected] | (773) 509-5431
---