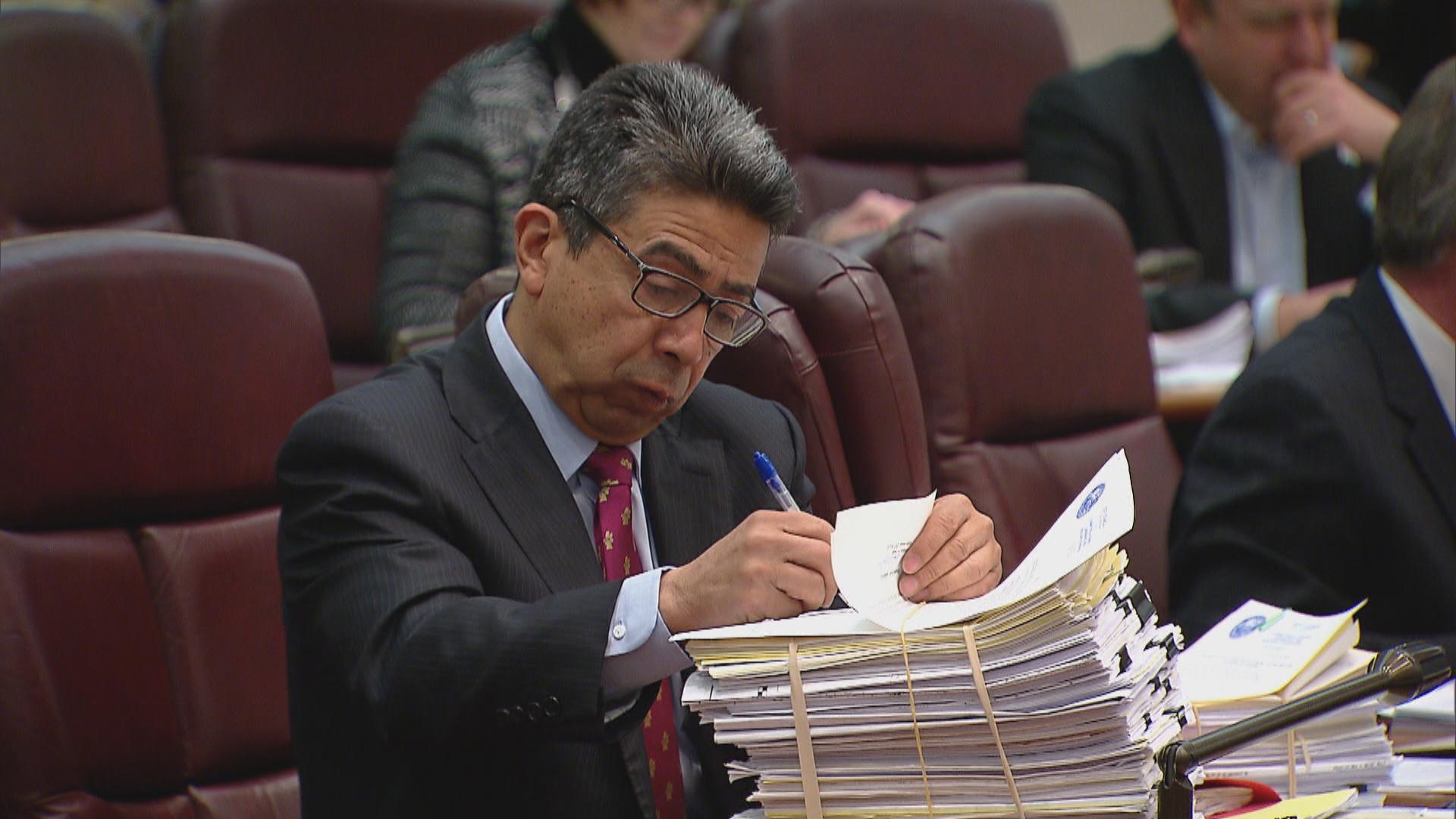 Ald. Danny Solis (Chicago Tonight file photo)
Disgraced former Ald. Danny Solis demanded campaign contributions from a company that needed his support to win special permission from the powerful City Council committee he led in order to build an apartment on land once occupied by a restaurant, according to court records made public Tuesday.
Solis is scheduled to be arraigned on one charge of bribery Wednesday morning by Judge Andrea Wood. But Solis will not be facing down the prospect of a long prison sentence if convicted. 
The deferred prosecution agreement released Tuesday calls for the single criminal charge he is facing to be dismissed in three years — in return for the "substantial assistance" that the once-powerful official is providing to federal officials attempting to convict former House Speaker Michael Madigan and Ald. Ed Burke (14th Ward) of corruption.
Solis signed the eight-page agreement on Dec. 26, 2018, exactly one month after telling WTTW News he would not run for re-election and leave the Chicago City Council after 23 years. It would be more than three years before members of the public — and the voters who elected him to represent them for more than two decades — learned the terms of his agreement with the U.S. Attorney's Office, which required him to end his career of public service.
However, the fact that Solis flipped and agreed to help investigators probe Burke would not be secret for long.
On Jan. 23, 2019, the Chicago Sun-Times reported Solis agreed to secretly record Burke after Solis was accused by federal agents of accepting sex acts, Viagra, free weekend use of an Indiana farm once owned by Oprah Winfrey and a steady stream of campaign contributions in return for City Council actions.
At the time federal officials allege Solis and Burke were both taking bribes, the two alderpeople were among the most powerful officials at City Hall, with Solis leading the Zoning Committee and Burke controlling the Finance Committee.
Solis admitted taking a total of $15,000 from three executives of an unidentified firm in August and September 2015, shortly before and after he supported the zoning change they requested and shepherded it through the City Council. He also demanded that the executives attend fundraisers for his campaign, and solicit contributions from other people.
Those details match the Michigan Avenue Real Estate Group's efforts in 2015 to win Solis' approval for a $40 million apartment complex on what was once Carmichael's steakhouse, approximately a mile from the United Center, as detailed by the Sun-Times in October 2019.
That development was approved by the Chicago City Council in September 2015, with Solis' support. Such a change would likely have failed to advance to the full City Council without the powerful alderperson's support, since the unwritten tradition of aldermanic prerogative gave Solis a veto over the proposal.
Lisa Noller, Solis' attorney, could not be reached for comment.
Court records make it clear that Solis played a key role in the federal probe of Burke. A 14-count indictment made public in May 2019 alleges Burke repeatedly — and brazenly — used his powerful position at City Hall to force those doing business with the city to hire his private law firm by the Department of Justice.
Burke, who has represented the 14th Ward for 53 years, has pleaded not guilty to charges of racketeering, bribery and extortion. Racketeering charges — usually brought against members of the mob or street gangs — allege a pattern of corruption unknown to its victims.
At the same time, Solis was also recording Madigan, who served as speaker of the Illinois House for 36 years and led the Illinois Democratic Party for 20 years, according to a 22-count indictment made public March 2.
Madigan is charged with participating in a bribery scheme with Commonwealth Edison and illegally steering business to his private property tax law firm amid efforts to turn a vacant piece of land in Chinatown into a commercial development.
Solis played a key role in the discussions of the Chinatown development, according to Madigan's indictment, which also alleges that Madigan suggested to Solis that he could arrange for Gov. J.B. Pritzker to appoint Solis to a state position, and did not have to put anything in writing to get it done.
Pritzker's communications director Emily Bittner said Madigan never approached Pritzker.
"The governor does not recall Michael Madigan ever asking him to consider Danny Solis for any position," Bittner said. "The administration has no record of Solis being recommended by Madigan. In addition, he was never vetted, appointed or hired for any role in the administration."
As long as Solis, 72, compiles with the terms of the agreement made public Tuesday, he is unlikely to spend even one day in jail — and keep his city pension — in return for his extraordinary role in the prosecution of both Burke and Madigan.
Contact Heather Cherone: @HeatherCherone | (773) 569-1863 | [email protected]
---