"Frida painting the portrait of her father," by Gisèle Freund, 1951. (Courtesy of Frida Kahlo & Diego Rivera Archives. Bank of Mexico, Fiduciary in the Diego Rivera and Frida Kahlo Museum Trust).
After touring worldwide for over 10 years and reaching nearly 1 million visitors, Frida Kahlo's personal collection of photos has made it to Chicago's Pilsen neighborhood.
The personal photo collection was rediscovered in the influential Mexican-born artist's home known as La Casa Azul. When Kahlo died in 1954 in her Mexico City home, her husband, Diego Rivera, locked some of her artworks and objects in a room. Fifty years later, that room was unlocked, and hundreds of unpublished photographs were discovered.
This collection was first presented in Mexico City in 2007, revealing intimate parts and relationships in Kahlo's life.
Cesáreo Moreno, Chief Curator, National Museum of Mexican Art, hopes the exhibition, Frida Kahlo, Her Photos, will help people understand the late artist in a different way.
"When someone becomes an icon, their story often gets simplified," Moreno said. "But this exhibit helps explain who she really was."
The exhibition is broken up into six central themes: The Origins; The Blue House; Politics, Revolutions & Diego; Her Broken Body; Frida's Loves & Photography.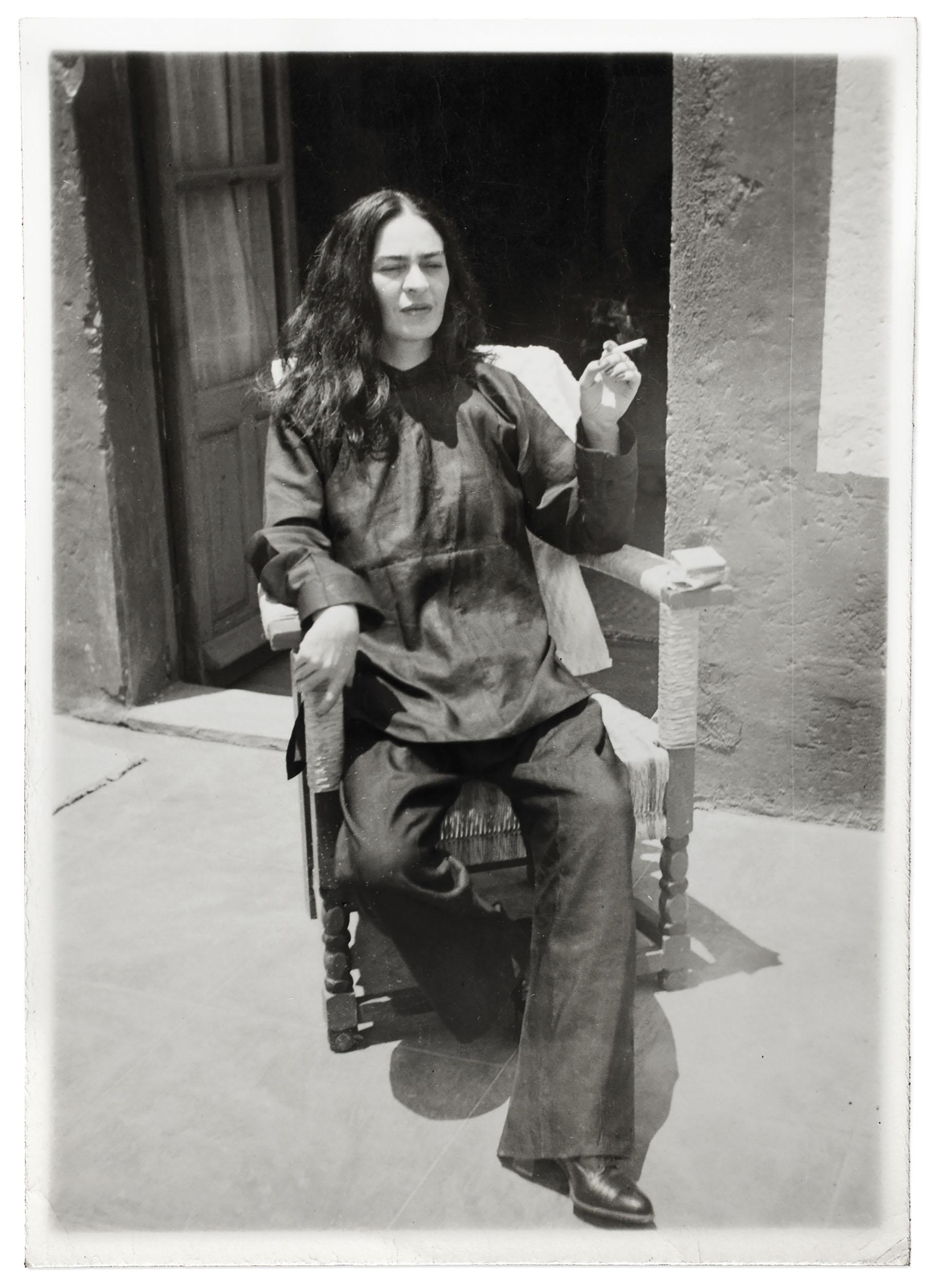 "Frida Kahlo after an operation" by Antonio Kahlo, 1946. (Courtesy of Frida Kahlo & Diego Rivera Archives. Bank of Mexico, Fiduciary in the Diego Rivera and Frida Kahlo Museum Trust).
Photography played an important role in Frida Kahlo's life given that her father, Wilhelm (Guillermo) Kahlo, of German descent, got his start as a photographer in Mexico. Influenced by the photographic portraiture style she learned from her father, self portraits are often seen in her work.
Kahlo has become an icon in both Mexico and the U.S., serving as a bridge between both countries.
Perla Labarthe Álvarez, coordinator of La Casa Azul Museum, attributes part of Kahlo's fame to the ways in which people can relate to her.
"I think that she represents many of the values that we share," Labarthe Álvarez told WTTW News. "She's seen as a very strong woman who always decided what she wanted to do. After her accident, she transformed her circumstances into art, and we also admire that part of her."
In 1925, Kahlo was in a car accident that left her spinal cord damaged. She underwent multiple operations thereafter.
The exhibition will be on display at the National Museum of Mexican Art, free to the public, until August 7.
---