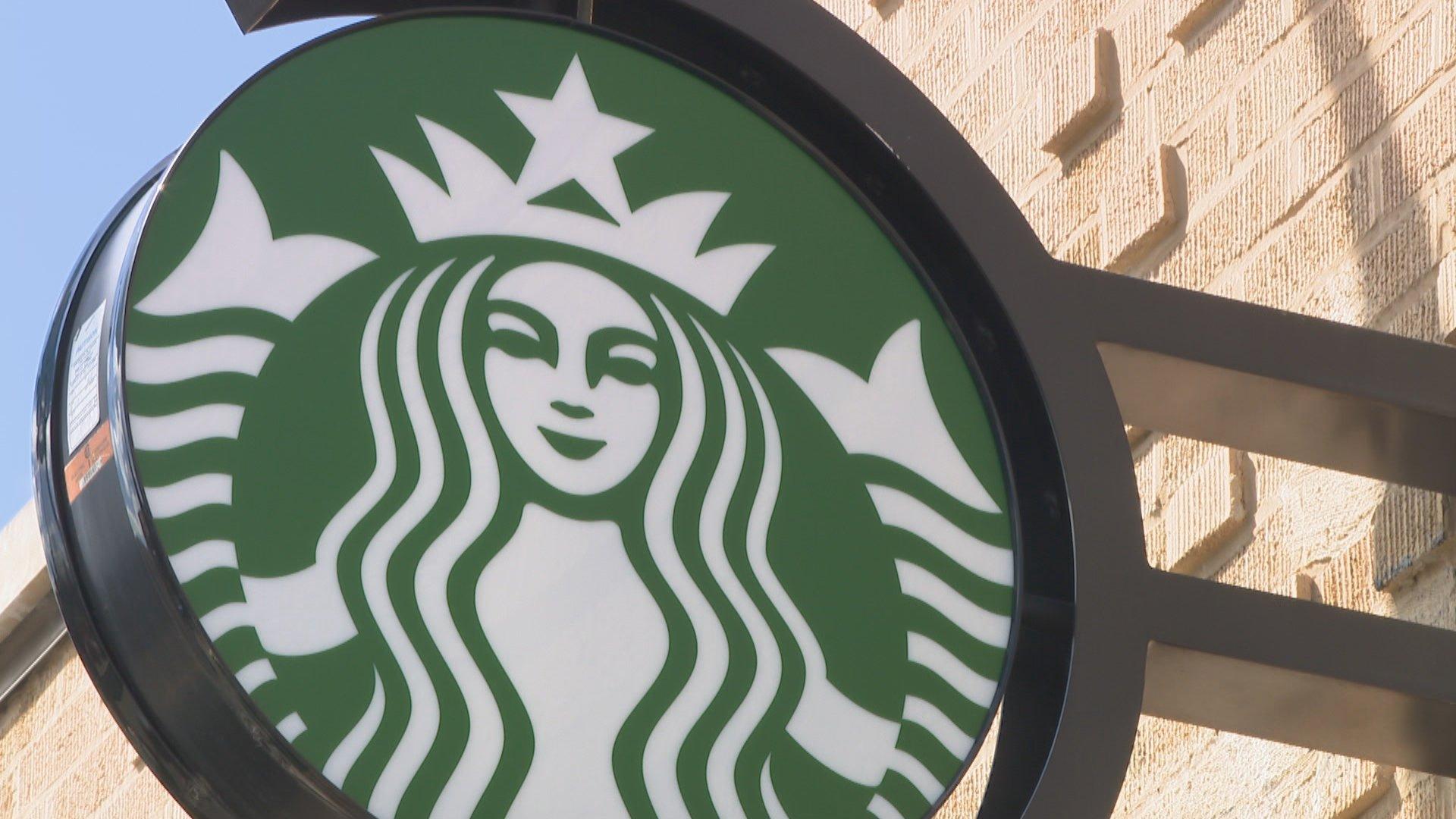 (WTTW News)
A sixth Starbucks location in the Chicago area has moved to unionize, part of a national effort to organize workers at the coffee giant.
The Edgewater coffee shop, located at Clark Street and Ridge Avenue, joins three others in the city – Hyde Park, Logan Square, and downtown – and one each in west suburban La Grange and northwest suburban Cary. All six are seeking representation from the Chicago and Midwest Regional Joint Board of Workers United, an SEIU affiliate.
"We have been inspired by the values of this company … (and) by each other; from our beloved manager to our shift supervisors to our baristas," a group of workers wrote in an open letter to incoming interim Starbucks CEO Howard Schultz released Thursday morning. "Meanwhile, we have watched with disappointment as a once strong relationship with Starbucks unraveled when we needed it most."
The earliest Chicago-area locations to organize have faced pushback from the company. The La Grange location and the first three Chicago locations, all of which filed in January, are still in an NLRB hearing process triggered by a company challenge to their organizing efforts. But coffee shops in Cary and Peoria, which filed in February, already have a union election set without a company challenge and are scheduled to vote by mail in April.
"We have faith that Starbucks will do right by its partners once we are able to properly collaborate as equals in this company's success," the Edgewater workers wrote in their letter.
Workers United announced the filing just a day after a Chicago City Council resolution voiced support for organized Starbucks employees.
"The Chicago City Council believes that this unionization drive will benefit not only Starbucks workers, but all workers in Chicago," the resolution reads. "If Starbucks workers in Chicago unionize, the Chicago City Council urges Starbucks to bargain a fair contract such that the workers can have good standards of living and the company's overwhelming wealth does not flow just to the top executives and shareholders."
Around the country, workers at seven Starbucks locations have successfully voted to join a union and more than 150 have open cases with the National Labor Relations Board, according to the NLRB and Starbucks Workers United. Organizers and supporters have decried the company for "union-busting" tactics, including firing, disciplining, or changing the schedules of workers seeking to organize. Earlier this month, the NLRB issued a complaint against Starbucks for retaliating against two pro-union employees in the Phoenix area.
"We are listening and learning from the partners in these stores as we always do across the country," a Starbucks spokesperson told WTTW News. "From the beginning, we've been clear in our belief that we are better together as partners without a union between us, and that convection has not changed."
At this month's shareholder meeting, Starbucks board chair Mellody Hobson was asked about a group of investors pushing the company to adopt a neutral stance and not fight organizing efforts.
"Neutrality, in its nuanced form, limits our ability to speak to our partners in certain ways, and that goes directly against the DNA of the company," said Hobson, co-CEO of Chicago-based Ariel Investments. "We are … negotiating in good faith and we want a constructive relationship with the union. Fifty years of experience also shows us that by having a direct relationship with our partners, we've been able to grow and succeed."
Contact Nick Blumberg: [email protected] | (773) 509-5434 | @ndblumberg
---