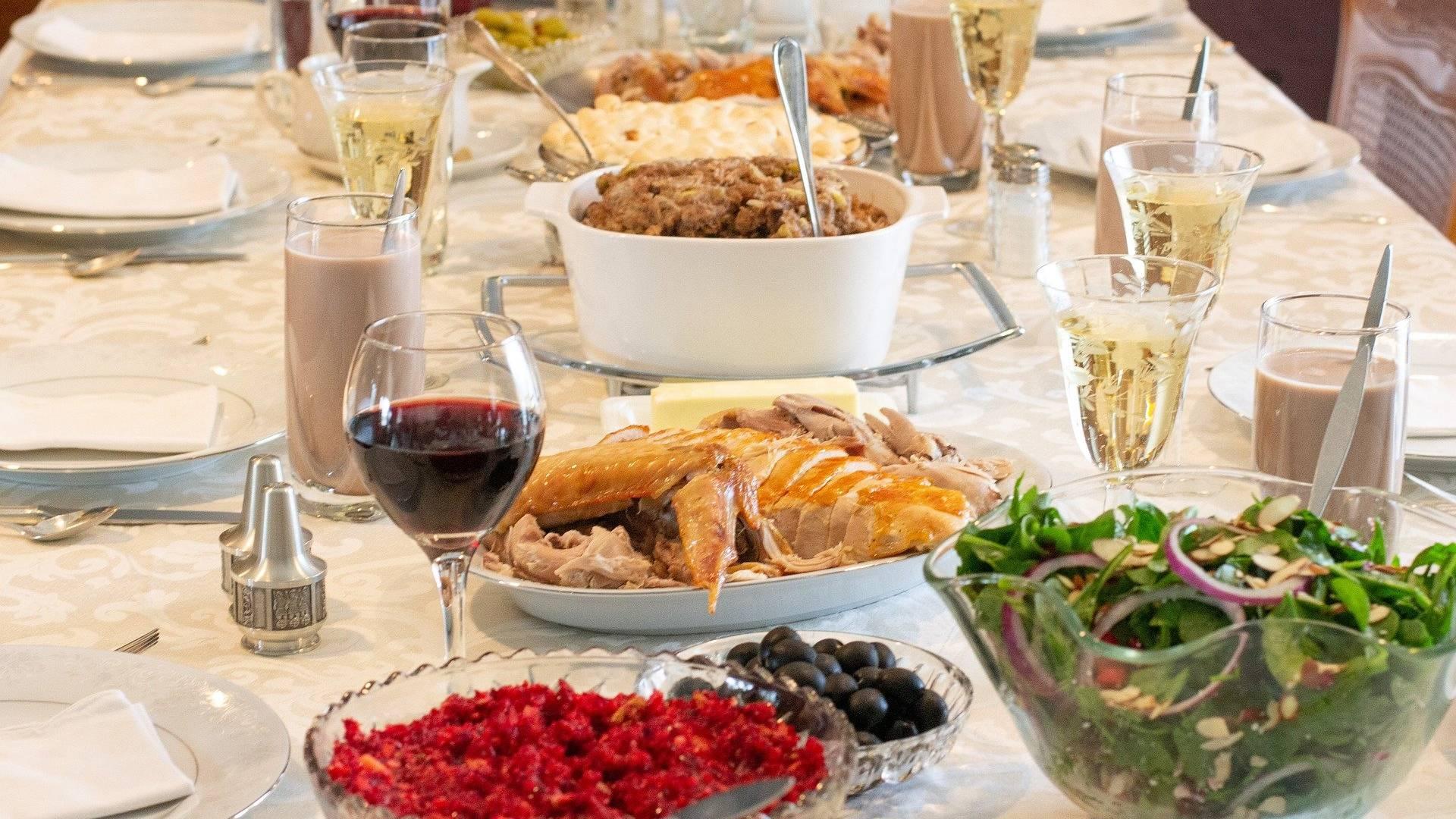 (HeartlandMom / Pixabay)
By Claire Malon
For the last five months, almost everything Maryellen Kandu has eaten has tasted like metal, gasoline or rotting garbage. 
"It's literally like eating garbage," said Kandu, a student at the University of Illinois Chicago. "I'm terrified to eat food because I don't know if it will taste horrible." 
What Kandu is experiencing is a condition known as parosmia, an olfactory disorder that significantly distorts an individual's senses of taste and smell. Like many of those now living with the condition, her parosmia set in after COVID. 
Kandu, 23, contracted COVID-19 in July 2021, initially losing her senses of taste and smell. A few weeks later, when she was recovering from the virus, Kandu says she fully regained her senses. Then, in October, she noticed that food started to taste funny. 
"I remember the day because I went to Chick-fil-A and got my favorite chicken sandwich and bit into it," said Kandu. "It tasted like metal, like I was eating coins, and it smelled like rotten garbage. It was probably one of the worst experiences I've ever had with food in my life, and I've been dealing with it ever since." 
According to a November study conducted by the Washington University School of Medicine and published in the Journal of the American Medical Association, researchers estimate that anywhere from 700,000 to 1.6 million people in the U.S., like Kandu, are currently experiencing chronic smell loss or distortion because of COVID-19. 
Dr. Jay F. Piccirillo, an otolaryngology specialist and the head researcher on the Washington University study, explained that Kandu's experience is similar to many of those who have parosmia as a long-term symptom of COVID-19.
"The typical [experience] is a slow recovery of the initial loss of smell, then it slows down and stops the recovery, then it morphs into this distortion," said Piccirillo. "Chicken smells rotten or other foods smell like metal or rubber. [It's] usually very disturbing to them." 
Diana Harris, 44, of suburban Crest Hill is also living with parosmia. The executive assistant caught COVID-19 in October 2020 and started noticing a distortion in taste and smell in January 2021. 
"Some stuff has like a chemical smell to it and taste to it, almost like gasoline, like cleaning chemicals. Some stuff is like that," said Harris. "Then some stuff is more like rotten garbage, like really foul smelling and tasting." 
For Kandu, parosmia has significantly altered her eating habits. The condition has taken the joy out of mealtime, making eating a chore. 
"I have tried holding my nose or using a nose plug. It kind of works. I eat sour cream with everything, and I read the ingredients of everything to see if it has any garlic powder or anything that could trigger the parosmia," said Kandu. "Meals used to be the best part of my day, and now they're the worst."
Piccirillo's research notes that this condition has been frequently associated with other health and safety problems like the inability to detect harmful gas and smoke, challenges with food consumption, weight-loss and depression.
Beyond that, Piccirillo also underlined the importance of smell as it factors into one's overall quality of life.
"Olfactory dysfunction impacts on quality of life in so many different ways," said Piccirillo. "Being able to smell flowers, smell your baby, smell your loved one, just smell the pleasant things of life that gives so much full flavor to life."
Harris, who has had parosmia for over a year, says the condition has significantly impacted her enjoyment of life.
"It's made it depressing. Especially going out for family events, dinners, vacations," she said. "So it definitely does put an impact on your day-to-day life. As far as quality of life too, I mean, it's two of your five senses that are affected … it's a big deal." 
Kandu shares in Harris' frustrations, intimately aware of all the ways a distortion in one's senses of taste and smell can change a person's life. 
"It's been really rough. I've cried myself to sleep hungry," said Kandu. "I've seen all these changes with my body and it's really scary seeing how it affects my mental health and physical health. I'm 95 pounds currently." 
Desperate for solutions for her parosmia, Kandu talked to her primary care physician. She says the response was discouraging. 
"Unfortunately, she just said that there's no current treatment for this," Kandu said "Because it's so new, there's not a lot of scientific research around it. Basically, I have to wait for my cells to recover, and it could be months, it could be a year, two years. So there's a lot of uncertainty." 
Even so, Kandu, who studies public health at UIC, hopes her and others' experiences with parosmia will bring more research and awareness to the puzzling condition. 
"There definitely needs to be more awareness about [parosmia] to hopefully find solutions, because there are extreme effects." said Kandu. "From a public health perspective, talking about these issues will hopefully get people help in the ways they need." 
But, because COVID-19 is a new virus, medical researchers like Piccirillo cannot yet fully study the factors of COVID-19-related olfactory dysfunction. As a result, they have limited knowledge on things like what the long-term effects of parosmia may be or even how long it will persist in patients like Kandu and Harris. 
"It's not clear because, again, we just haven't been living with it that long," stated Piccirillo. "While we don't know a lot about the long-term consequences of COVID-associated olfactory dysfunction, our experience with other [viruses] that cause olfactory dysfunction is that in the long term, so many of the patients do seem to get on with life and improve. We hope to see that same type of long-term outcome with our COVID patients." 
In addition to this, Piccirillo, who is a renowned epidemiologist and the director of Washington University's Clinical Outcomes Research Office, indicated that there are currently no proven treatment options available. 
"There is no effective treatment for recovery, but … we can always say so much research is being done," he said. "In a lot of the conditions, the smell does recover. Maybe they get used to it, maybe they've stopped focusing on it, I'm not sure. Or maybe there truly is nerve recovery and improvement. I'd like to be hopeful." 
Though many unknowns remain and her daily struggles with parosmia continue, Kandu, too, has hope. 
"Hopefully, there is light at the end of the tunnel, because I know people do usually recover from this," Kandu said. "Thinking about the day I can eat food and it tasting normal again gets me through."
---