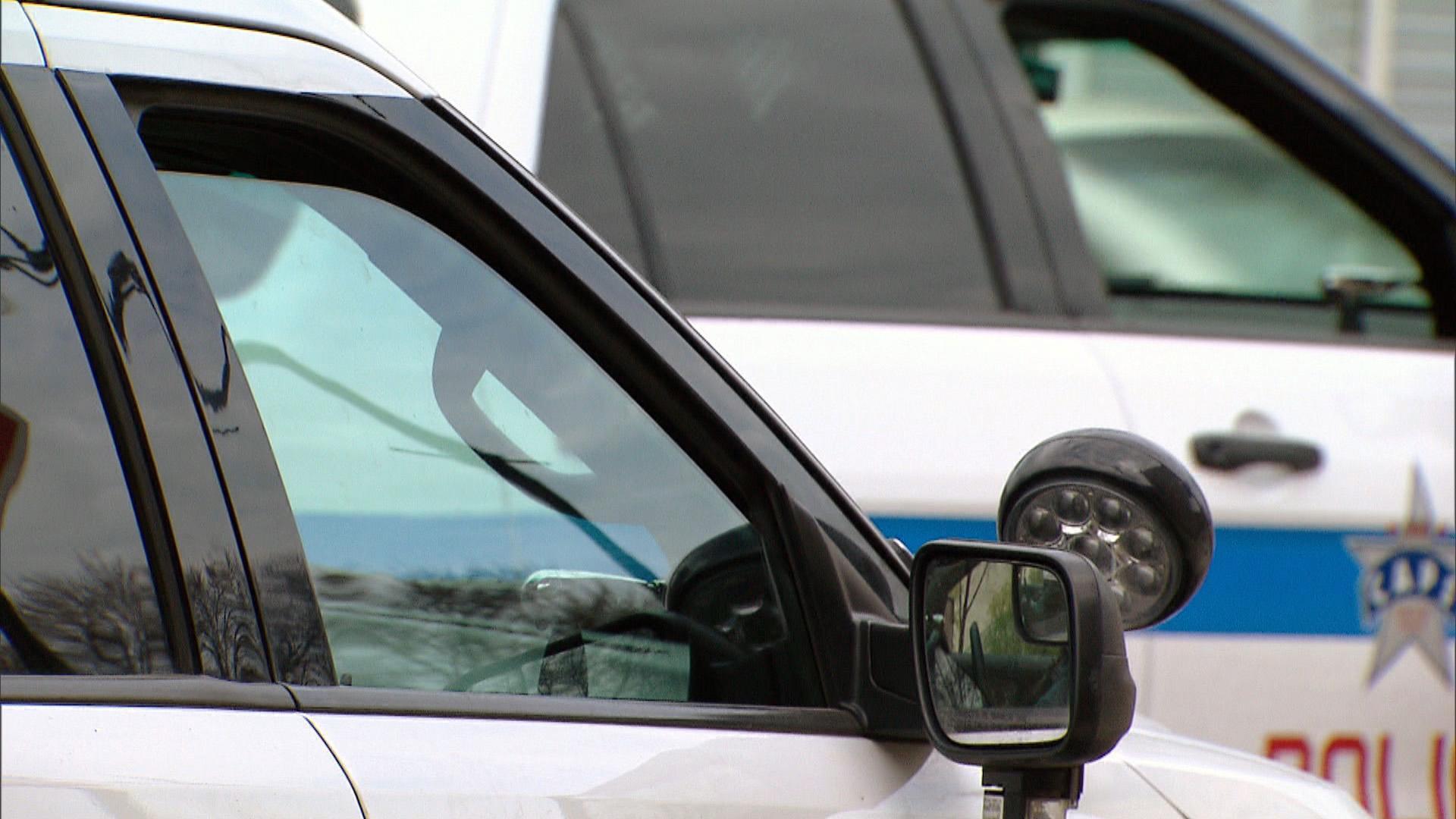 (WTTW News)
Struggling to recruit new police officers amid a wave of retirements and departures, Chicago Police Superintendent David Brown announced Thursday the department would no longer require some prospective officers to have at least 60 hours of college credit.
Applicants to the Chicago Police Department who have at least three years of professional experience in the social services, health care, education or trade industries would not have to show any college credit, as well as those who have worked as private security guards, correctional officers or for other law enforcement agencies, Brown said.
"Life experience makes a very big difference," said Deputy Chief Antoinette Ursitti, who oversees the police academy.
Current department rules already waive the college credit requirement for those who have served in the military for two years.
The new policy will allow the Chicago Police Department to "expand its pool of candidates" and attract more "diverse" officers while allowing the department to compete with other police departments who do not require applicants to have college credit, Brown said.
"We think this waiver will expand our pool of candidates and we think our pool of candidates will be much more diverse," Brown said.
The Chicago Police Department is 20% Black, 45% White, 30% Latino and 4% Asian, Brown said. By contrast, the people of Chicago are 31.4% White, 29.9% Latino, 28.7% Black and 6.9% Asian, according to the 2020 U.S. census.
Brown said the department must also hire more women.
The new policy comes amid a spike in the number of Chicago Police Department members leaving since the start of the COVID-19 pandemic two years ago, Brown said. While the department saw a 4% attrition rate in 2020, in line with previous years, that rate spiked to 8.5% in 2021, Brown said.
That is "not officers leaving in droves, but it is quite a bit of a challenge," Brown said. 
The department's staffing issues were also complicated by restrictions put in place designed to stop the spread of COVID-19, which forced police officials to shut down the academy in 2020 and limit class sizes through 2021. In addition, officials offered the entrance exam for the academy in person only twice in 2021 while officials struggled to offer an online exam, Brown said.
At the same time, members of the Chicago Police Department have struggled to tamp down a surge in violent crime that saw approximately 800 homicides in Chicago during 2021, the most in 25 years.
The department is also under intense pressure to implement reforms required by a federal court order after a 2017 probe by the Department of Justice found officers routinely violated the constitutional rights of Black and Latino Chicagoans. That probe also found the department's training academy was deeply flawed.
Representatives from the monitoring team charged with implementing the consent decree did not respond to requests for comment from WTTW News about the changes announced by Brown. 
A spokesperson for Illinois Attorney General Kwame Raoul, who is also overseeing reforms efforts, said his office had not reviewed the polict before Brown's announcement.
The department has also struggled during the COVID-19 pandemic, which killed six officers and sickened more than 6,000 officers, according to city data.
Despite that toll, the Fraternal Order of Police Lodge 7, led by President John Catanzara, has vociferously opposed the vaccine mandate imposed by Mayor Lori Lightfoot. 
More than 3,170 officers are at risk of being disciplined or terminated for failing to get vaccinated after Sunday's deadline, according to city data.
Officers have until Sunday to get the first dose of the Moderna or Pfizer vaccines, but Catanzara has warned the enforcement of the requirement could cause an exodus of rank-and-file officers.
There are 857 vacancies in the Chicago Police Department, according to data released by the office of Mayor Lori Lightfoot on Jan. 31. That is in addition to the 614 vacant positions in the Chicago Police Department eliminated as part of the city's 2021 budget.
During the October hearing on the Chicago Police Department's 2022 budget, Brown resisted pressure from members of the City Council concerned about crime to ramp up hiring efforts, saying that would result in the department hiring the "wrong people."
In June, Brown said one of the officers that the department "never should have hired" during a previous hiring surge was Karol Chwiesiuk, who is facing criminal charges in connection to the Jan. 6 insurrection at the U.S. Capitol after he allegedly sent pictures of himself from inside the office of a U.S. senator while wearing a Chicago Police Department sweatshirt.
Contact Heather Cherone: @HeatherCherone | (773) 569-1863 | [email protected]
---