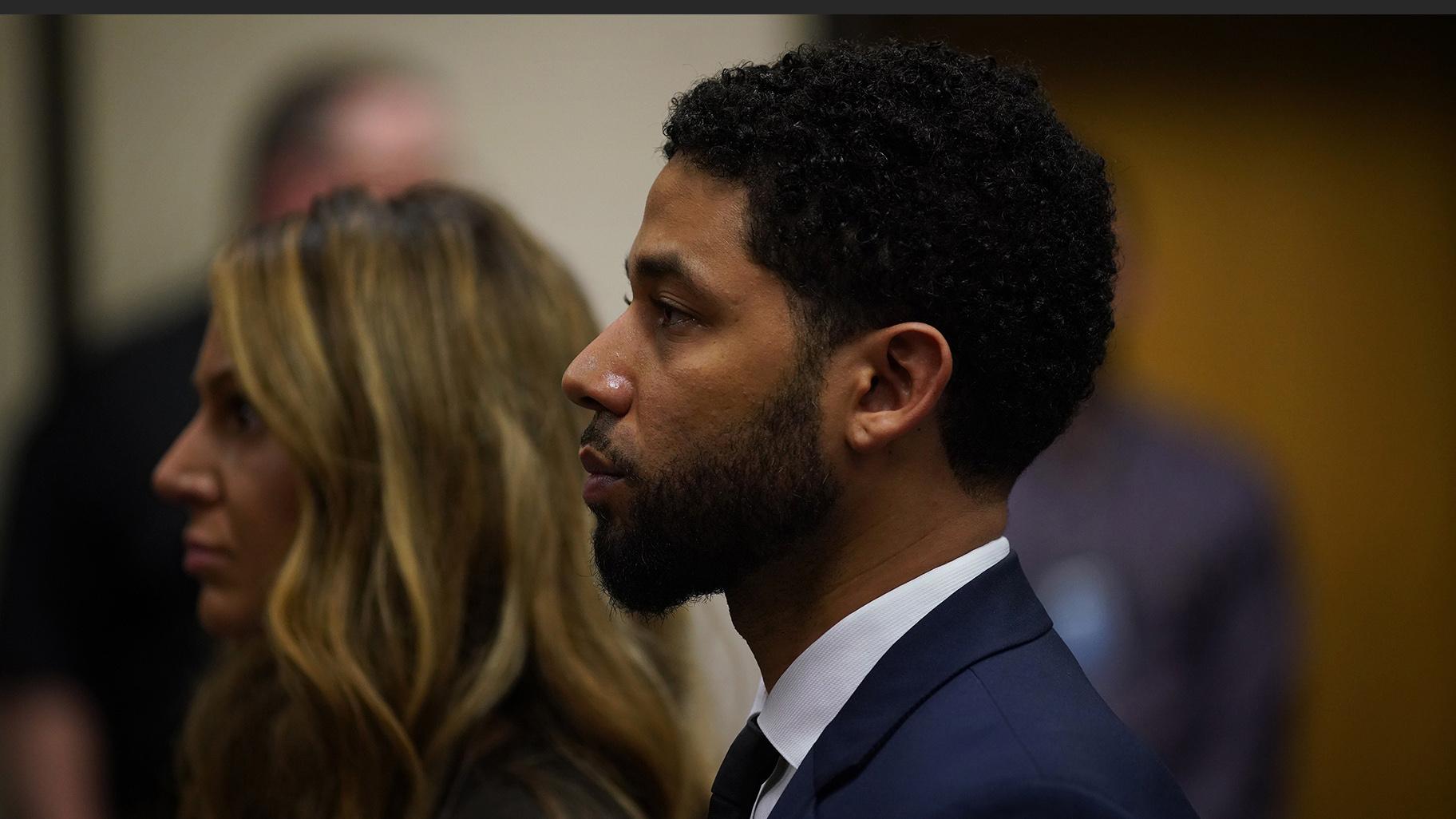 Jussie Smollett pleads not guilty at Leighton Criminal Court Building, Thursday, March 14, 2019. (E. Jason Wambsgans / Pool / Chicago Tribune)
News cameras will be allowed into the courtroom when former "Empire" star Jussie Smollett is sentenced for lying to police about a hoax attack he allegedly orchestrated against himself.
Though cameras weren't allowed during Smollett's trial late last year, Cook County Judge James Linn issued an order Friday allowing media organizations to film inside his courtroom during the actor's upcoming March 10 sentencing.
"The court finds that concerns about extended media coverage that may have been an issue during the jury trial phase of the instant matter, no longer exist," Linn wrote in his two-page ruling Friday.
Smollett's attorneys objected to having cameras in the courtroom, arguing this case is "less serious in nature than others where extended media coverage has been granted." They claimed that additional coverage could prejudice their client.
Special prosecutors meanwhile took no position either in favor of or against the decision.
A jury convicted Smollett in December on five of six disorderly conduct charges, after he allegedly paid two brothers to carry out a hoax hate crime against him in Chicago in 2019.
His attorneys have said they intend to appeal those convictions.
Special Prosecutor Dan Webb previously told WTTW News that although some "want to minimize what (Smollett) did … he engaged in substantial, serious criminal misconduct."
Contact Matt Masterson: @ByMattMasterson | [email protected] | (773) 509-5431
---