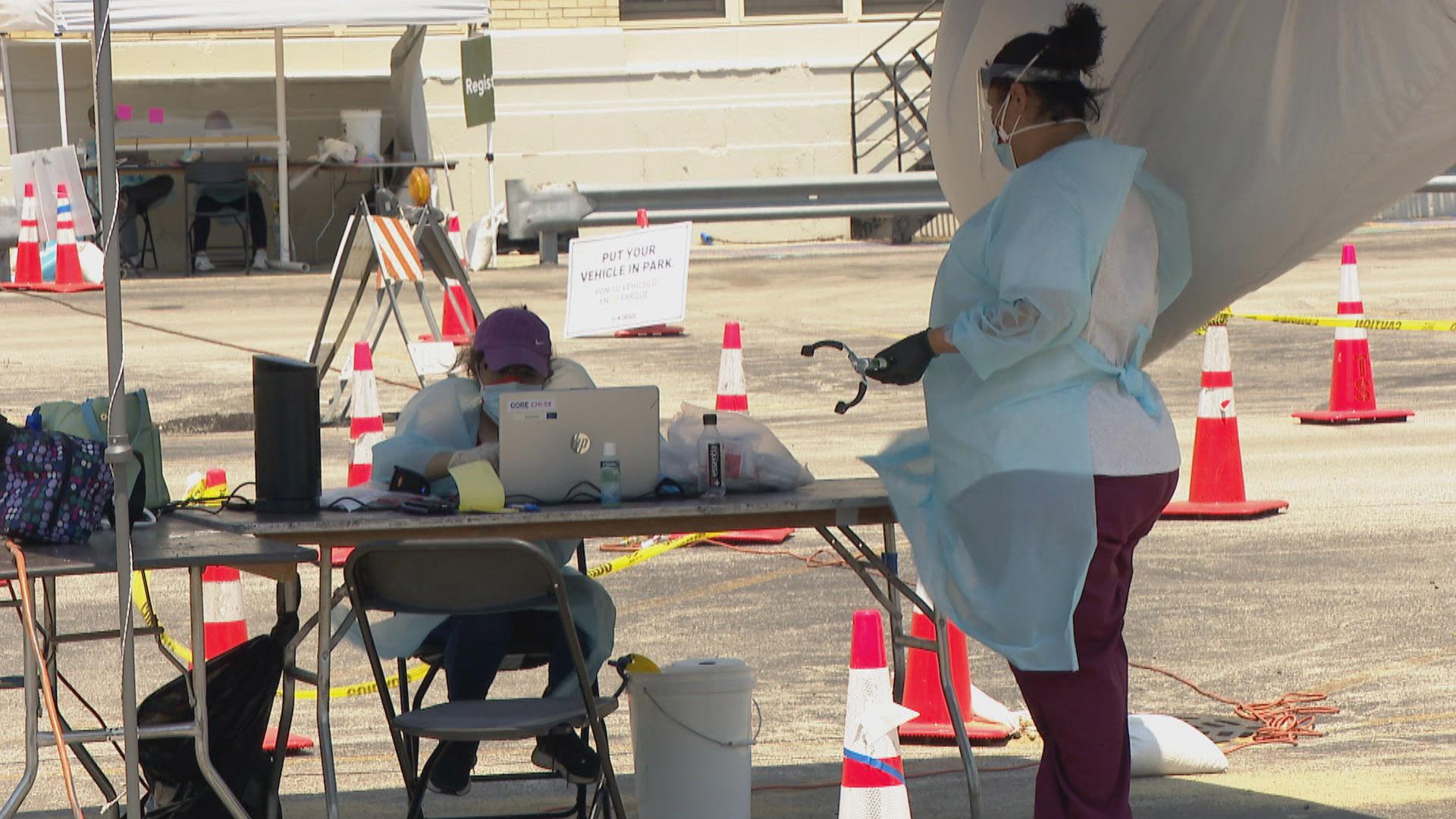 (WTTW News)
The first case of the omicron variant in suburban Cook County was reported Tuesday, according to county health officials.
The individual who tested positive is asymptomatic and has received at least two doses of a COVID-19 vaccine, according to Cook County Department of Public Health officials, who said additional cases are being genotyped for omicron.
Officials did not disclose which suburb the individual is a resident of but said the resident received their final dose of the vaccine months ago and was a close contact of a confirmed omicron case.
"As expected, omicron has arrived in suburban Cook County and we must take every possible precaution to prevent this highly-contagious variant from spreading rapidly," said Dr. Rachel Rubin, co-lead and senior medical officer of the Cook County Department of Public Health, in a statement.
Of the "handful" of cases being genotyped for omicron in suburban Cook County, most have a connection to the confirmed suburban case, according to Rubin. Other cases are under investigation due to travel history.
Omicron, which is believed to be highly transmissible, arrived while the delta variant continues to surge in suburban Cook County, according to officials.
"The surge of delta is what is a major concern right now, and it's peaking at this point," Rubin said during a Wednesday morning press conference. "As this goes further, delta will begin to eventually diminish and omicron almost certainly is going to overtake delta as the main variant circulating in the United States and Illinois."
The suburban Cook County resident marks the second confirmed case of the omicron variant in Illinois, though Rubin said additional cases are under investigation throughout the state. The first Illinois case was reported last week in a Chicagoan.
While it's unknown when omicron will overtake delta as the dominant strain, Rubin said the variant's rapid spread in the United Kingdom and African countries could provide some insight.
"Time will tell," Rubin said.
Officials urged residents to get vaccinated and booster shots when they're eligible. COVID-19 vaccines have been approved for children ages 5 and up, with boosters approved for those aged 16 and up six months after vaccination.
With the holiday season upon us, Rubin urged unvaccinated individuals to avoid gathering with members outside of their households. Vaccinated individuals can gather, but they should establish rules that everyone follows, according to Rubin.
"Wash your hands frequently. Maintain 6-feet of physical distance if at all possible … and we recommend you get tested," said Rubin. "Test three days before the event, the morning of the event or the night before. If either is positive, stay home."
Contact Kristen Thometz: @kristenthometz | (773) 509-5452 |  [email protected]
---