It looks like the drama out of Halas Hall over the rumored departure of head coach Matt Nagy has died down this week — with the Bears coming off a last second 16-14 victory over the winless Detroit Lions. But this Sunday a much tougher opponent awaits in the shape of Super Bowl contender the Arizona Cardinals who currently top the NFC West with a 9 and 2 record.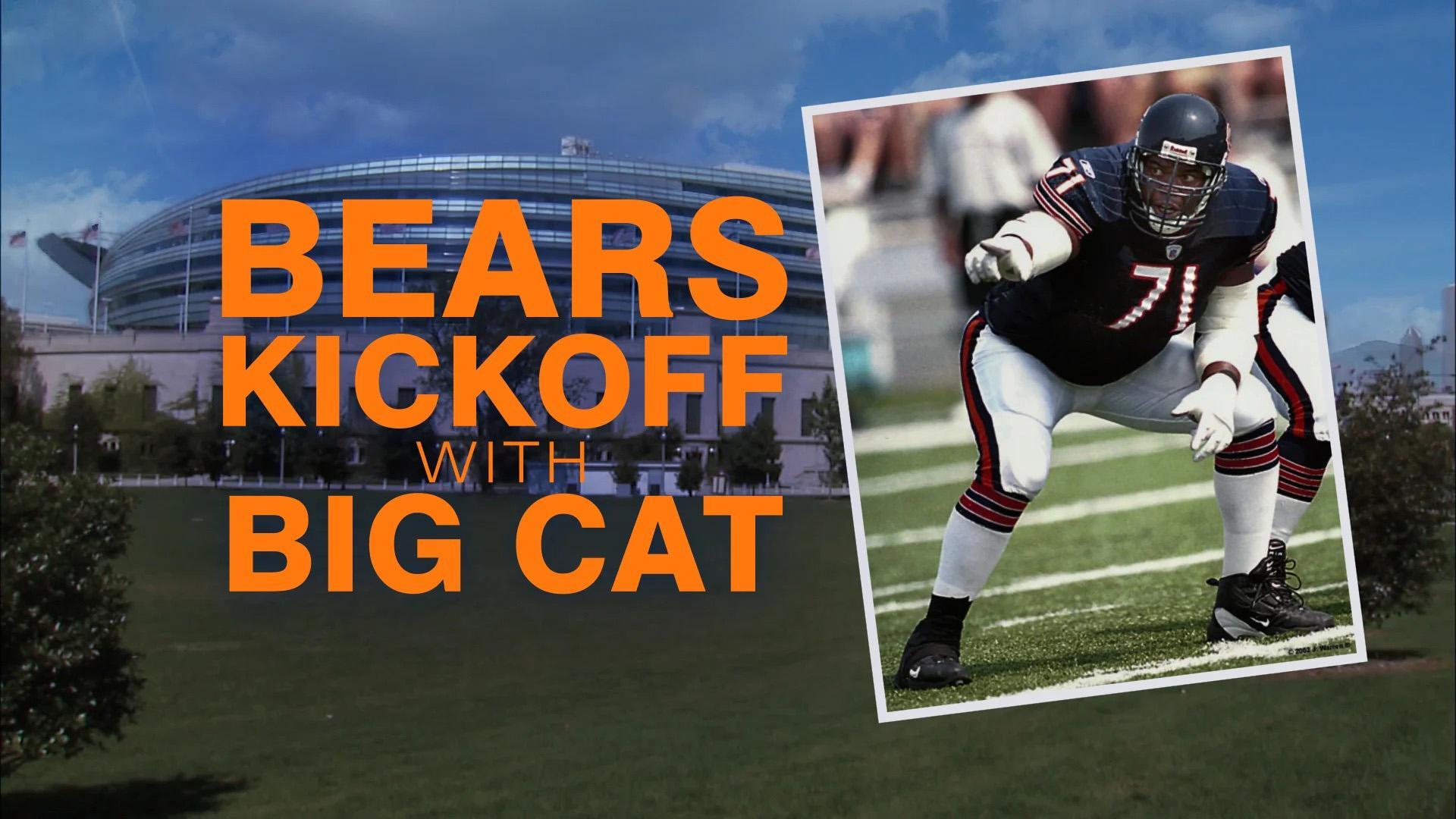 (WTTW News graphic)
1. The Bears were able to pull themselves together after what could have been considered a distracting couple of days leading up to the Thanksgiving Day match up against the Detroit Lions.
The Bears started off slow, but an Andy Dalton to Darnell Mooney 52-yard completion was immediately followed up by a Dalton to Jimmy Graham 17-yard touchdown reception. It was the Bears' only touchdown of the game.
The Bears' final drive of the game consisted of 18 plays for 69 yards with a time of possession of 8:30. During that last drive the Bears offense went four for six for 39 yards through the air. They ran the ball eight times for 33 yards and got a five yard Thanksgiving gift after the Lions called back-to-back timeouts. Then three kneel-downs before Cairo Santos kicked the game-winning 28-yard field goal just as the game clock expired.
2. Offensively, this is not going to be a great match up for the Bears who are only averaging 169 passing yards per game, 296 total yards per game, and a dismal 4.9 yards per play.
Arizona defensively is highly ranked and their secondary is playing very well at this point in the season giving up an average of just 206 yards per game. Budda Baker and Byron Murphy have been the leaders in the secondary, combining for five interceptions this season.
 The Bears will need to get the running game back on track after rushing for only 68 yards on 29 attempts on Thanksgiving. Also getting the ball to the backs in the passing game couldn't hurt. David Montgomery has 12 receptions for 103 yards, Khalil Herbert has nine receptions for 44 yards and Damien Williams has 11 receptions for 64 yards — the fewest catches by running backs in the league.
3. Defensively the Bears will possibly see the return of Kyler Murray Arizona's starting quarterback who has been out for the last 3 games with an ankle injury. But his backup Colt McCoy has gone 2-1 as the starter because of the adjustments they made when he took over. More runs, screen plays and getting the ball out of his hands quick.
Sounds like what we have been waiting for the Bears to do. No matter who's starting at quarterback the Bears will need to tackle and communicate in the secondary — two things they have not done particularly well in their last few outings.
Prediction:  Bears 13 Cardinals 24