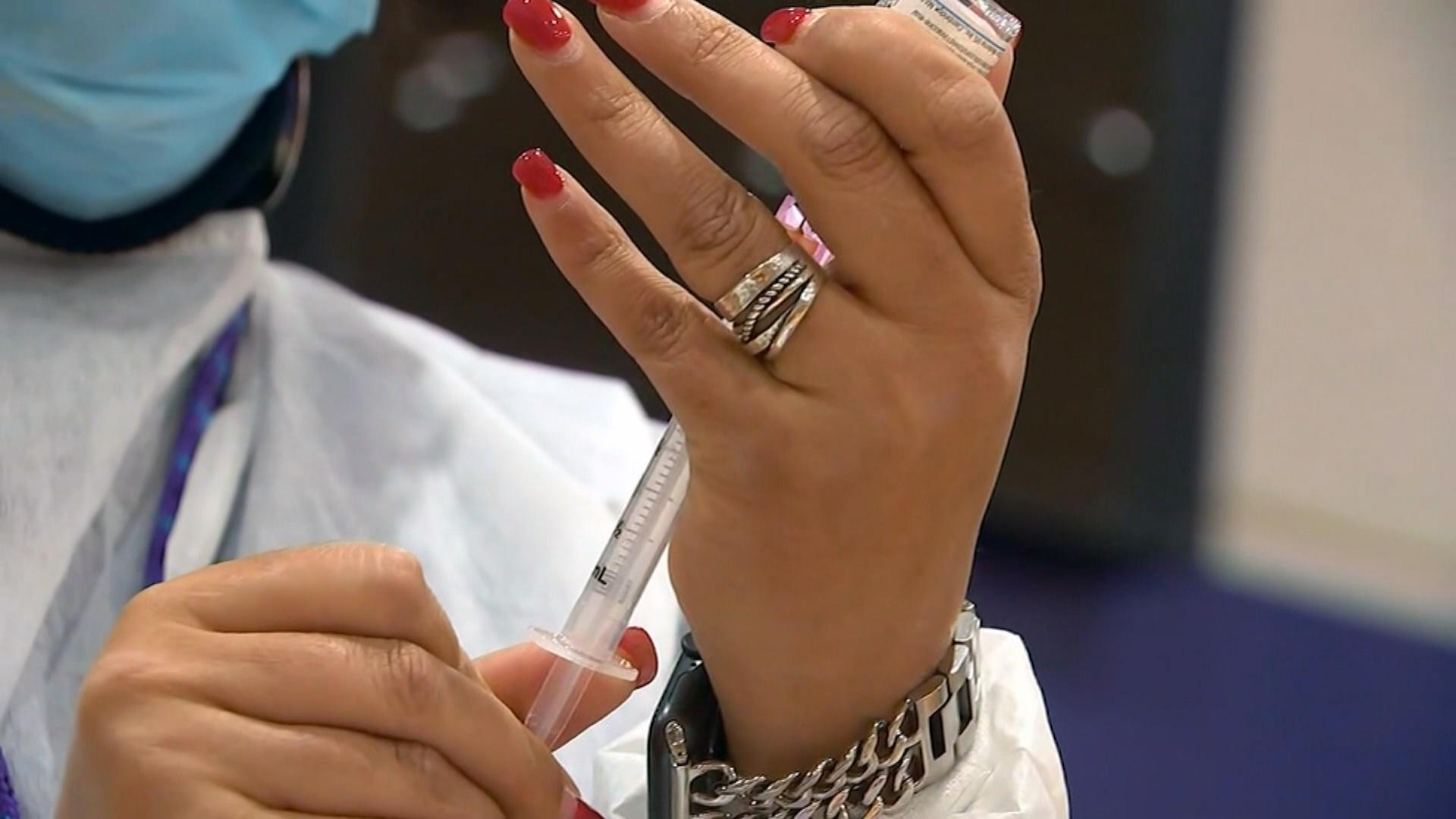 (WTTW News)
All adults in suburban Cook County are now eligible for a COVID-19 vaccine booster, health officials told WTTW News Monday.
"Knowing that vaccines are the only way out of the pandemic, and knowing that booster doses strengthen our ability to fight COVID-19, we wholeheartedly encourage people get a booster shot as soon as they can," said Dr. Rachel Rubin, the senior medical officer of the Cook County Department of Public Health. "We must stop the transmission of the virus."
The Centers for Disease Control and Prevention officials recommended COVID-19 boosters for people age 65 and older and those at high risk of severe illness — either because of underlying health conditions, their job or their living situations — at least six months after they got the two-dose Moderna or Pfizer-BioNTech vaccine, officials said.
Everyone who got the Johnson & Johnson vaccine should get a booster dose of any of the three approved vaccines two months after their initial inoculation, officials said.
No one seeking a booster will be turned away from a county-run vaccination site, officials said.
The announcement by the Cook County Department of Public Health comes after health officials in New York City, Colorado and California urged all adults to get a booster dose of the vaccine.
The test positivity rate in suburban Cook County was 2.2% through Nov. 9, up from 2% a week ago, based on a seven-day rolling average.
The number of people hospitalized with COVID-19 have risen every day between Nov. 2 and Nov. 9, and 86% of intensive care beds in the region are occupied, according to data from the Illinois Department of Public Health.
Confirmed cases of COVID-19 began to rise across Illinois as cold weather began to settle over the state, and officials are warning the pandemic could surge once again, particularly among those who are unvaccinated and in areas where vaccination rates are lagging.
A spokesperson for the Chicago Department of Public Health said Dr. Allison Arwady encourages anyone who has concerns about gathering over the holidays or health concerns about themselves or others is encouraged to get a booster.
Representatives of the Illinois Department of Public Health did not respond to inquiries from WTTW News about whether they will expand eligibility for COVID-19 boosters.
Contact Heather Cherone: @HeatherCherone | (773) 569-1863 | [email protected]
---