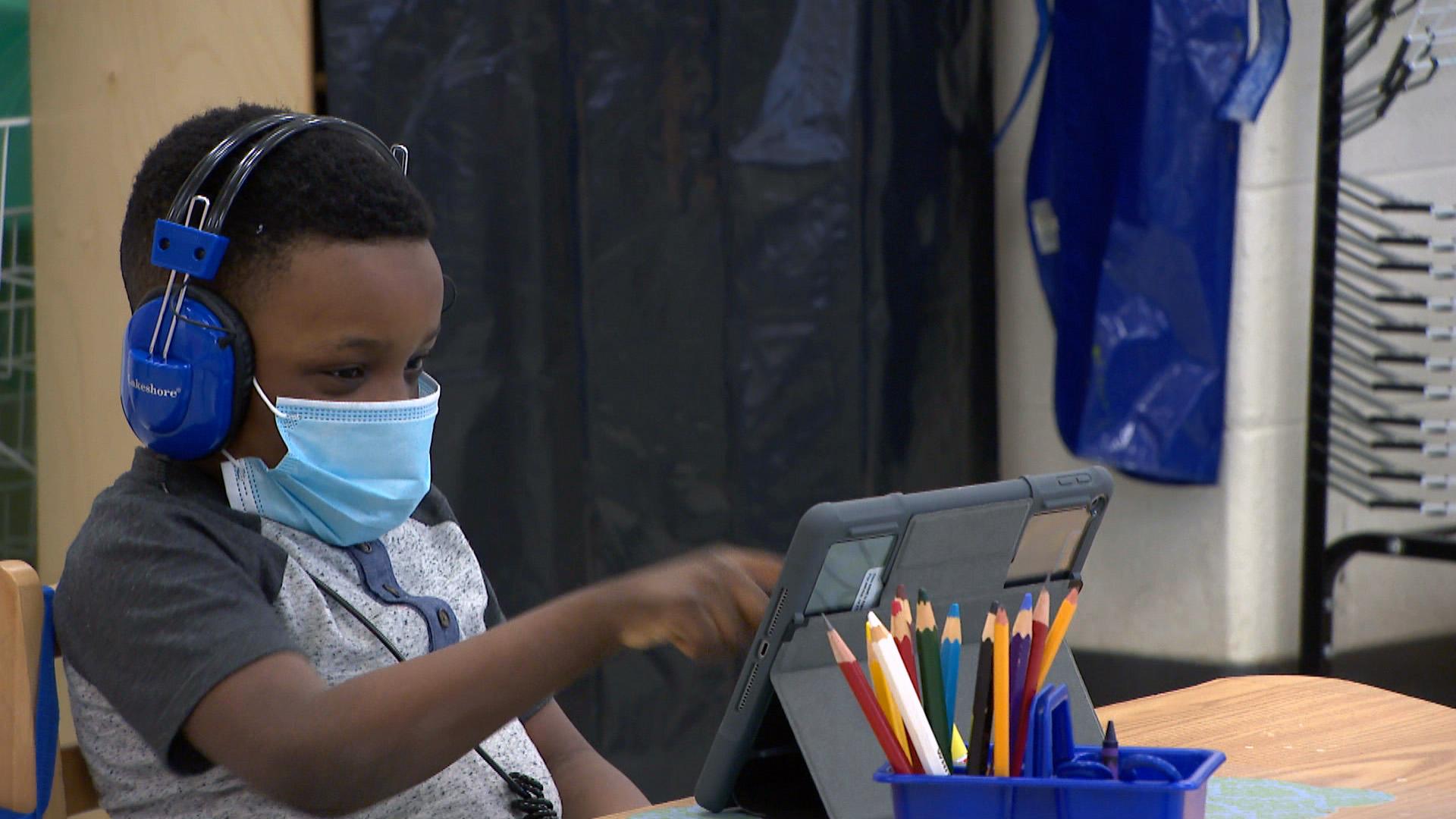 (WTTW News)
With federal approval expected shortly for COVID-19 vaccinations for children ages 5 to 11, Gov. J.B. Pritzker outlined the state's plan to quickly administer as many shots as possible with the holiday season looming.
"Illinois will receive a robust (vaccine) supply right from the start," Pritzker said at a Monday afternoon press conference. "Parents should be able to breathe a sigh of relief they've been holding in for 18 months."
The state's initial allocation is 500,000 doses, the majority of which will go directly to pediatricians and the remainder to pharmacies, clinics, urgent care centers and other partners. There are approximately 1.1 million children in Illinois who would be eligible for this new round of vaccines. 
Anxious parents should contact their pediatrician now to make sure their doctor is enrolled with the state's vaccination program "when these kid-sized shots become available," Pritzker said.
If approval comes, as anticipated, on Nov. 2 or 3, the state could begin holding vaccine events at parks, schools or other locations by Nov. 8, said Dr. Ngozi Ezike, director of the Illinois Department of Public Health and a board-certified pediatrician. 
"We're trying to create different options for different parents," she said. "I think we have most people covered."
Pfizer vaccines are likely to be the first on hand, and require two doses three weeks apart. Plenty of children could receive their initial dose before Thanksgiving and their second in time to be fully vaccinated by Christmas, but it will be impossible to reach everyone by the start of the holidays, Pritzker said.
Both Ezike and the governor addressed vaccine hesitancy among parents.
"I am urging every single parent or guardian to do this for their child," said Ezike, whose own children, all over the age of 12, have been vaccinated. "We vaccinate against vaccine-preventable diseases."
Pritzker urged parents to talk with their pediatrician, visit reputable websites and trust the process.
"These vaccines have been studied under great scrutiny," he said. "Vaccines have been proven to help our kids live their best and fullest lives." 
Contact Patty Wetli: @pattywetli | (773) 509-5623 |  [email protected]
---