As we celebrate Hispanic Heritage Month, meet a woman who is proud of her Mexican roots and shares what drove her to play professional softball.
TRANSCRIPT
Abby Ramirez: I didn't think I was going to be a professional softball player, not even in college did I think I was going to be a professional softball player because I didn't know if that option was going to be there for me.
Joanna Hernandez: Mexican-American Abby Ramirez has been playing sports since she was a kid.
Ramirez: I definitely come from an athletic family. I mean all of my aunts and uncles played sports, especially on my dad's side, and my grandpa has been one of my biggest cheerleaders since I was, you know, this tall and playing at 10U.
Hernandez: At 26 years old the Chicago native has gone on to play with the Chicago Bandits for two seasons and then proceeded to compete with Athletes Unlimited: a softball league where players are drafted for different teams each week.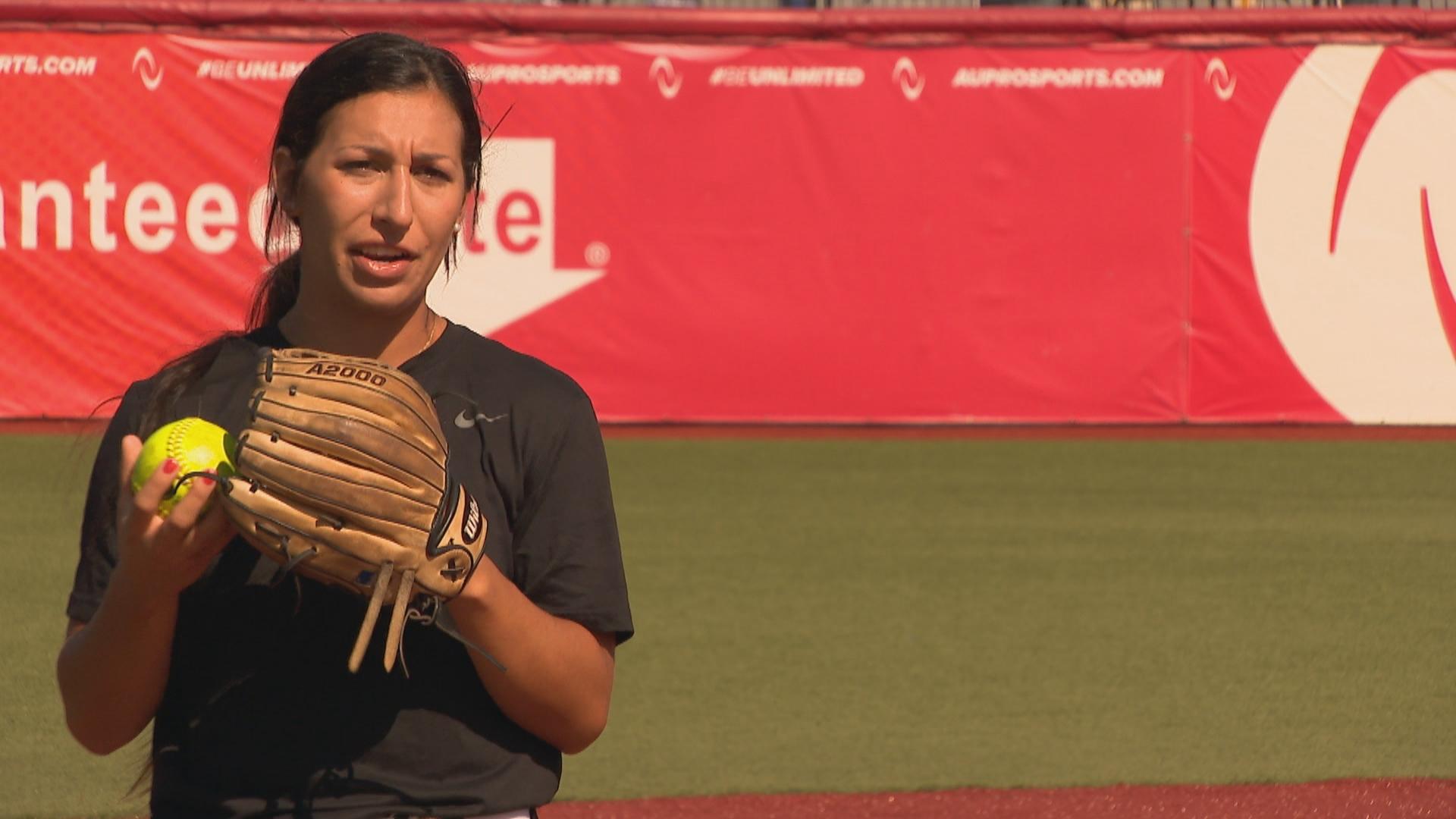 Abby Ramirez (WTTW News)
Ramirez: For Athletes Unlimited to be here, it's been, you know, such a great opportunity for all of us as female athletes, but especially in the softball community because we were lacking that professional presence and to be able to play beyond college has been amazing. And now I've been able to play with teammates who I have played against in college.
Hernandez: Ramirez, who also has Irish heritage on her mother's side, is making a mark for other girls to pursue the game she fell in love with.
Ramirez: There's tons of little girls who are super excited to get our signatures and that has been really cool, and I also do lessons in the area. During the off season, I have worked with tons of young players. It's so rewarding. I always tell them that I started in their shoes, and if I get can here so can they.
Hernandez: The young player who grew up on the Southwest Side of Chicago played at the University of Michigan, where she got her degree in communications, and went on to pursue her master's in sports administration from Northwestern.
Ramirez: I played high school games here. So, um, to be back as a professional has been really cool and kind of a full circle moment for me, so there's definitely a couple of times when I was like, wow, like this is what I've dreamed about for so long and now here I'm doing it.
Hernandez: And it's the connection she shares with her family that Ramirez says keeps her grounded and connected to her roots.
Ramirez: When I played with the Chicago Bandits, they all came out to a game, and I swear you saw like 36, it was approaching, 40 Ramirez shirts in the stand and that was really special to me and every time I go in the game they're screaming their heads off.
Hernandez: As she wrapped up the season at Athletes Unlimited, Ramirez has her eyes set on coaching, hoping to help other women get opportunities to go pro. She previously was the interim assistant coach at DePaul University.
Ramirez: My college coach has been such a huge mentor for me and had such a big impact on my life that I would hope to do the same for someone in college as well."
Hernandez: Throughout her journey growing up as a second-generation Latina, she says she's proud to be representing her heritage on and off the field.
Ramirez: My last name is Ramirez and I do look Mexican, so I think, you know, I at least from like an outsider looking in, I definitely, I probably connect more with, you know, younger Mexican players. But I think it's cool though for people who might be in a similar situation as me, who are half and kind of feel like a little bit of both that, you know, knowing my story can, you know, show them that, they can also do it.
Note: This story will be updated with video.
---