Bears fans have new reason for optimism this season even if the team doesn't ultimately contend for the playoffs. Head coach Matt Nagy has made the decision that most onlookers have been clamoring for and named rookie quarterback Justin Fields as the starter going forward. 
What does that portend for this Sunday's matchup as the Bears travel to Las Vegas to take on the Raiders?
James "Big Cat" Williams' three keys to the game.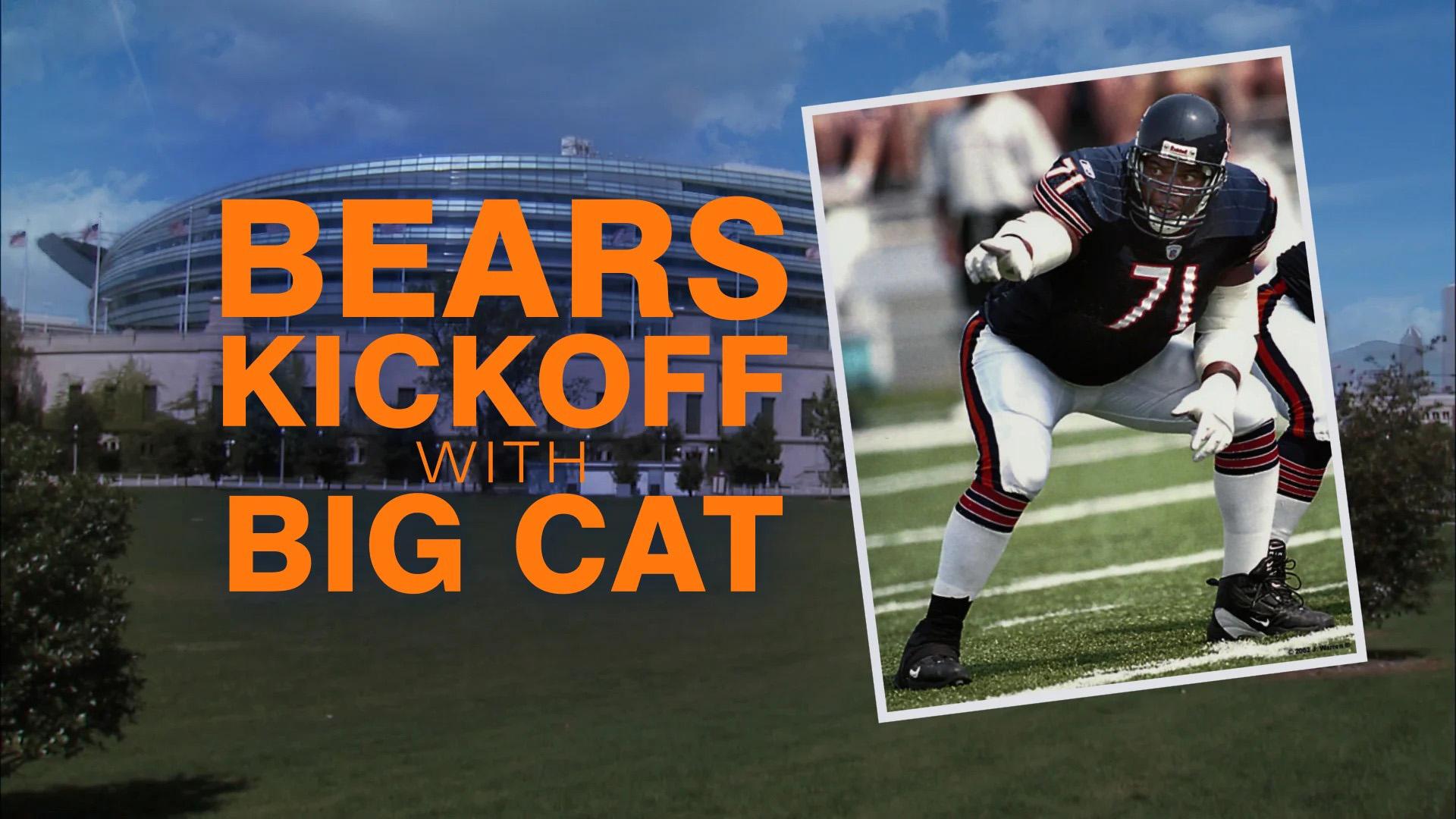 Former Bears offensive lineman James "Big Cat" Williams give us his take on Fields as starter and his three keys to the game against the Browns. (WTTW News graphic)
1. Justin Fields has been named the Bears starting quarterback moving forward. Veteran Andy Dalton will now be the No. 2 quarterback. This is the right move for the Bears. There was no reason to wait any longer. When I look at what Fields was able to pull off last week, I'm impressed. I'm not talking about beating Detroit. I'm talking about his ability to move on.  To take that bad performance in Cleveland and put it behind him and start putting things back together to get ready for Detroit. This is what coaches mean when you hear them talking about a players "short-term memory." It's their ability to have a bad day or play, learn from it, forget about it, and move on. His growth is going to be fun to watch. It will a have its ups and downs, but I can't wait to see the quarterback and the man he turns into.
2. Offensively the Bears must stay on course and build off of the things they did well against Detroit, like running the outside zone and other runs more from under center, where Fields looks a little more comfortable. Also using play action to make the field a little easier for the young quarterback to read and by making the linebackers step up and respect the run before dropping into their coverage. And more six-, seven- and even eight-man protections to allow Fields look deep down the field.
3. After the Raiders' Monday night loss to the Chargers, Chargers defensive end Joey Bosa talked about how they knew if they hit Raiders' quarterback Derek Carr a few times he would get shook-up and shut it down. I have to believe that Bears defensive coordinator Sean Desai and every defensive player is drooling thinking about the possibility of doing just that. The front seven of the Bears' defense needs to come out Sunday and put on a show and put Bosa's theory to the test.
Prediction: Bears 20 - Raiders 24
---