A rough first NFL start for Justin Fields as the rookie quarterback is sacked nine times by the Cleveland Browns. Meanwhile, the Bears make headlines off the field after signing an agreement to purchase Arlington Heights Racecourse, signaling their intent to build a new stadium outside the city.
Up next, the Bears host the winless Detroit Lions.
James "Big Cat" Williams' three keys to the game.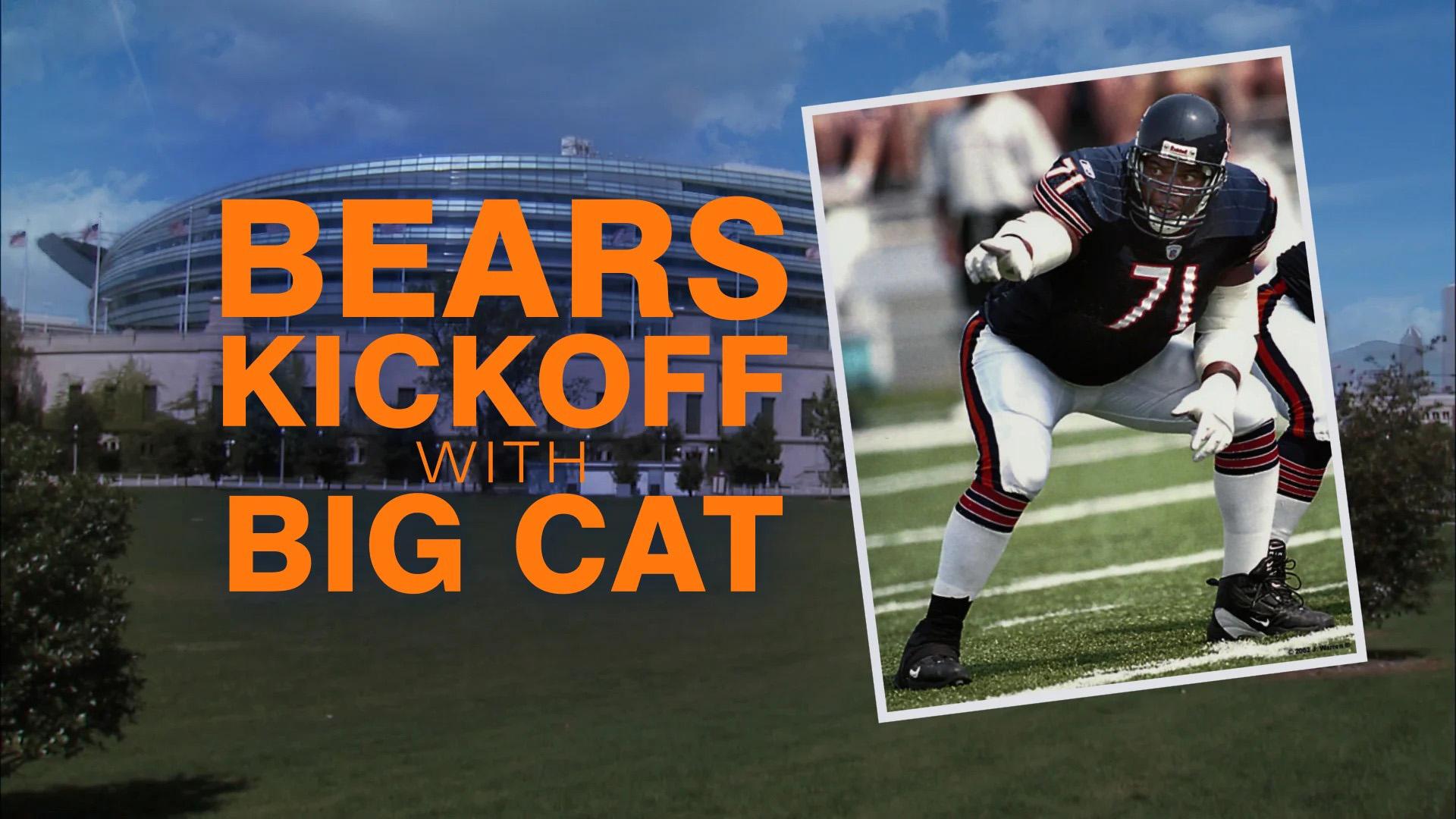 Former Bears offensive lineman James "Big Cat" Williams give us his take on Fields as starter and his three keys to the game against the Browns. (WTTW News graphic)
1. The Bears offensively have to find ways to keep the chains moving. Against the Browns the Bears had six first downs and two of them came off of penalties. They were 1/11 on third downs, 0/1 on fourth down and gave up nine sacks for minus 67 yards. They cannot go back-to-back games with their defense being on the field for almost 40 minutes. I understand that's where the money is invested and they have to be the driving force of the team, but they cannot be expected to hold up week after week with that kind of offensive performance.
2. Offensively I'm starting to feel like a broken record, first with (former quarterback Mitch) Trubisky and now with Justin Fields. It doesn't seem that complicated — run the ball more from under center. Come up with four or five running schemes that your offensive line can execute. Off of those, run seven or eight play action plays that compliment those runs and allow your young quarterback to read half the field with some type of two-man route combination. And if his first receiver is not open there should be some room for him to buy time for a receiver to get open or run the ball, the Things that offensive coordinator Bill Lazor did at the end of last season when he took over the play calling.
3.  The Bears are predicted to win this game and if they do, they will be sitting where I thought they should be after four games. Detroit is in a rebuild state of mind. They have been in their first three games but have no wins to show for their efforts — which makes them dangerous. The Bears need to put some points on the board early and allow the defense to play with a lead. Detroit quarterback Jared Goff struggles under pressure, so forcing him to throw the ball is in the Bears' best interest.
Prediction: Bears 16 - Detroit 17
---