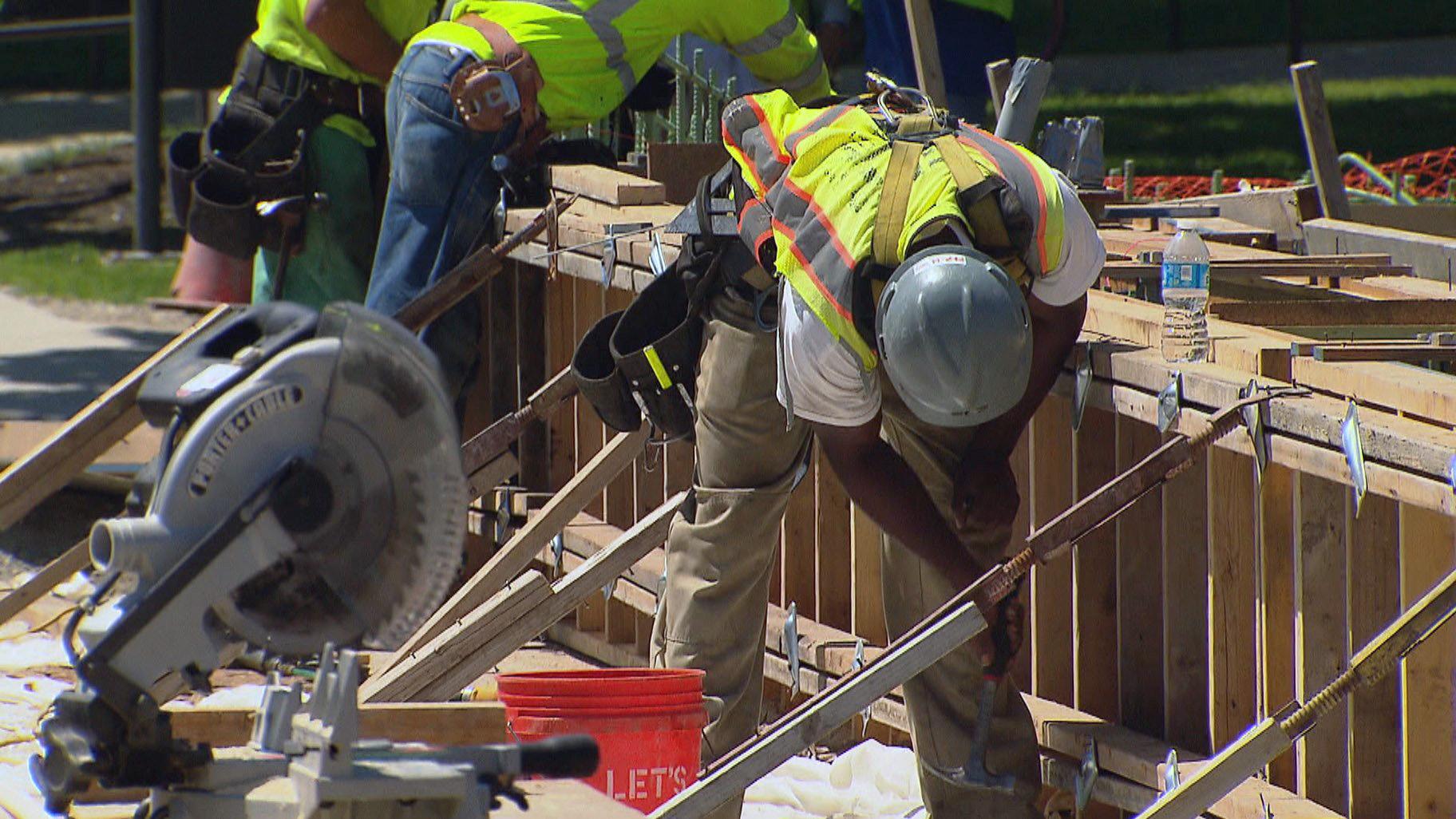 (WTTW News)
In an effort to help job seekers get back to work, Illinois is launching a $40 million workforce recovery grant program, Gov. J.B. Pritzker announced Thursday.
"We're focusing these new investments in communities where they're needed most: on adults looking to enter or reenter the workforce," Pritzker said. "In order to create an Illinois where economic opportunity abounds for all residents, we have to address what's holding them back."
The program will expand access to training, job placement and support services, and aim to reduce the barriers that prevent people from reentering the workforce, according to officials.
The application period for the first phase of the program opened Thursday, and Pritzker encouraged organizations across the state to apply for funding, "especially (those) in industries experiencing shortages, like the hospitality industry (and) manufacturing, or other high-growth industries, like tech and transportation, or construction trades," he said.
Officials will prioritize underserved groups, including people from communities that have been disproportionately impacted by COVID-19.
"This pandemic has brought unprecedented hardship to our state, increasing unemployment and exacerbating existing inequalities and access to economic opportunities," said Illinois Sen. Majority Leader Kimberly A. Lightford (D-Maywood). "It's time to take a step toward rebalancing our communities."
The state is leveraging $40 million from the American Rescue Plan Act to fund the workforce recovery grants, with half the funding available now and the other half expected by next spring, according to officials.
In addition, officials announced $4.4 million in grants to support increased access to career training to at-risk youth throughout the state. Twenty organizations, including Chicago-based BUILD, Inc., were awarded grants.
"Our youth is our future, and this $4.4 million investment in the youth careers pathway program will create a path toward success and allow the next generation to develop new skill sets and prepare themselves for the future of the career world," Lightford said. "Especially after such a tough year, fighting for our workforce is the right thing to do."
Officials also announced the creation of the Commission on Workforce Equity & Access in order to increase equitable access to workforce services across the state.
The 31-member commission will "find ways to strengthen and diversify existing workforce training programs to address shortages, expand access to talent and to promote equity and inclusion across all industries," according to a press release from the governor's office.
Contact Kristen Thometz: @kristenthometz | (773) 509-5452 |  [email protected]
---