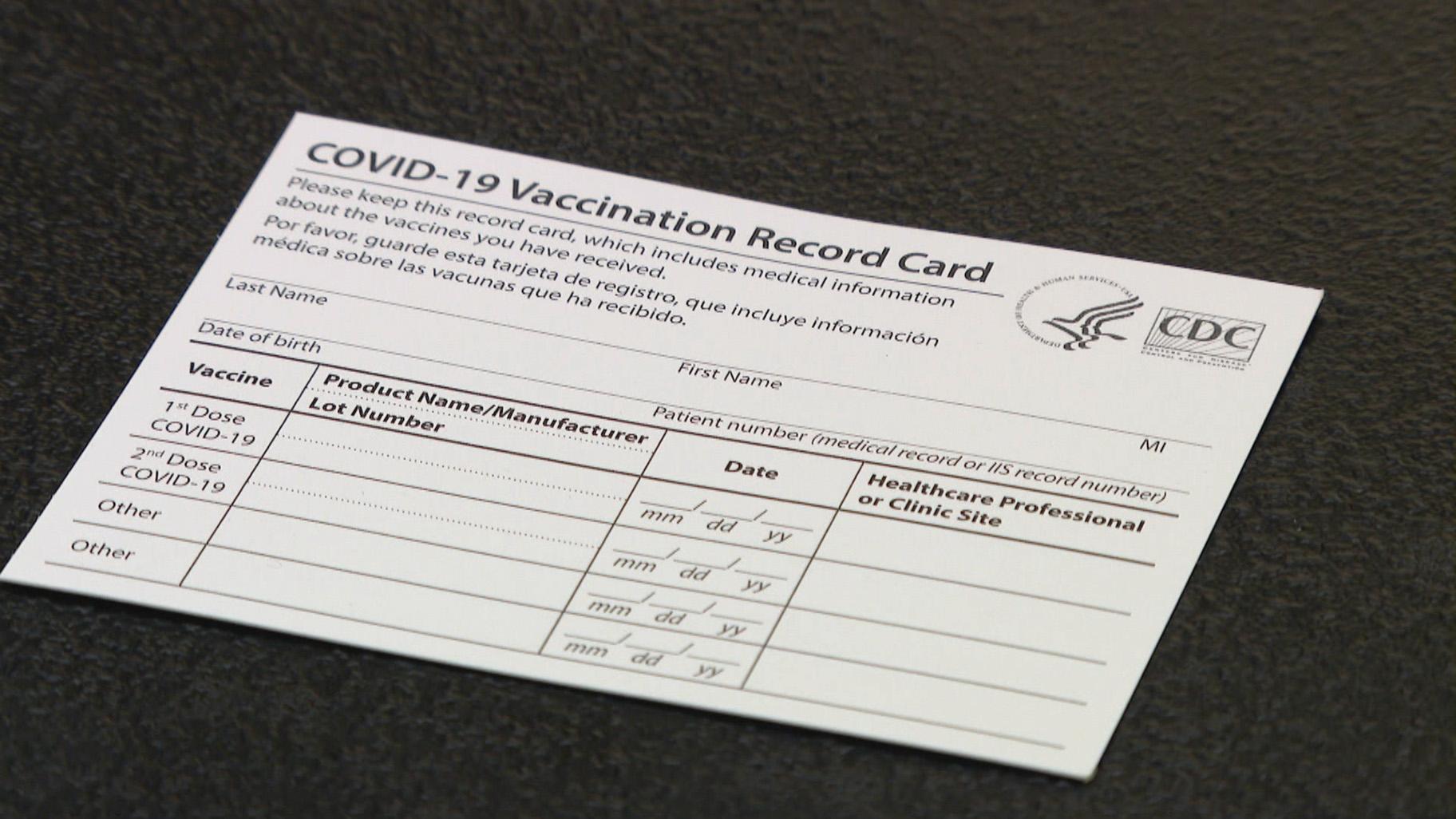 (WTTW News)
More than a dozen counterfeit COVID-19 vaccination cards that had arrived from China were seized at O'Hare Airport late last month, according to customs officials.
U.S. Customs and Border Protection (CBP) officials on Tuesday announced that 19 counterfeit vaccination cards were recovered from a parcel that was en route to an Ohio address during an inspection at O'Hare on Aug. 31.
"Counterfeiters are savvy and follow trends in consumer demand, including the high demand for vaccination cards during the pandemic," LaFonda Sutton-Burke, the director of field operations in the CBP's Chicago field office, said in a statement. "Every officer in the Chicago Field Office is committed to protecting the lives and welfare of every community."
According to officials, the cards "closely resembled" the authentic Center for Disease Control and Prevention certificates provided to those who have received one or more doses of the COVID-19 vaccine.
However, they were deemed to be fraudulent after an examination revealed "their low-quality appearance and misspelled words."
The seized parcel was being shipped to a residential address in Wapakoneta, Ohio. According to the officials, the CBP has been seizing a high volume of counterfeit vaccination cards throughout the country.
It's unclear if any arrests have been made in this case.
Last month, a New Jersey woman calling herself the "AntiVaxMomma" on Instagram was arrested for allegedly selling hundreds of fake COVID-19 vaccination cards at $200 apiece. She faces multiple charges including offering a false instrument, criminal possession of a forged instrument and conspiracy.
The Associated Press contributed to this report.
Contact Matt Masterson: @ByMattMasterson | [email protected] | (773) 509-5431
---