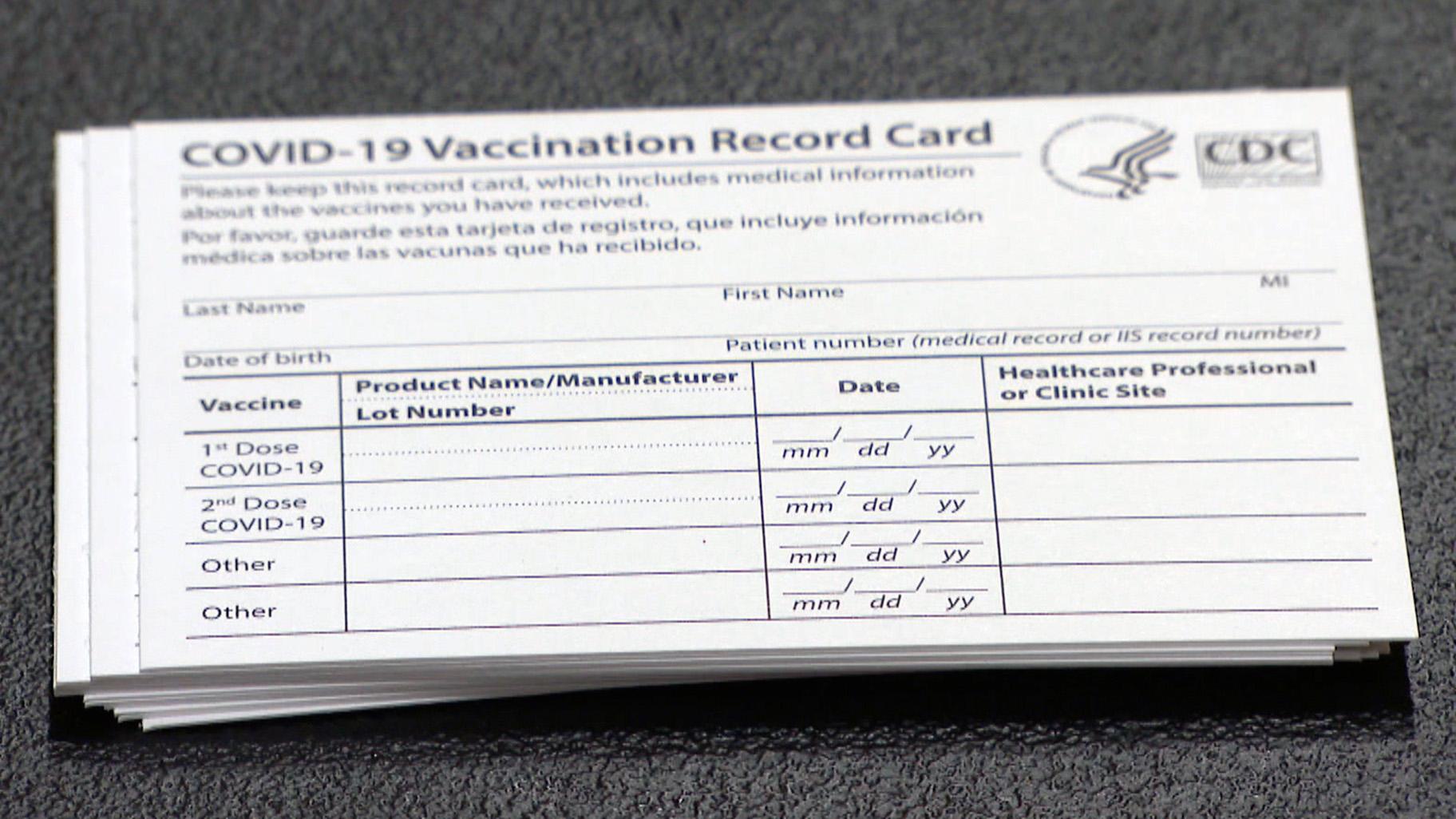 (WTTW News)
A Chicago pharmacist has been arrested and charged with selling authentic Centers for Disease Control and Prevention COVID-19 vaccination cards on eBay, federal prosecutors announced Tuesday.
Tangtang Zhao, 34, of Chicago, sold 125 authentic CDC vaccination cards to 11 different buyers for approximately $10 per card, according to a statement from the Department of Justice.
Federal prosecutors said Zhao worked as a licensed pharmacist for a company that administered COVID-19 vaccines nationwide, but did not identify the firm. However, an online profile lists Zhao's place of work as a Walgreens pharmacy in South Chicago.
Through his position, Zhao "obtained and subsequently offered authentic CDC vaccination cards for sale online," according to federal prosecutors.
Zhao is charged with 12 counts of theft of government property. He appeared in court Tuesday before U.S. Magistrate Judge Sheila M. Finnegan of the U.S. District Court for the Northern District of Illinois.
Neither Zhao nor his attorney could be reached for comment by WTTW News. A representative for Walgreens did not immediately respond to a request for comment from WTTW News.
"Knowingly selling COVID vaccination cards to unvaccinated individuals puts millions of Americans at risk of serious injury or death," said Special Agent in Charge Emmerson Buie Jr. of the FBI's Chicago Field Office. "To put such a small price on the safety of our nation is not only an insult to those who are doing their part in the fight to stop COVID-19, but a federal crime with serious consequences."
Each count Zhao is charged with is punishable by a maximum sentence of 10 years in federal prison. However, if convicted, Zhao could serve less time in prison based on sentencing guidelines.
Contact Heather Cherone: @HeatherCherone | (773) 569-1863 | [email protected]
---