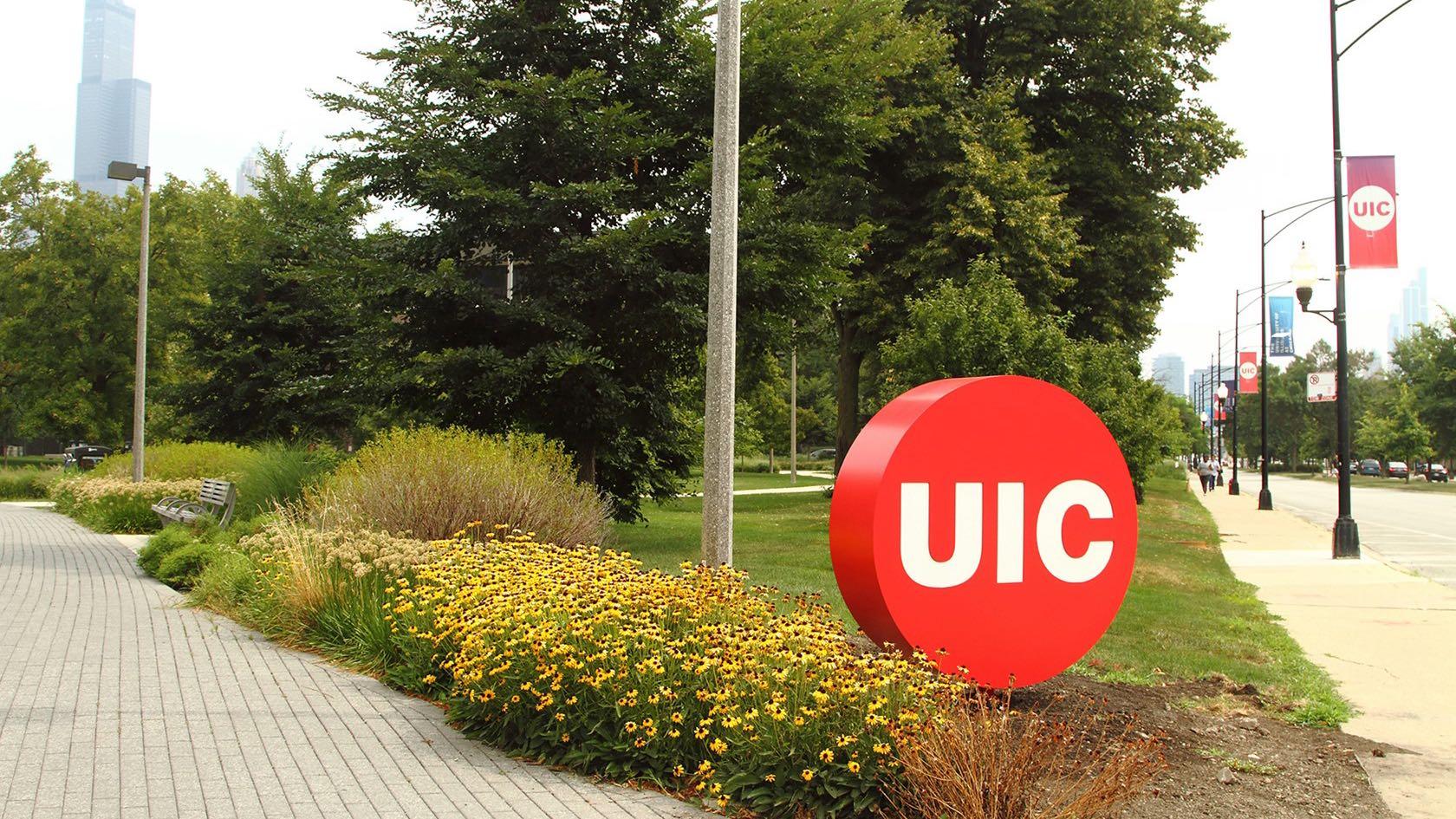 University of Illinois at Chicago received $40 million from philanthropist Mackenzie Scott. (University of Illinois Chicago / Facebook photo)
A number of Chicago-area institutions received transformational gifts Tuesday from philanthropist MacKenzie Scott, who announced donations totaling $2.7 billion to 268 organizations.
Scott, the former wife of Amazon founder Jeff Bezos, has an estimated fortune of $60 billion, the majority of which she has pledged to give away.
"We are all attempting to give away a fortune that was enabled by systems in need of change," Scott wrote in an announcement of the gifts. "In this effort, we are governed by a humbling belief that it would be better if disproportionate wealth were not concentrated in a small number of hands, and that the solutions are best designed and implemented by others." 
Higher education was a specific focus of Scott's latest round of donations, and the recipients included the University of Illinois-Chicago, City Colleges of Chicago's Kennedy-King College and suburban Harper College. All three institutions said Scott's gift represented the largest ever from a single private individual.
"Higher education is a proven pathway to opportunity, so we looked for 2- and 4-year institutions successfully educating students who come from communities that have been chronically underserved," Scott said in a statement.
UIC accepted $40 million, among the largest amounts Scott disbursed.
"Ms. Scott's extremely generous donation will advance the lives of students who are poised to make great contributions to our city, our state and our world. Her gift is a vote of confidence in the mission of public higher education and in UIC," said UIC Chancellor Michael Amiridis in a statement.
The university said it would use the money to create a Student Success Fund to support first-generation and low-income students, particularly in areas like timely graduation and helping provide food and other basic necessities. 
Kennedy-King College received $5 million.
"We are deeply grateful to Ms. Scott for a gift that will help ensure our students' ability to access college and help our students — 93% who are African American or Latinx — break down barriers of their own by launching careers in high-demand fields," said Kennedy-King College President Greg Thomas.
Another $18 million went to suburban Harper College. School President Avis Proctor said the unrestricted gift would help Harper reimagine how it serves students and the community in a post-pandemic environment.
"This is a truly transformational gift and an affirmation that the innovative work we do is having an impact on the region. After an extraordinarily challenging time, this brings us a renewed hope and energy as we continue to remove barriers and elevate meaningful opportunities," Proctor said. "Generations to come will benefit."
Harper will allocate the gift to initiatives such as efforts to reduce equity gaps, advance academic innovation, and increase student access through scholarships and basic needs support. The college will also explore providing tuition relief for those hardest hit by the COVID-19 pandemic. 
Scott's charitable donations to date total $8 billion. The current round of gifts identified nonprofit teams working in areas that have been neglected, in categories and communities that have been historically underfunded and overlooked, she said.
Along with higher education, donations also focused on: organizations bridging divides through interfaith support and collaboration, and smaller arts organizations strengthening communities by fostering empathy, advancing economic mobility, and improving mental health, among other criteria.
Local funding recipients in those categories include the National Museum of Mexican Art, Black Ensemble Theater and Inner-City Muslim Action Network. 
"This gift will allow us to expand our commitment to providing exceptional visual and performing arts programs, arts education and professional development," Carlos Cardenas, chairman of the National Museum of Mexican Art's board of trustees, said of the $8 million donation.
"Generosity is generative," Scott said. "Sharing makes more."
The Associated Press contributed to this report. 
Contact Patty Wetli: @pattywetli | (773) 509-5623 |  [email protected]