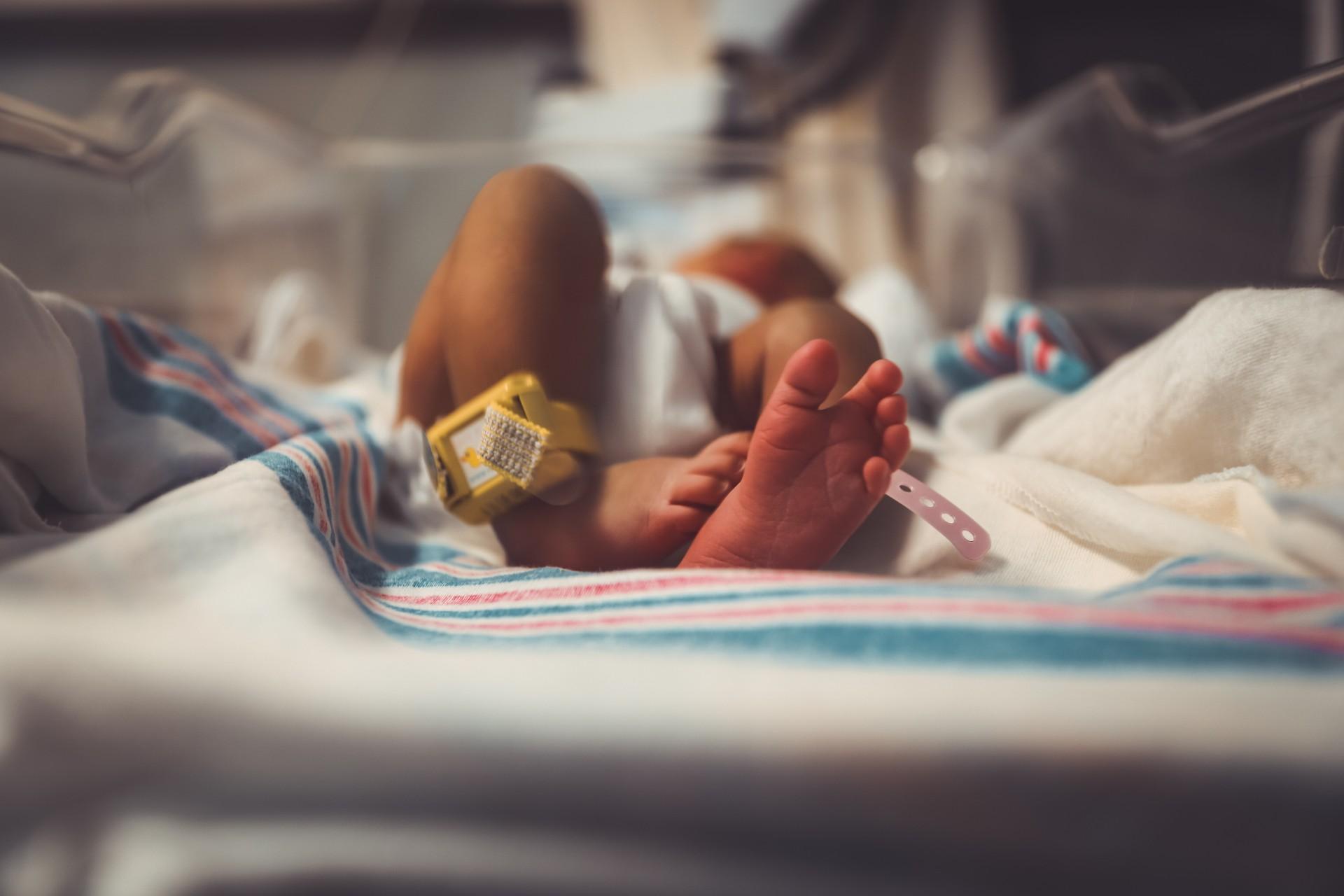 (Charles Eugene / Unsplash)
Ashlee Abitz, a registered nurse and mother of three who lives in downstate Mattoon, donated her excess supply of breast milk after the birth of each of her children.
Abitz says she knows how beneficial breast milk is to infants, especially those born prematurely. Her aunt gave birth at just 27 weeks and 6 days (babies are considered "early term" starting at 37 weeks; "full term" starting at 39 weeks). The infant — now a healthy 6-year-old boy — was in intensive care for 80 days. "I saw his struggles," Abitz said.
Her aunt, meanwhile, wasn't able to produce as much breast milk as she would have liked. "She made a comment that she wished I was still pumping at that time so I could help," Abitz said. "That kind of stuck with me."
A recently passed Illinois law aims to help mothers in similar situations by requiring health insurance companies to cover the cost of donated breast milk and breast milk fortifiers for mothers who are unable to produce their own and whose infants are born prematurely or are critically ill.
"There are extremely medically fragile infants for which human breast milk is really the only appropriate food source. It's so nutritiously dense and so important for their survival," said state Rep. Katie Stuart (D-Edwardsville), who sponsored the law. "Sometimes, for whatever reason, the birth mother is not able to provide that breast milk, so we want to make sure these infants get best possible chance and best possible nutrition they can."
The law is applicable to a very small number of infants, according to Stuart.
"Some people think anyone can decide, 'I want breast milk for my baby, but I don't want to go through the hassle and my insurance company will pay for it.' That's not the case," Stuart said.
For those who do qualify for the program, they can't just "go to (their) neighbor and get breast milk" and expect their insurance to cover it, Stuart said.
Instead, the breast milk must be obtained from a human breast milk bank that meets quality guidelines established by the Human Milk Banking Association of North America or is licensed by the Illinois Department of Public Health, according to the law.
Breast milk is the best source of nutrition for most infants, according to the Centers for Disease Control and Prevention. Infants who are breastfed have a lower risk of asthma, obesity, Type 1 diabetes, ear infections, severe lower respiratory infection, sudden infant death syndrome and necrotizing enterocolitis (the death of intestinal tissue).
The law, which went into effect Jan. 1, 2020, made it possible for Sinai Chicago to provide donated breast milk and breast milk fortifiers to eligible mothers and infants, according to Brandee Grenda, clinical nutrition manager at Sinai Chicago. 
While other Chicago-area hospitals have had breast milk programs for years, Sinai Chicago hadn't been able to establish one because of the expense — "Donor breast milk is not free," Grenda says. But because the law mandates that insurance companies cover the products and reimburse hospitals, Sinai Chicago, which serves many low-income patients, can now afford to get milk from the Mothers' Milk Bank of the Western Great Lakes as part of the program.
"Breast milk offers a lot of different nutrients that formulas just don't provide," Grenda said. "From a physical perspective, breast milk offers babies' immune systems a head start right out of the gate, and God knows as small as they are they need that."
But premature infants need more protein and fat than breast milk alone provides. "These preemies are missing that third trimester altogether. So that nutrition they didn't get from mom, they need to get all that now," Grenda said.
To ensure premature infants are getting what they need, Sinai Chicago also offers human breast milk-based fortifiers from Prolacta which are better for developing infants instead of cow milk-based fortifiers, according to Grenda.
Introducing formula and other manmade products to an infant too soon could cause problems, including late onset sepsis, complications of the gastrointestinal tract and death of intestinal tissue (necrotizing enterocolitis), according to Grenda.
"In utero, babies get mom's foods all broken down that has antibodies that the baby can handle," she said. "But when they're outside the belly and you introduce the formula too soon, sometimes, those babies just aren't capable of handling it."
Sinai Chicago's program launched last year, with the first infant receiving donated breast milk and Prolacta fortifiers last November, according to Grenda.
As for Abitz, she's happy to donate her excess supply. "I know Prolacta and the families of the babies that get the products are so thankful for what we do. It really keeps you going."
Contact Kristen Thometz: @kristenthometz | (773) 509-5452 |  [email protected]
---