The life of Oak Park native Ernest Hemingway is the subject of Ken Burns and Lynn Novick's newest PBS documentary "Hemingway," set to air Monday.
The six-hour, three-part series explores the writer's complex life behind the carefully cultivated public image as well as his influence on generations of writers who followed him.
"When we go back and read Hemingway now, sometimes it is hard to tell that the things that he was doing in his prose were really innovative in their time," said Verna Kale, a professor of English and associate editor of the Hemingway Letters Project at Penn State University, who is featured in the documentary.
Kale says that despite Hemmingway's role in the modernist movement of the early 20th century and the expatriate writers' scene in Paris in the 1920s, he was also looking for popular success.
"One reason he was so influential was that he sort of straddled those two worlds," Kale said.
Hemingway appears to have had a comfortable childhood existence in Oak Park, but it doesn't appear to have captured his imagination.
"It wasn't a place that he returned to very often, but it also wasn't a terrible place," said Kale. "It was just he kind of moved on from Oak Park. It wasn't a place he ever really wrote about. His imagination was captured much more by Michigan, also Europe, Cuba, Africa … he was looking for a bigger world."
But even as he explored the larger world, he wrote his parents from Paris that he hoped his friends in Oak Park would enjoy his work.
"I find it striking that he may have been an innovative writer striking out on his own, but he really wanted the people in Oak Park to like his writing too," said Kale.
Hemingway's firsthand experience of both world wars and the Spanish Civil War took a toll.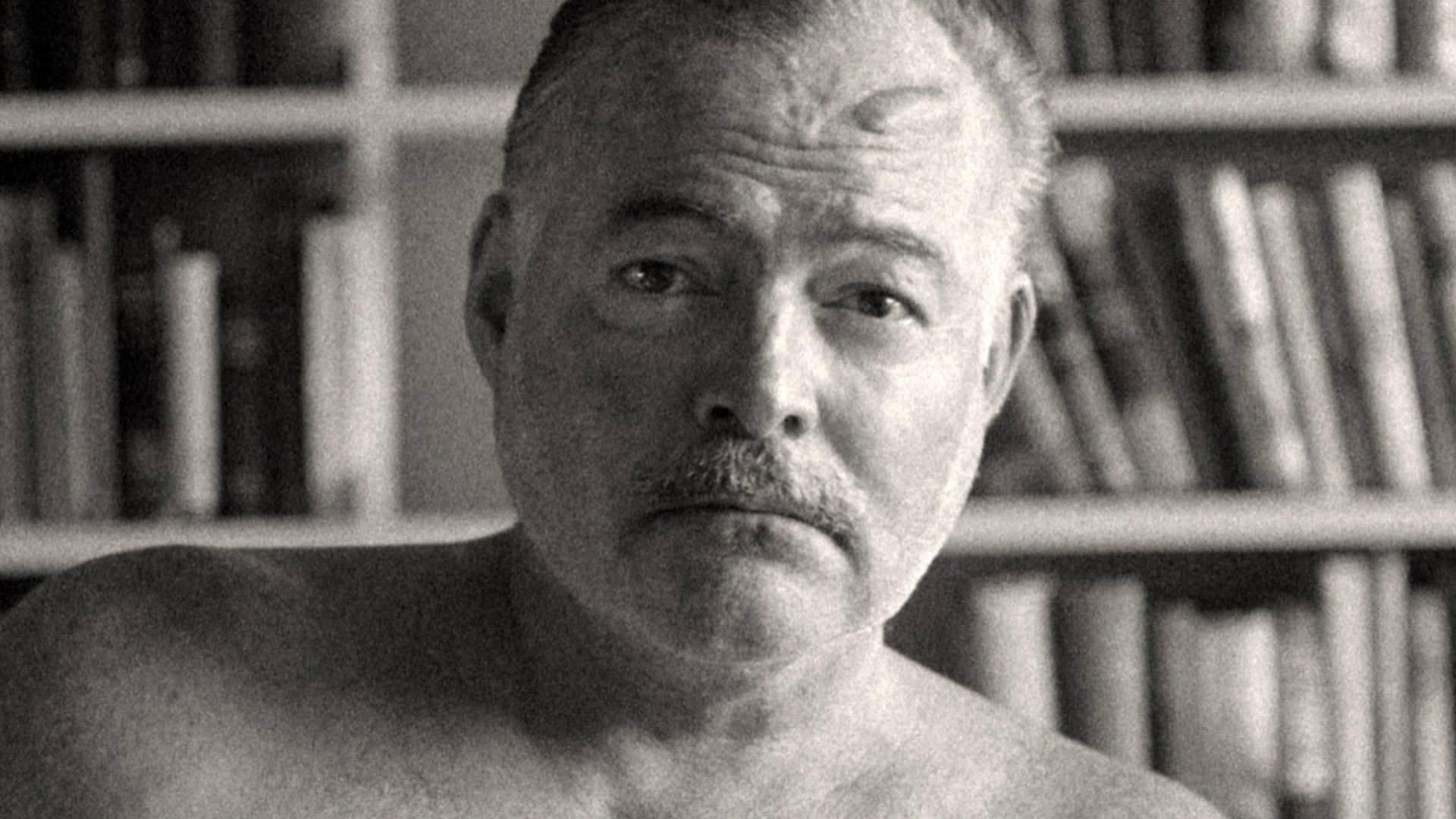 A still image of Ernest Hemingway from the new Ken Burns and Lynn Novick PBS documentary "Hemingway." (Courtesy of PBS)
Kale says trauma and multiple concussions had a cumulative effect.
"If you live a life as big as Ernest Hemingway's, you're going to sustain injury, you're going to sustain trauma," Kale said. "Eventually it interferes with his writing … first and foremost he saw himself as a writer. And when, late in life it becomes too physically and mentally hard for him to write, that was devastating for him."
She says one of the reasons for the enduring interest in Hemingway and the popularity of his works is that, notwithstanding his frequent embellishment of his own life story, he nevertheless lived an interesting life.
"He lived life to the fullest and developed a sort of celebrity icon status around that. And so people have been fascinated with that," said Kale. "A lot of seemingly preposterous-sounding stuff he really did.
"But even more so, I think a large part of his writing success was that he wasn't writing for a particular trend or a particular political movement – the kind of thing that would make your work seem dated later. He's really trying to write something that will endure, that is timeless."