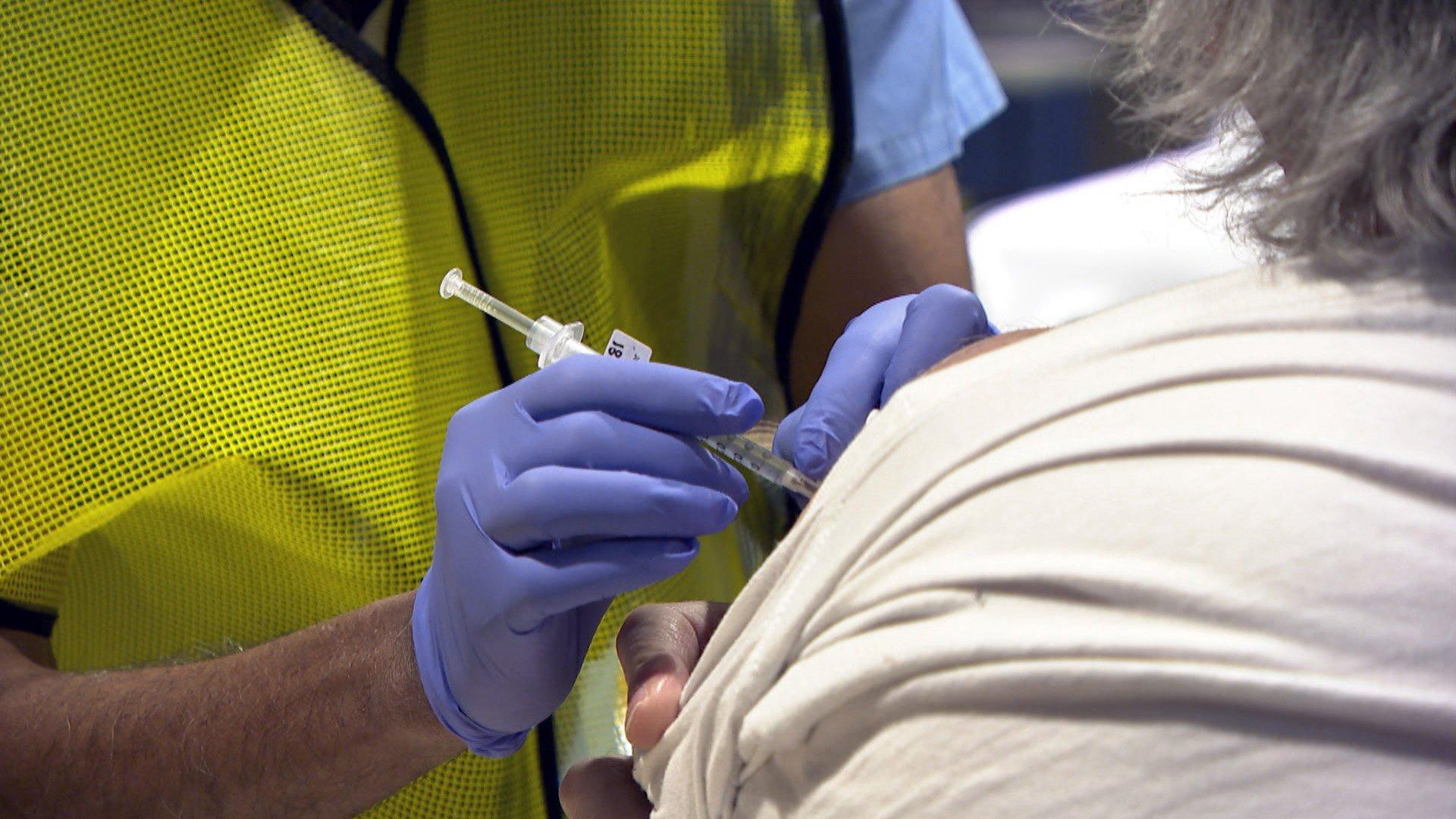 (WTTW News)
Federal officials announced Monday a mass vaccination site will be opening in Gary, Indiana, as they warned of rising coronavirus cases across the country.
The vaccination site will be located at the former Roosevelt High School, 730 W. 25th Ave., in Gary and is expected to be up and running by April 7, according to officials. The site will operate seven days a week 9 a.m.-7 p.m. and will be capable of administering approximately 3,000 doses of vaccine daily, according to federal officials.
"By opening this mass vaccination clinic in Gary, more Hoosiers will have convenient access to this life-saving vaccine in their own backyard," Gov. Eric Holcomb said in a statement. "We are grateful that our federal partners selected Gary in this next phase of the roll-out process, and I want to encourage every Hoosier to sign up for a vaccine so that they can protect themselves and those they love."
The vaccination site will run for eight weeks, with doses of the Pfizer vaccine distributed during the first six weeks and doses of the Johnson & Johnson vaccine distributed during the final two weeks, according to officials.
Indiana residents who are eligible can be vaccinated at this site, but priority will be placed on ensuring high-risk and underserved citizens in northwestern Indiana have easy access to appointments, according to officials. For more information about vaccine eligibility in Indiana, visit Indiana's coronavirus website.
While the pace of vaccinations is increasing, officials are concerned about increasing COVID-19 cases nationwide, which have surpassed 30 million cases, according to Dr. Rochelle Walensky, director of the Centers for Disease Control and Prevention.
The seven-day average of new cases is 60,000 cases per day, a 10% increase over last week, and hospitalizations and deaths are up as well, according to Walensky. The seven-day average of new hospitalizations is 4,800, up 3% from a week ago, while the seven-day average for deaths is approximately 1,000 deaths, also up 3% from last week.
Walensky said she has a "recurring feeling of impending doom," as the trajectory of the pandemic in the U.S. looks similar to that of European countries, like Germany, Italy and France that are experiencing spikes in cases.
"We are not powerless. We can change the trajectory of the pandemic," she said, calling on residents to wear a mask, watch their distance, wash their hands and to get vaccinated when it's their turn. "We do not have the luxury of inaction."
Officials cited a rise in travel, relaxed restrictions in some states and pandemic fatigue as contributing factors to the rise in cases.
"We want to go back to normal as quickly as possible," said Dr. Anthony Fauci, director of the U.S. National Institute of Allergy and Infectious Diseases. "If we open up completely now, that is premature given the level of infection. … We need to hang in there a bit longer."
Contact Kristen Thometz: @kristenthometz | (773) 509-5452 |  [email protected]
---