The Loop has been a ghost town for a year, but it has been here before during tough economic times, like in the 1980s.
"In a lot of ways, we're at the same place," said Michael Edwards of the Chicago Loop Alliance. "People are feeling that downtown is maybe a little less healthy, a little less safe than it used to be."
The central core then boomed before hitting another road block after 9/11.
"No one wanted to be in a high-rise office building ever again. Twenty years later, people are in high-rise office buildings," said Derrick Johnson of BOMA, the Building Owners and Managers Association.
But the challenges brought about by COVID-19 and shutdowns will reverberate in the Loop long after people come back to work.
According to BOMA, between 88% and 92% of workers who would normally be in their office are still not back. The rate of office subleases is at an all-time high. And the Chicago Tribune reports the overall Loop office building vacancy rate is 15% and could go higher.
But building owners say the true damage won't be known until long-term leases expire in a year or so.
"We have been ready for people to come back in the building, and it's just a matter of people feeling comfortable," Johnson said.
Johnson manages several buildings in the Loop for the property management firm Zeller, including 311 S. Wacker Drive. He says the building has been retrofitted for safety and sanitation. But more important, he says, is incorporating some comforts of home into the office, such as apps to pick up dry cleaning or delivery services.
"We have to figure out a way to be more efficient," he said.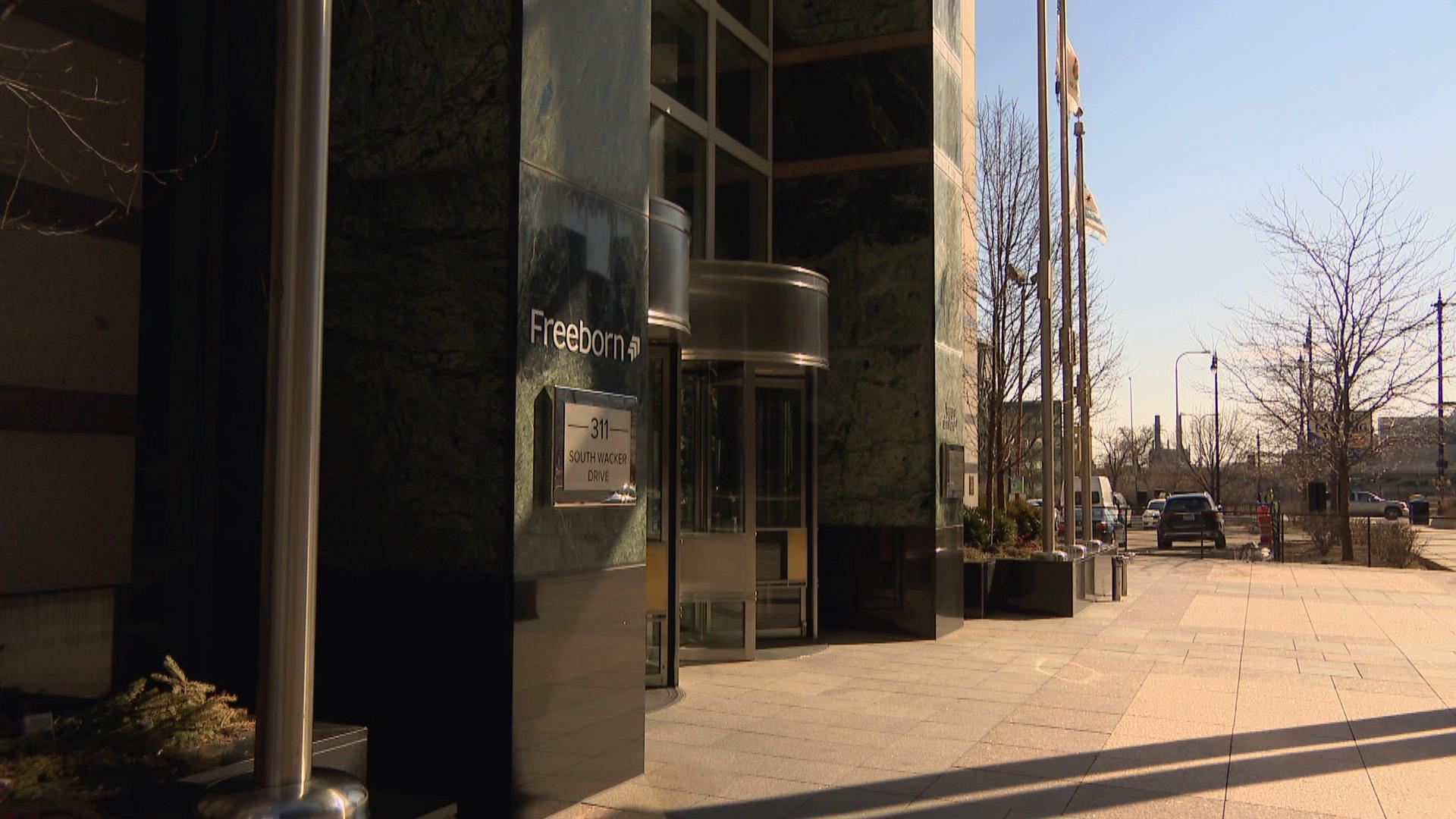 311 S. Wacker Drive (WTTW News)
Johnson says the building plans on having regular concerts in its outdoor plaza, and all buildings will have to plan street-level events to not only lure workers back, but keep them throughout the day.
"The experience of the office and your experience downtown is going to need to shift and change," said Sheryle Shultze, who leads repositioning and landlord services for the design firm Gensler.
A survey the company published revealed that 70% of respondents plan to go back to the office, all or most of the week, while 30% said they wanted flexible work schedules.
Shultze says the cubicles and walls are going to have to come down in favor of more social and outdoor space.
"Access to health and wellness, access to the outdoors, access to places outside of your tenant space," she said.
Samir Mayekar is Chicago's deputy mayor for neighborhood and economic development. He says the Loop's future is contingent on building a mixed-use neighborhood with equal amounts of office, retail, residential and entertainment.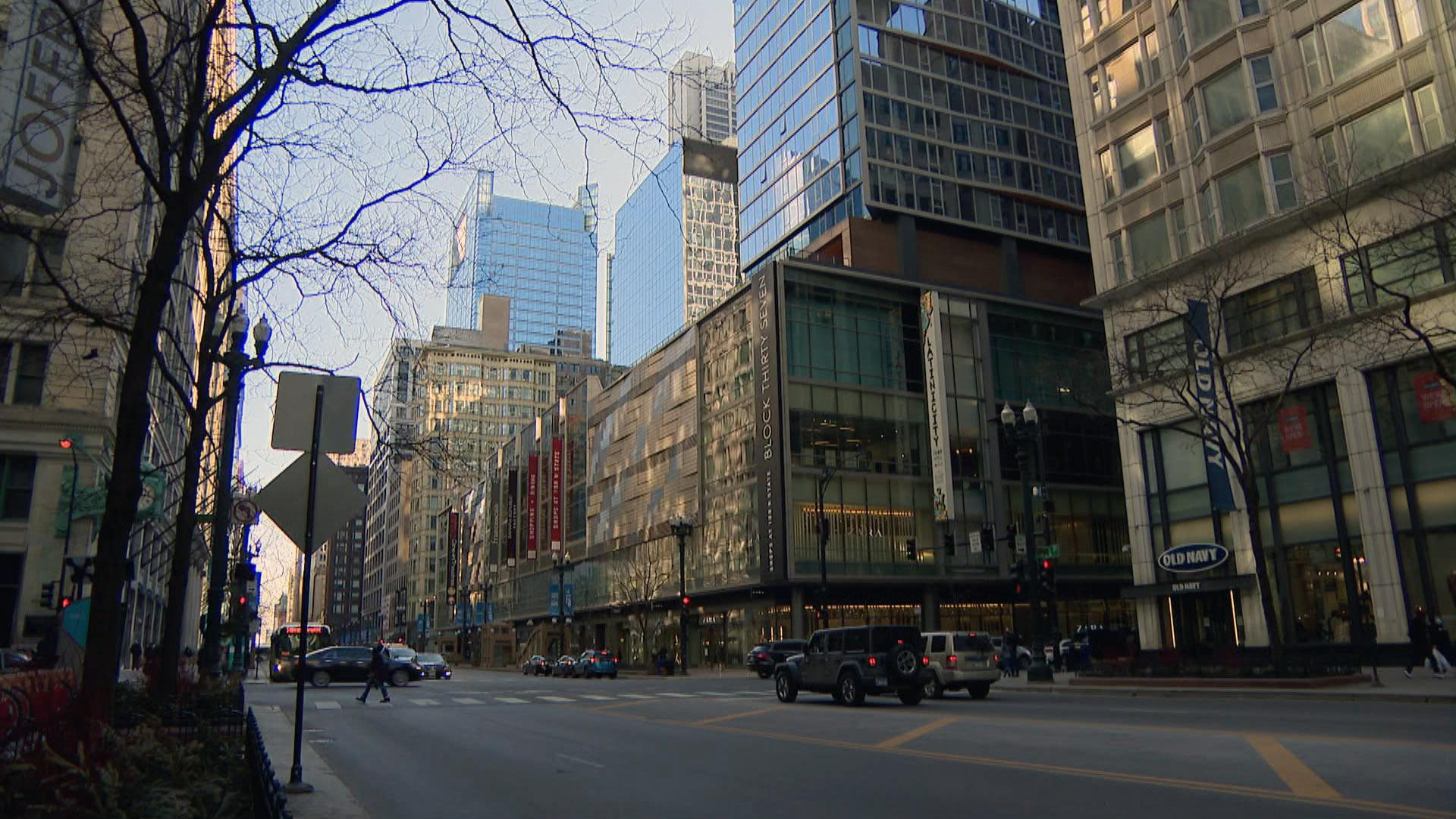 Chicago's Loop (WTTW News)
"That could involve maybe changing zoning so some of the older buildings downtown might be repurposed as hotels or as apartments. I would expect more adaptability from the city so we can rise to the challenge and the opportunity," Mayekar said.
Planners say the ideal model is the nearby West Loop and Fulton Market area, which is booming with development in every sector.
Farzin Parang, BOMA's executive director, acknowledges some nervousness on the part of Loop building managers, but it's not like Chicago's alone.
"This is happening all over the world," Parang said. "At the end of the day, we will bounce back, and it's just a question of how will are we bouncing back relative to our competitors?'"
On that front, Parang says the future looks promising.
"There are challenges ahead but we're obviously optimistic. We're bullish in Chicago. We believe in Chicago. This is our home and so we're going to get through those challenges," he said.
Follow Paris Schutz on Twitter: @paschutz
---