Get your brackets ready because March Madness, the NCAA Division I Men's Basketball Tournament, kicks off Thursday and two Illinois universities are among the 68 teams competing.
Fresh off their Big Ten tournament win Sunday, University of Illinois Urbana-Champaign's Fighting Illini (23-6) earned a No. 1 seed in the tournament's Midwest region. Illinois last appeared in the tournament in 2013 and has never won it, although it took runner-up in 2005.
ESPN college basketball announcer Jordan Bernfield said this could be the year for Illinois, which plays against Drexel (12-7) on Friday.
"The Illini, right now, may be the best team in the country," Bernfield said. "They have all the pieces to win the tournament and are playing with a ton of confidence."
In Chicago, Loyola University's Ramblers (24-4) has the 8th seed in the tournament's Midwest region and will face off with Georgia Tech (17-8) on Friday. The team's last NCAA tournament appearance was in 2018, when they upset multiple teams and reached the Final Four as an 11th-seeded team.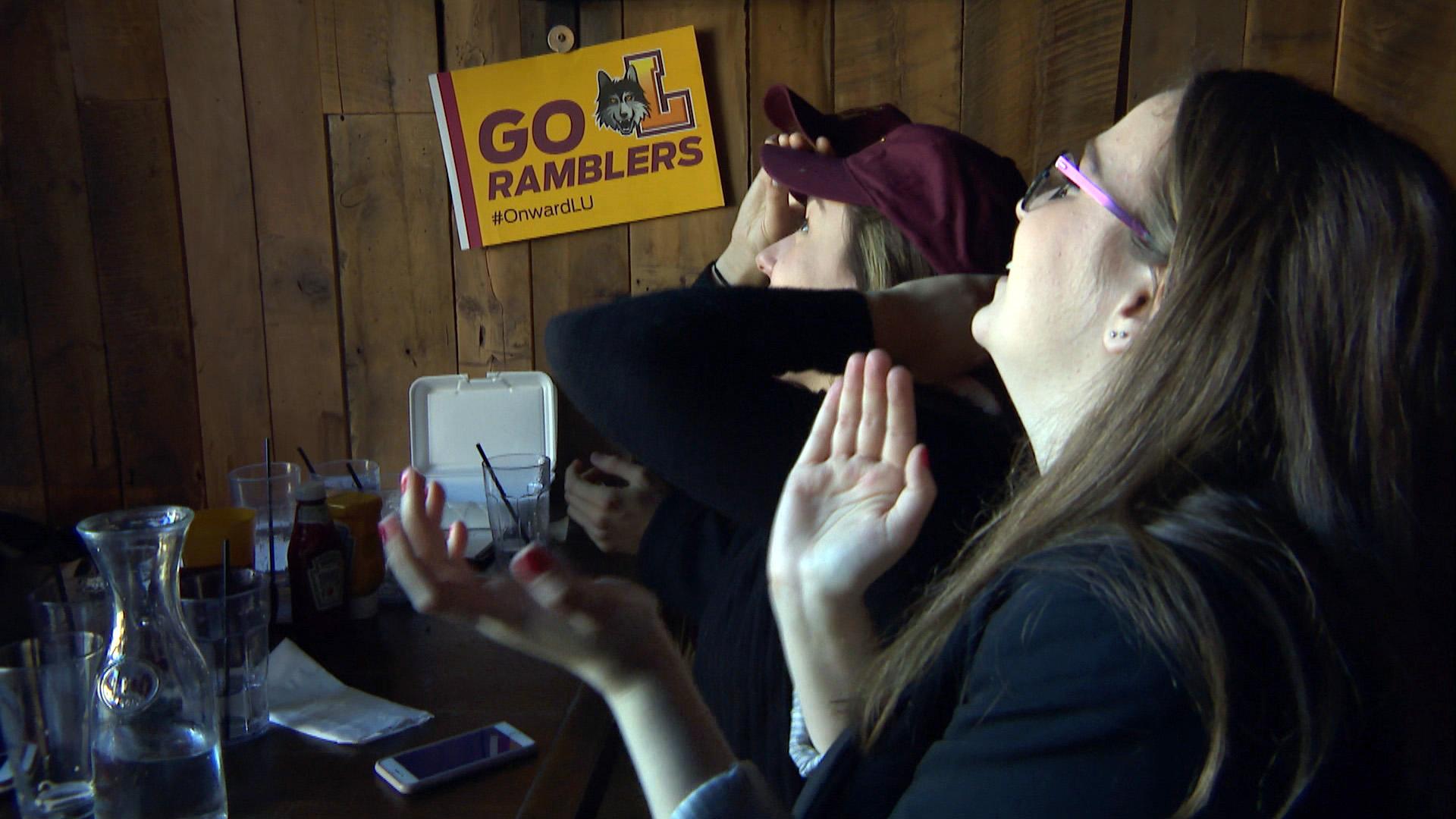 Loyola Ramblers fans cheer on the team at in Rogers Park bar Bruno's on Thursday, March 15, 2018. (WTTW News)
If both Illinois and Loyola beat their respective opponents, they'll play each other in the Midwest region's second round.
Last year's NCAA tournament was cancelled due to the COVID-19 pandemic. This year, nearly all tournament games will be played in Indianapolis.
The NCAA and Indianapolis health officials are requiring all players test negative for COVID-19 seven consecutive times before traveling to the tournament; a positive test could result in a team dropping out of competition.
Bernfield said those rules leave the door open for some possible dark-horse competitors unexpectedly entering the tournament this week.
"I think the NCAA is doing all it can to try to get this tournament in safely, but it would be naive to think nobody will test positive," Bernfield said. "Therefore, I do think it's possible that a team or two is forced to drop out due to positive tests."
---